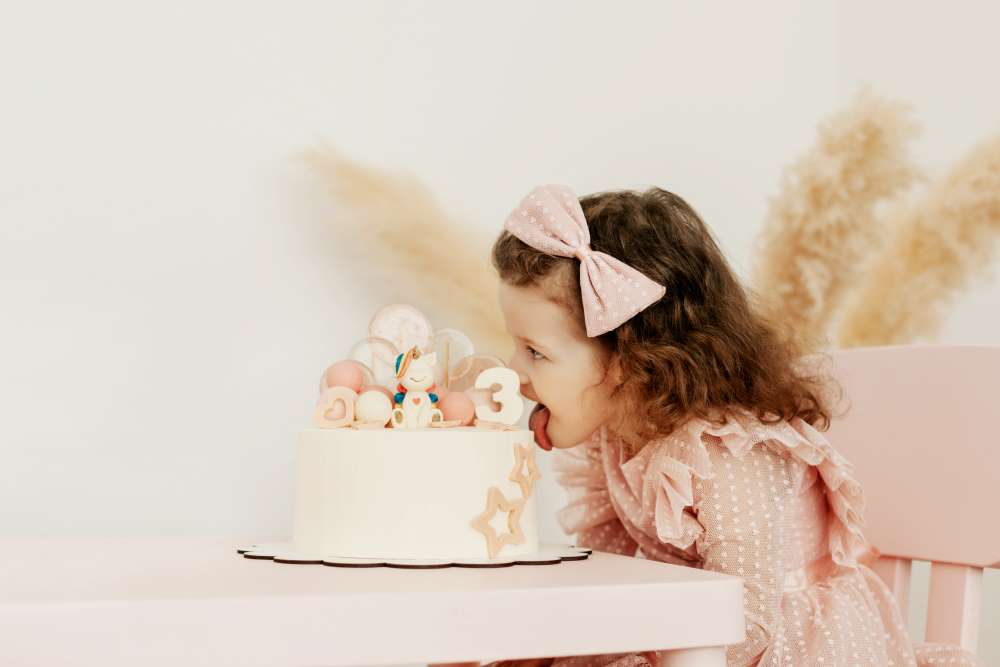 Every parent will agree that it is always a challenge to choose the right gift for their children. Even though there are so many fun options on the market, It always seems like they already have everything they need, or they are just not interested in anything anymore. And as your child ages, it only becomes more difficult. So, if you are struggling to find a gift that your child will love, here are 7 cool ideas that are sure to please. So whether you're looking for a gift for a special occasion or just something fun to keep them occupied, read on for some great options to consider!
A Personalized Candy Mix Bag
Is your child a chocoholic? Or maybe they have a sweet tooth for gummy bears and jelly beans. Whatever their candy preference may be, you can create a personalized bag of sweets just for them. And with so many online candy stores these days, it's easy to find exactly what you're looking for. As noted by the folks from Candy Obsession, you can now easily pick and mix some of the most famous and highest quality candy brands from around the world all in one place. And the best thing is -  you can have it all delivered right to your doorstep.
Simply choose the type of candy you want, the quantity, and then add a personal message for your child. You can even have it printed on the candy wrappers themselves! This is a fun and unique gift idea that's sure to please any child with a sweet tooth.
A Bike
Bikes are the perfect gift for kids. They provide exercise, fresh air, and freedom. And they're just plain fun. Kids love bikes. Most kids learn to ride a bike by the time they're six or seven years old. But even if your child is a little older, a bike is still a great gift idea. They can be used for transportation, exercise, and recreation. They provide a way for kids to get around town, explore their neighborhood, and have fun outdoors.
Bikes come in all shapes and sizes – from tiny toddler bikes to big BMX bikes – so there's sure to be one that fits your child perfectly. There are even those with two extra wheels that provide extra stability for those just learning to ride. And with all the different colors and styles available, you can find one that will match their personality too! If you're not sure what size or type of bike to get, ask a salesperson at your local bike shop. They'll be happy to help you find the perfect bike for your child.
A Remote Control Car or Truck
Remote control cars and trucks are another great gift idea for kids. They're fast, they're fun, and kids love them! There are all sorts of different types available, from simple cars to sophisticated RC trucks that can do all sorts of tricks like spin around, do doughnuts, and even jump over obstacles. You can even get remote control boats and helicopters.
Most remote-control cars and trucks run on batteries, so make sure you have some fresh ones on hand. However, there are now also those that come with a rechargeable battery pack, which is very handy. Depending on the age of your child,  you may want to get them a remote control car or truck that's easy to use. But if they're a little older and more experienced with RC vehicles, they may prefer one with more features and faster speeds.
A Fun T-Shirt
T-shirts make great gifts for kids. They're comfortable, they're casual, and kids can wear them again and again. And with all the different designs and styles available, you're sure to find one that your child will love. You can get T-shirts with their favorite cartoon characters, animals, or even slogans. Or, if you want to get them something a little more unique, you can find personalized T-shirts with their name or initials on them or even get one that's been hand-painted.
And if you're looking for an eco-friendly gift idea, you can find T-shirts made from organic cotton or bamboo. These materials are gentle on the skin and are better for the environment too. This will not only make your child happy, but you can feel good about making an eco-friendly choice as well.
A Personalized Storybook
Storybooks make great gifts for kids of all ages. And with so many different titles to choose from, you're sure to find one that your child will love. But why not take it a step further and get them a personalized storybook? There are now several online companies that allow you to do just that.
You simply choose a storybook, enter your child's name, and then select other personalization options like their photo, gender, hometown, and more. The book is then created just for them and shipped right to your door. This is a unique gift idea that's sure to be a hit with any child – and it's one they'll cherish for years to come.
A Subscription to Their Favorite Magazine
Does your child love animals? Or maybe they're into fashion, sports, or cars. Whatever their interests may be, you can give them a gift that keeps on giving with a subscription to their favorite magazine. This is a great way to encourage their interests and help them learn more about the things they love. Plus, it's something they can look forward to receiving each month.
There are all sorts of different magazines available for kids, so you're sure to find one that's perfect for your child. And if you're not sure which one they would like, you can always get them a gift certificate, so they can choose for themselves. This will also show them that you're curious about their interests and willing to support them.
As you can see, there are all sorts of different gift ideas for kids that you can choose from. Whether you're looking for something unique, practical, or just plain fun, one of these ideas is sure to please. And no matter what your budget may be, you're sure to find something that your child will love. So next time you're looking for a cool gift for your kid, take some time to consider these ideas and surprise your little one with something they'll never forget.