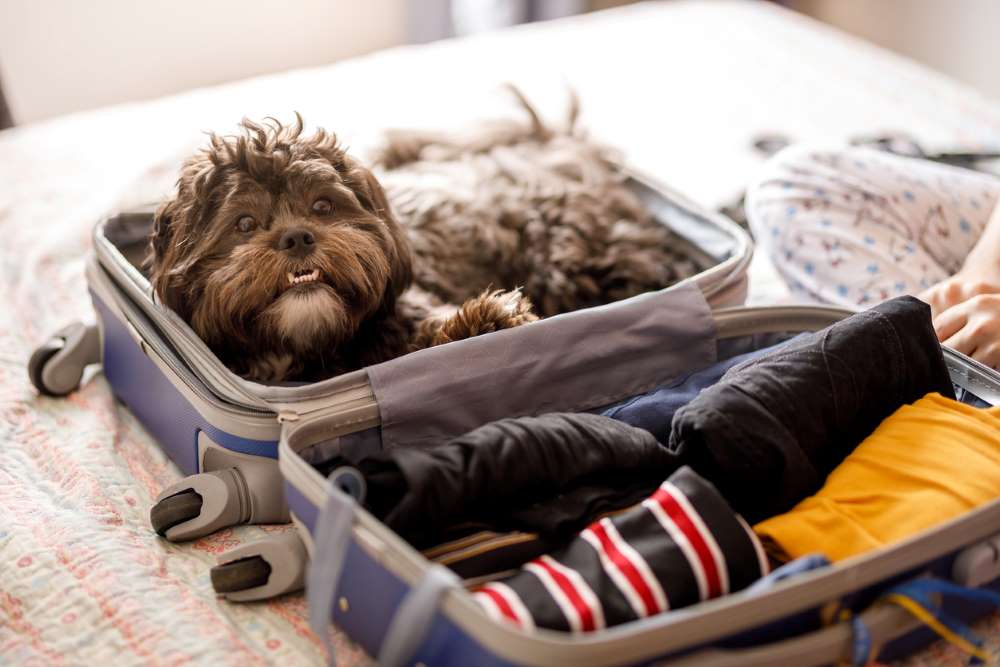 Traveling with pets can sometimes be a hassle. Fortunately, bringing your best friend along with you on adventures is well worth it. It is not impossible to bring your furbaby with you on a trip with safety. But, there are some things that are important for you to make sure you plan for to make your vacation as stress-free as possible. 
Plan for Emergencies
Before you consider leaving your home with your pet, make their safety first priority. It is important that you research how to properly and safely transport each creature. It is also important for you to know what to do in case of any emergency when you are away from your vet. Finding an in-person emergency pet hospital at the location you are going to is very important. However, there are other options for non-emergency situations where you can talk to a vet online 24/7 to help you. 
Plan for Your Hotel
Finding a hotel that allows pets can be difficult at times. However, most hotels will tell you upfront what their policy is. It is important that you plan financially if you decide to take your four-legged friend with you on a trip. The cost to stay the night in a puppy/kitty friendly hotel can run pretty steep. The cost can range anywhere from $20to $50 a day extra per animal. If this is not something that you can afford, you may be able to find an in-home sitter for cheaper. 
It is also important to check the policy of the hotel you are staying at. Be sure to check if you can leave your pet in the hotel room alone. If you are unable to, you may need to bring them everywhere you go while on your trip. Besides, you want to make sure your dog won't disturb other guests with loud noises such as barking if left alone. If a hotel isn't the right option for you, stay with friends, family or get a vacation rental. Getting a place to yourself gives you the freedom to leave when you need to.  
Plan for Your Alone Time 
What happens if you need to go somewhere while on your trip that does not allow pets. Locations that don't allow critters can include restaurants, banks, amusement parks, and more. It is important for you to think about what you will do if you need to be away from your pet for an extended period of time. Who will watch your animal? Who will take them outside to use the restroom? What happens if you are in the car with your furry best friend and you need to go inside of a building?
It is important for you to ask all these questions to ensure your pet gets the best care while you are away from home.
Plan for Your Packing 
Lastly, don't forget to pack everything you might need to bring the entire family on vacation with you. You will need to pack your pet's bed, crate, toys and food to start. Changing food brands or their bed at night can be very disruptive to your dog. Make sure they have enough to last in case the brand they eat isn't sold at the stores where you are going. 
You also don't want to forget the leash or updated tags on your animal to prevent them from getting lost. You want to make sure that they are up-to-date on all their shots and that you have proof as well.  Finally, it can be helpful for them if you bring their favorite items of comfort to make your trip feel like home.