"I found I could say things with color and shapes that I couldn't say any other way—things I had no words for" popularly remarked by Georgia O'Keeffe brings out aptly the essence of art in our lives.
Fostering creativity is an important step towards developing your child's mind and perspective of things. What better way of inducing creativity than depicting different colors and art forms?
Sometimes kids can be very ecstatic about art. But there are kids as well who are reluctant to hold a crayon in their hand. We go to push them to threshold ground, good in time so that they can let the winds of art and innovation run over them.
Stock up on a variety of art supplies
Kids are masters of found-object creation. Once they get hold of an article in their sight, they tend to it and come up with a hundred different strategies to use them. Make sure they can find different art stationery to catch up on. Colorful crayons, paper, paint, pencils, sketch pens, coloring pencils in their sight would suffice. Many times a blank paper and a pen does wonder.
Do not be surprised if you find them scribbling all the way down to the corridors. Once their curiosity is sparked, your preliminary job can be titled "done". Find interesting stuff available in the market and do not forget to stock them up at your homes. Make sure that there are as many arts, painting, or coloring inducers surrounding your child.
Canvas Prints
Kids often learn and get inspired by what they see around them. To make them fall in love with art, beautiful and exquisite wall decor or prints might just do the work. Find the best canvas prints on the internet. You can also get your family pictures to print on the canvas and hang it up on the wall. What an artistic view it would serve!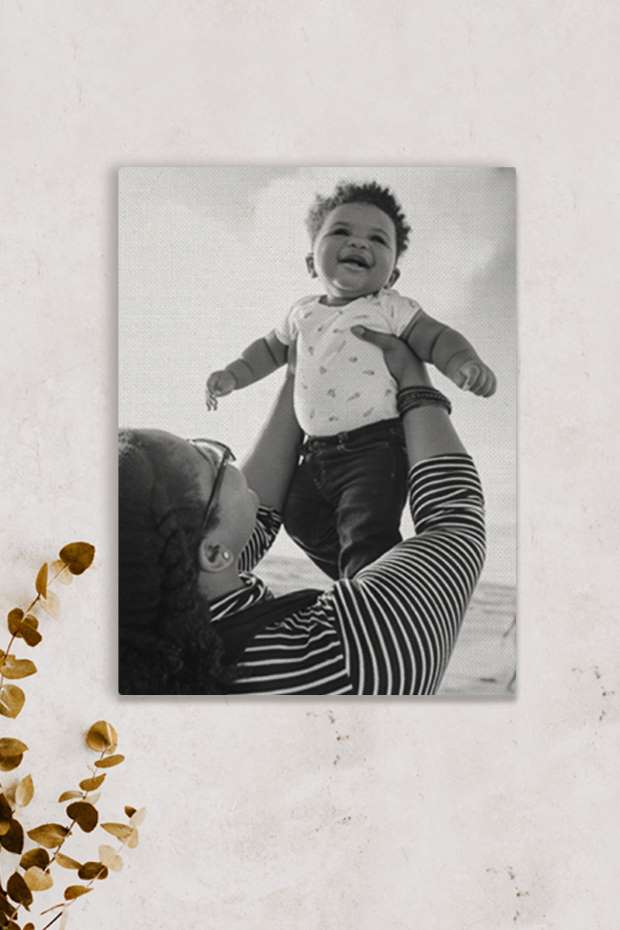 You kid will not ignore the magnificence of the canvas. The object might just do the work of giving him an extra push to trying out his creative aspect. Get a canvas print in any size, of a canvas on your choice of material, delivered at your doorstep today. You can get a canvas print reflecting your child's interests and likes to draw him or her closer to the art.
Take your child on museum trips
Museums are the manifestation of a rich heritage that has been passed down to us. Young children should be introduced to these spaces after which they can pick their domains of inclination. Art is one of the predominant features of a museum. Distinct art pieces across different ages and civilizations are kept in one space where your kid can cultivate his imagination. You can also give them virtual tours of museums given the current situation.
The eloquent use of colors and brushes on to the various canvases will lend vibrancy to their young minds. Be patient all through the while. Let your child explore the various sections. Do not push for too frequent trips lest he shall deem it a compulsion. Go easy. Let the majestic art nurture through him or her. Talk to them about what they liked or disliked. Provide them with some background information to form a link and spark further interest.
Make it relatable
Children are too immature to derive meaning out of the greatest art pieces in the world. Sometimes, parents have to act as the bridge. If you want your child to at the least turn towards art and creativity, make it relatable for him or her. You can talk about his favorite animation character to be a part of the painting.
Or the painting could depict a story you recently narrated to your kid. Your kid can get hooked to any illustration with a mysterious backdrop. Jinx a bit. Make your child ponder on things that are outside the frame as well. He or she might draw to find answers to genuinely start taking an interest. Art can be incomprehensible for young minds. You can try to mold their hearts in the direction and watch the results.
Why not work together with them?
Your kids always enjoy your company. You can encourage them to take to art effectively by involving them. Indulge in group coloring activities. Dive in some craftwork. This will arrest their maximum attention. Origami or simple DIYs can prove very effective. The internet is replete with such tutorials and videos.
Find the best ones for your kid. Let them take charge. Avoid taking lead. This may frustrate him or her. Watch them trying whatever they are trying to fabricate. This will be a fun activity to engage them and lock their captivation. Praise them and encourage them to undertake more of these activities. They will feel boosted and try further exploration. They will be in frequent touch with art and craft and very soon might even start loving the little ventures.
The Takeaways
Your kid will have a blast dipping fingers in cans of paint and rubbing them off on blank sheets, canvas, or even the wall. Do not chide the innocent human. Encircle him or her with art goodies and artwork stimulants. Falling in love with art is not difficult but do not hesitate in taking extra steps for your kid. Invigorate his creativity and artistry by carrying out the aforementioned activities - will surely bear results.
Hope it helped!