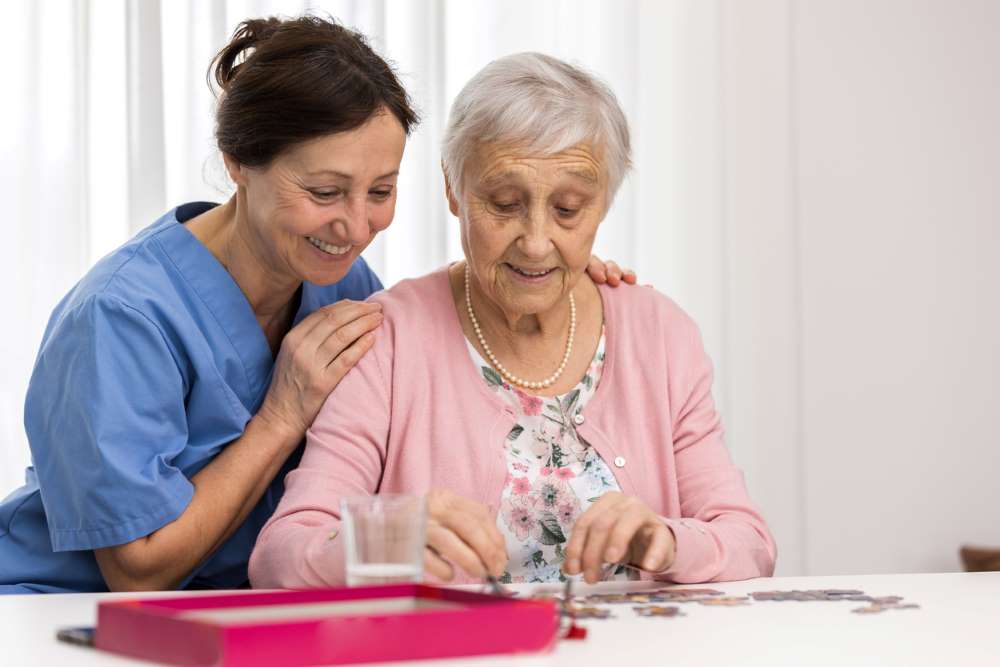 Parents are a special part of our lives. Their contribution to our well-being cannot be measured in any way. Keeping their children happy, fulfilling all their wishes, and caring for their future is what parents do endlessly and tirelessly. The never-ending love of a parent towards their child must be reciprocated, mustn't it? It becomes the child's duty then, to revert back with all the love and care when their parents can no longer care for themselves. Caring and expressing your love becomes easy when you know how to properly help your aging parents. 
With some simple gestures, you'll be able to look after your parents in the most effective ways.
Frequent Visits
If you stay away from your parents whether in a different city or a different state, visiting your parents frequently shows how much you remember and miss them. To have their child's company can be a booster for old-age parents. The best gift you can give to somebody is the gift of time. The more quality time you spend with your parents, the more you make them happy. If you're living in a different country or continent, make it a point to plan longer stays whenever you visit them and spend as much time as possible in the company of your parents. 
Heart To Heart Conversations 
Being unable to move out of the house, having very few friends, and isolation can lead elderly people to boredom and sometimes depression. There aren't many socializing opportunities for seniors who can't go out much or for those who are hit by immobility. They too, crave human interaction, and who better to talk to than their own family? You don't have to be talkative, even silently sitting and listening to them will work like magic. When you're not at home with them, give them a call to check up on things. Make it a part of your daily routine to call them on your way to work or back home. It'll make them feel loved and looked after.
Social Gatherings
If your parents live in an urban or suburban area, you can encourage them to join local groups or gatherings in their community, where older people come together for social events. While some of us may not need it, senior support groups provide a lot of benefits. It helps them socialize with people their own age, talk about their problems as well as solutions and help them become a more lively and active person. These groups focus on specific conditions such as Alzheimer's or Parkinson's disease. People sharing the same concerns can comfort each other and receive much-needed emotional support.
Hire A Helping Hand
It is important that elderly people get the best possible care. Hiring someone to carry out the day-to-day tasks like cooking, cleaning, bathing, and more for your parents can help tremendously in long-term care. With the assistance of Expert Home Care, you'll be able to enjoy the good bits of your relationship with your parents. Keeping someone to take care of your parents doesn't mean they are replacing you. They are there to take care of the routine tasks so that you can balance work and family in a better way.
Teach Them Technology
In this modern age, it has become so easy to stay up to date about everything in real-time. We use social media to stay connected with each other, read news reports online, and even watch sports matches thanks to the internet. You can teach your elderly parents how to operate a cell phone. On days when you can't visit them, you can video call on their phone and make it up to them. Technology will definitely help them in various ways and most importantly, give them the opportunity to easily explore something new. The possibilities are countless. 
Quality Outings
You should make time to take your parents out to the beach, the local theatre, or somewhere else that they like. Talk to them and find out what they enjoy the most. You can take them to work if you like, but the point is to express that your parents still matter a lot to you even when you have a hectic schedule. Going out and experiencing new things together will help bring your even closer together and create unforgettable memories. 
The most crucial thing to do for your aging parents is to take out time to be with them. With simple gestures and actions, as listed above, you can help them in a big way. By providing all the care and help your parents need, you'll successfully play the part of being a good son or daughter!