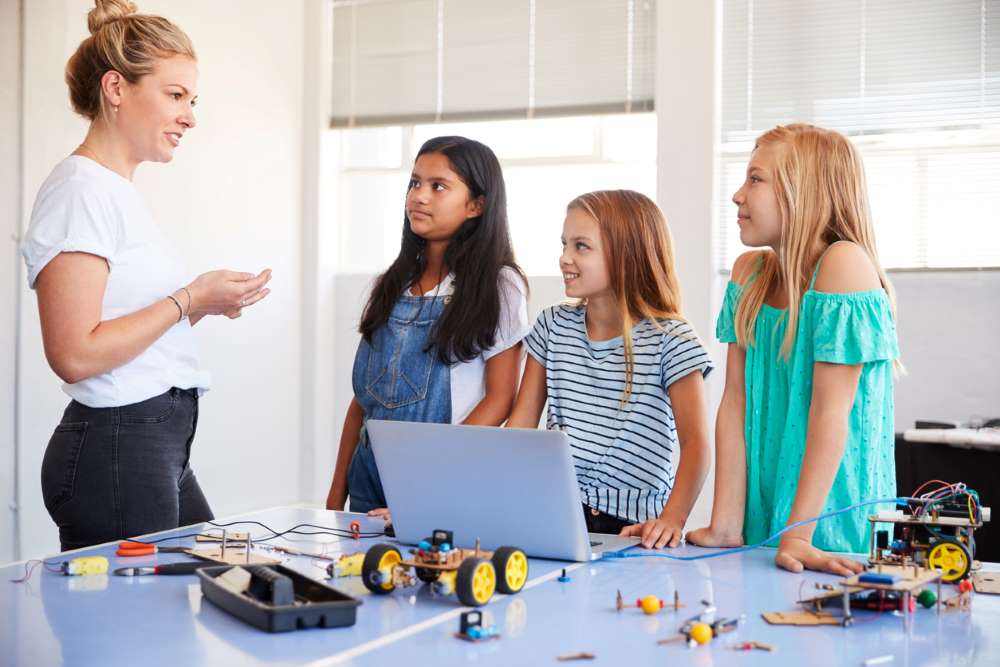 Keeping kids involved and engaged throughout their life can help them avoid dangerous situations. Bored teens or children rarely make the best decisions which make it essential for afterschool programs to shine. Running an afterschool program is going to take an immense amount of organization and certifications. Depending on the state that you decide to start your program, there are different laws associated. The best thing that you can do is create a checklist and enlist the help of someone that has established a program before. A person with experience might understand the intricacies of the process or the small details an insurance inspector will notice. The following are tips to run the best afterschool program possible. 
Figure Out Your Target Demographic 
There are going to be different types of programs that might specialize in certain interests. Certain programs might focus on sports as a way to entertain the children while others concentrate on fitness. This does not mean that there has to be a specific focus besides the adults being a great role model for the kids. Programs in areas where there is economic distress are especially important. There is another generation of latchkey kids that are left to their own devices until one or both parents get home from work. Parents are always looking for a program that will teach their kids responsibility and values outside of the home. Offering a range of ages that are associated with the programs or assigned to a different adult is wise. Families with multiple children will feel more comfortable sending their children if there are activities separated by age. 
Have a Legal Professional Create Liability Waivers 
Kids are wild at times and play as hard as possible which can lead to injuries. The last thing that you want is to be stuck in court for months due to an injury a child sustained while playing basketball or football. Parents are going to need to sign a waiver that states that injuries incurred during play are normal and acknowledged. The unfortunate truth is that some parents might view their child's injury as a way to improve their financial health. A legal professional needs to write up waivers that the parents have to sign before ever leaving their children at the program. If a parent is uncomfortable signing this, then they can find another program as nearly all programs will have some sort of waiver associated. 
Invest in the Appropriate Types of Insurance 
Investing in insurance is going to be important when taking care of children on a daily basis. Even with waivers signed, there is a responsibility to keep the children safe. Lawsuits can be immensely expensive so investing in insurance can allow the insurance company's legal team to handle this. In this age of Coronavirus, these programs are in danger due to social distancing restrictions. Programs might not start for the rest of 2020 in certain locations which are sure to have a negative impact on children that would have participated. 
Find the Best Venue for the Program 
Finding the best venue for the program is going to be the most difficult aspect of the afterschool program. The ideal situation is going to be a building that is close to a park. This will reduce the need to have a playground or basketball courts on site. Rec centers are a favorite for those wanting to host an afterschool program from the community's youth. There is likely going to be some kind of rental fee but rec centers will have all of the supplies for children wanting to have a great time after school. 
Think About Transportation for the Children 
Programs for kids that fill the time before their parents get off of work encounter a common challenge. The transportation of the children to the location the program is hosted will likely be the largest obstacle to overcome. Charter bus rental companies are popular among these programs as they allow for comfortable transportation to the program. Take the time to research different companies in the area. Transportation to the program can have a huge appeal to parents worried about safety after school.
Running a program for children that they look forward to can be extremely rewarding in a personal capacity. Plenty of people that run these programs are seen as pillars of the community. People understand the importance of keeping young minds occupied and out of trouble. Change the lives of the children that you work with by setting up a program that they might want to volunteer to help later in life!