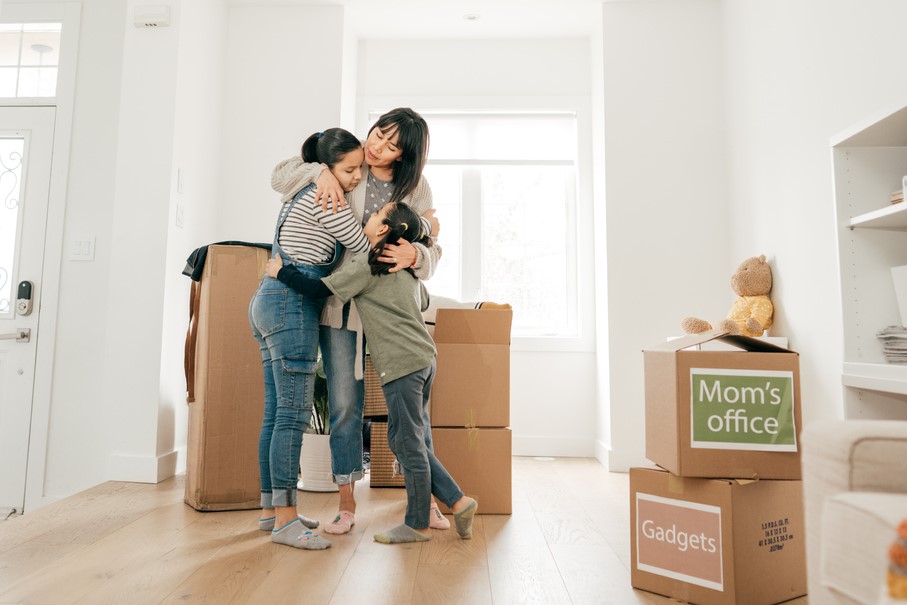 Moving to a new property with your kids can be such a stressful experience, especially when you fail to plan your project properly. Luckily, learning how to keep calm when moving house with your family needn't be as nerve-wracking as you might think, as there are just a few key tips and tricks that you can make the most of to ensure you and your brood can make the most of your experience and start a new chapter with your best foot forward. So, if you would like to find out more, then simply read on! 
Keep The Kids Involved
One of the best ways to keep your children happy when you move to a new home is by keeping them involved in the process. If they feel as though they're not really a part of your move, they will feel disjointed and uncomfortable in their new surroundings. Even doing something as simple as asking for their recommendations when arranging furniture in their bedroom can help them to feel more involved, as they will feel as though they've made their mark in your home and will feel proud of their contributions. Alienating them by not explaining the details of your move may increase their stress levels considerably, so be sure to keep them in the loop!
Don't Be Afraid To Get Professional Help 
Having to cope with a full time job, family life and a big house move may end up being too much to bear. Allowing yourself to become completely overwhelmed by your move will affect every aspect of your life, so it's vital that you aren't afraid to ask for professional help. Support can come in many different forms, starting off with estate agents that can assist you with both selling your old home and sourcing a new property. Often times searching for a suitable property can take an age, as there are many different homes on the market to choose between suiting each individual price range and style. If you're moving overseas, it's a good idea to get in contact with a suitable legal professional. For example, finding uk immigration consultants will help yo to make the move to England without encountering any bumps in the road along the way. Seeking out a team of trusted movers that can pack up and transport your belongings to your new property will reduce your stress levels dramatically, as you can focus your efforts into your family and work life instead. If you're unsure about how you want to set your home up, don't be afraid to get in touch with an interior designer that can perfect your style for you. 
Taking the stress out of moving home with kids has never been so easy when you can take the time to make the most of the brilliant tips and tricks that have been carefully described above. Utilize your new opportunity by staying as cool and calm as can be as you start afresh in different surroundings.