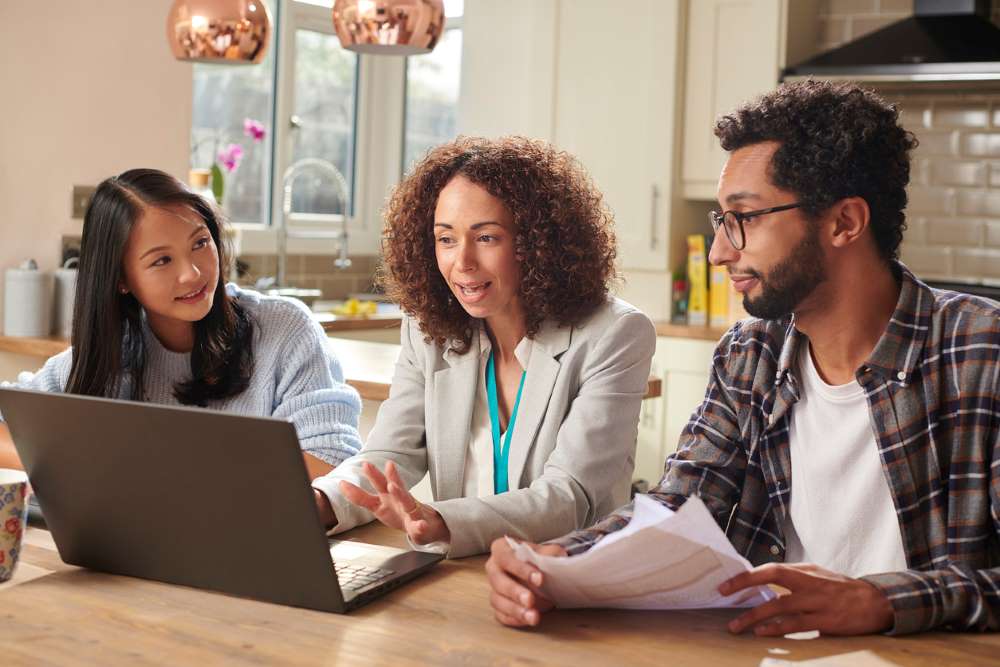 Finding work that can be done from home, but still make you a massive profit, can seem out of reach. However, one area of the marketplace has been doing just this for brave entrepreneurs for many, many years: real estate investments. With the right knowledge and grit, you can invest in properties that will continue to provide you with immense amounts of income year after year, after year. After all, there's almost always a demand for places where people can live or do business.
Working parents are especially hungry for work they can do from home that will actually support their family. Knowing where to start on this exciting investment journey can get you motivated to take the leap. To get you started, here is a useful guide for how to get into real estate investing (even if you've never even thought of investing in real estate before):
Educate Yourself on the Types of Real Estate Investment
Real estate is a diverse term that can point to many types of properties (and even types of land). By knowing what type you're aiming to rent out or invest in, you'll be one step closer to making a major profit from home working as a real estate investor. Showcase IDX's 2022 Certified Partners is a great resource for real estate investors who are often referred to as being either active or passive (with active investors being more involved in property upkeep and management, and passive investors being involved in a more purely financial sense). For most readers using this guide, you will find yourself in the "active" category. However, it's still important to know the four main types of real estate:
The 4 Core Categories:
Residential Real Estate: single-family rentals (SFRs), townhomes, condos, and multifamily buildings (with 4 or less units) fall into this category.
Commercial Real Estate: office buildings, retail shopping centers, larger apartment buildings, mixed-use properties, and similar properties fall into this category.
Industrial Property: warehouses, distribution centers, R&D (research and development) properties, and industrial storage facilities fall into this category.
Property and Land for Future Development: agricultural land, subdivision-prepped land, individual lots, and other non-built-on property fall into this category.
REITs Can Provide a Strong Alternative to Traditional Real Estate Investing
If you want to invest in real estate without dealing with the physical side of real estate, REITs (real estate investment trusts) can prove highly appealing. Similar to mutual funds, REITs are often associated with hotels, apartments, retail spaces and office buildings. The fact that you're not shouldering the full weight of an investment property when joining in on a REIT is well-tailored toward those who are just now getting into real estate investing. The flexibility of this path is great for those working from home as well.
Create a Budget
Determining how much capital will be needed to fund your investments is key to success. Without a hyper-detailed budget that takes into account all the variables for your first few years of owning a rental property or other pieces of promising real estate, you can find yourself in trouble quickly.
Before you go shopping around for a potentially promising real estate property, it can be useful to determine what your max budget might actually be. Visiting lenders or finding additional investors to help in your journey can be especially useful. This will be the most stressful step on your journey toward becoming a full-fledged real estate investor, but it will also be the most rewarding. With a solid, consistent budget laid out, you'll be able to enjoy this journey much, much more.
Educate Yourself on Local Real Estate Laws and Regulations
If you're not up to date on the relevant real estate laws and regulations in your area of interest, it can be difficult to run a successful, consistently profitable business. After all, code violations, being sued by a renter and other catastrophes can eat away at your bank account quickly. To avoid these unfortunate situations, be sure to determine every legal responsibility you have (or might end up having) before diving into a major real estate investment.
Prepare for a Massive Return on Investment
After you've begun getting a grasp on the categories and strategies above, you'll be well on your way to a profitable job that you can do almost exclusively at home. Especially in the age of Covid-19, having this flexibility built into your job can prove incredibly beneficial. Find more time for your family, and see your investments explode into tons of income by finding the perfect rental property for you to invest in.