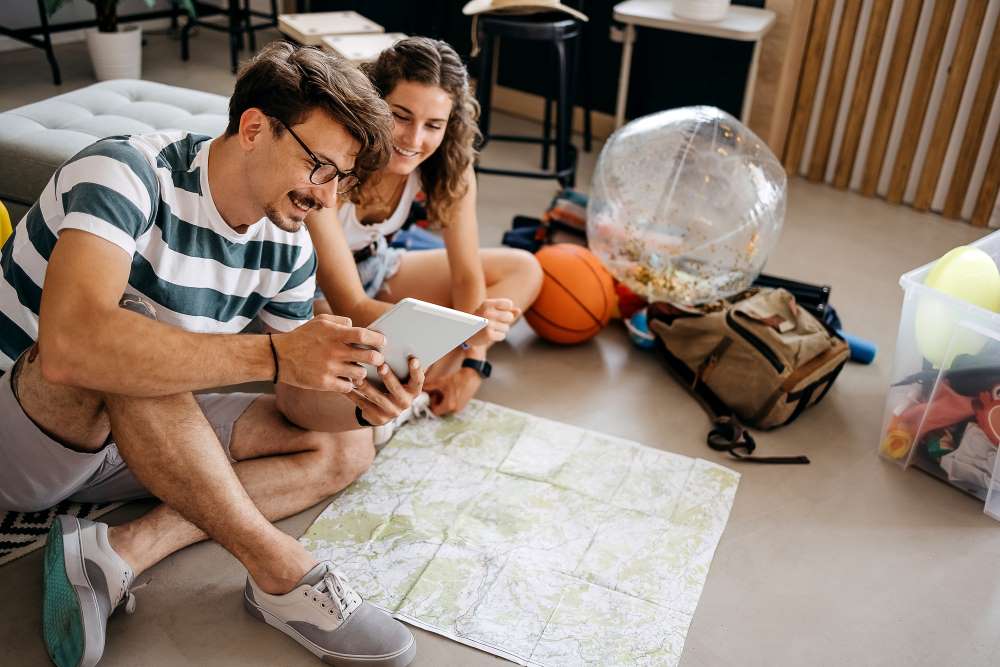 When planning your next adventure, you want to ensure that you're getting good value for your money, regardless of your budget. It's frustrating when you take a trip only to discover that you spent twice as much as someone else for the same experience, or you found a better hotel for lower prices, or even worse, you ended up somewhere you didn't even plan on going. 
No matter how long or short your trip, planning an overseas vacation can be quite daunting. Fortunately, it doesn't have to be! We'll help you plan a stress-free journey by giving you a simple guide that ensures nothing gets forgotten. Now is the time to stop stressing out and make your travel dreams come true!
Plan in Advance
It's not that difficult once you know what you want to do on your trip. If you'd prefer a week or two away by the pool with cocktails in abundance, get in touch with your local travel agency or an online company that deals with package holidays. They can give you a comprehensive package, including flights, hotels, and activities, so you don't have to figure everything out on your own. 
For independent travelers who like a little more control over their holiday, you should research hotels and flights separately. Before putting that hard-earned deposit down, ensure you get your information from a reputable vendor with reviews of authentic vacation experiences and avoid any small print conditions like non-refundable tickets.  
Decide Where to Go 
Any holiday away from home will help you escape the monotony of your everyday routine. But holidays vary in experience from extreme adventures in the Azores, to in-depth cultural exploration around the vibrant streets of Beijing, sightseeing wonders like the mighty Taj Mahal at sunset, or even visiting a new state in the USA that you may have never seen before like Georgia for example. 
Talk amongst your travel companions to figure out the best way to spend your precious annual leave while on holiday. If you plan on visiting Atlanta for a vibrant nightlife and unique history, or discovering extraordinary wildlife, select the location that offers you the most from your holiday. Make a note of all the best destinations that excite you and keep you up all night daydreaming. 
Know Your Holiday Budget 
Getting caught up in the excitement when we're on holiday is easy. But you don't want to be counting your pennies on the third day of your two-week trip. So think about the activities you'd like to do before going, so you can budget accordingly. What happens if you can't resist the deep blue waters of the bustling waterpark or that 4-course gourmet meal you didn't plan for? Take some extra cash or a credit card to act as a buffer just in case. 
Consider exchange rates too. Is it better to exchange currency at home, at the airport, or when you arrive at your destination? You won't enjoy your trip if you're constantly worrying about money. That's an issue we leave behind at home, not stress about when on holiday. 
Choose What to Pack
We've all been there. Struggling with bursting suitcases on the scale at home, hoping we don't incur the dreaded overweight baggage fee at the airport. We get caught up in buying holiday clothes, most of which we don't even wear half of the time. We're either too comfortable in the breezy kaftan we purchased from the beachfront market, or it's too warm for anything other than swim trunks. 
Choosing what to wear on vacation can be challenging, especially if you have never been to the location before. If you take too much, you will have heavy bags full of clothes you won't wear. Packing too little could leave you with no clean clothes if you don't have the facilities to wash them. 
Luckily, we have some tips for all your packing needs: 
Make a list of what you think you need, then pack for what you know you'll need

Try packing cubes to save space and condense those extras you just couldn't leave behind

Fill a small container with washing detergent and makeshift a washing line 

Decant that full bottle of shampoo and take only what you need

If your flight vendor allows it, take an extra hand luggage bag for essentials 

Take lightweight clothes - do you honestly need a different pair of shoes for each day? 
Consider these tips when planning your next vacation to ensure you make the most of your time away. The last thing you want is to arrive at the hotel after a stifling coach ride, sombrero, and duty-free goodies in hand, only to discover the picturesque hotel you booked from the too-good-to-be-true website is still under construction. Drills ring in your ears as you turn to your friends and say - why didn't we plan this properly?