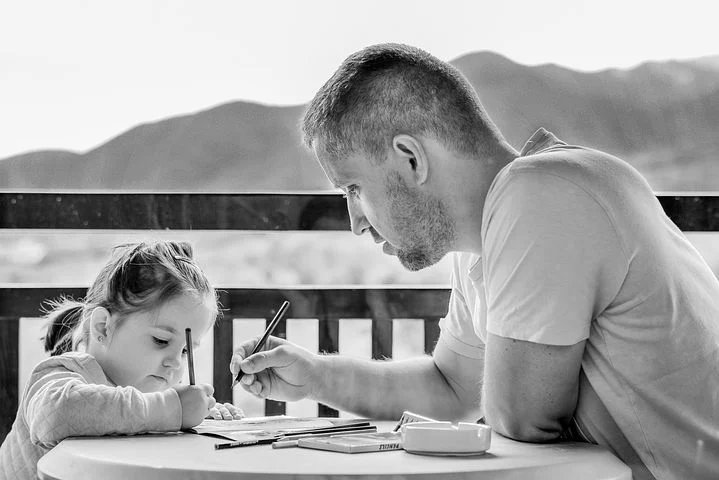 The day to day life of every parent can get a bit stressful. Add a global pandemic into the mix and things can get downright crazy. With Covid-19 spreading around the world, parents from near and far are having to adjust to an entirely different "normal" routine. Navigating a work-from-home schedule and taking over the education of their kids is a lot to take on.
While coping with lifestyle changes, parents are also trying to keep themselves and their families safe from infection. Stay at home orders that have been issued around the world have helped to isolate many from the spread of Coronavirus. But, how do you keep your anxiety and fear from getting the best of you?
The best way to stay sane during any stressful time is to pay attention to your self-care routine. Parents are constantly giving to those that need them the most and often put their own needs aside. When times get tough it's more important than ever for parents to give themselves some time to take care of themselves. Eating a healthy diet that includes the right supplements from Starwest Botanicals, getting enough sleep and exercising are all ways that parents can recharge and work through a stressful time. Let's take a look at some things that you can add to your self-care routine to help you stay sane during the Coronavirus Pandemic.
Give Yourself A Time Out
When you start to feel stressed out, it's okay to take a bit of a break. Head to a quiet part of the house, even if you have to lock yourself in the bathroom to get away from the family and take a few deep breaths. Alone time is important for everyone's mental health. Just 20 minutes of meditative breathing can help to reduce your anxiety, relieve tension and refresh your mind.
Healthy Diet
With all this quarantine time on your hands, you have a great opportunity to explore your culinary talents. You can't go out to restaurants and it's likely that your favorite bakery is closed, so there's no better time to explore your own kitchen. Eating a diet of whole foods, vegetables, fruits, and lean meats can give your body the fuel that it needs to bust through your stress.
A healthy diet can also give you more energy, reduce the inflammation that contributes to your aches and pains and strengthen your immune system. Try to stay away from too many snacks that are high in trans fats and added sugars.
Exercise
Just because your gym is closed due to Coronavirus doesn't mean that you have to stop getting your daily dose of exercise. With a bit of creativity, you can get a great workout right at home.
Put on your favorite playlist and have a dance party right in your living room. Head out to the backyard with the kids for a fun game of tag or hit the trampoline for some acrobatics. Just 30 minutes of moderate exercise every day can help to elevate your mood and keep you on track with your fitness goals.
Limit Screen Time
Quarantine might seem like the perfect opportunity to catch up on all of your favorite Netflix series but, it's a good idea to limit your screen time. Sitting for hours on end watching movie after movie can create a lethargic lifestyle that can be hard to break.
It's also a good idea to try to limit your social media and news screen time. With so much going on in the world, the amount of constant negative information can be quite stressful. Set a time to get your daily updates and then put your phone aside for the rest of the day.
Living during a pandemic is a new experience for every parent. To give yourself the best chance to survive and embrace some of the positive changes to your lifestyle, you need to take care of yourself. Try adding some of these self-care tips into your daily routine to help keep you sane during Coronavirus.  Learn more from LifeHacker Guy about his personal journey to taking in control on his health, fitness, family, relationships, money, and even starting new online businesses even at this time of the pandemic.