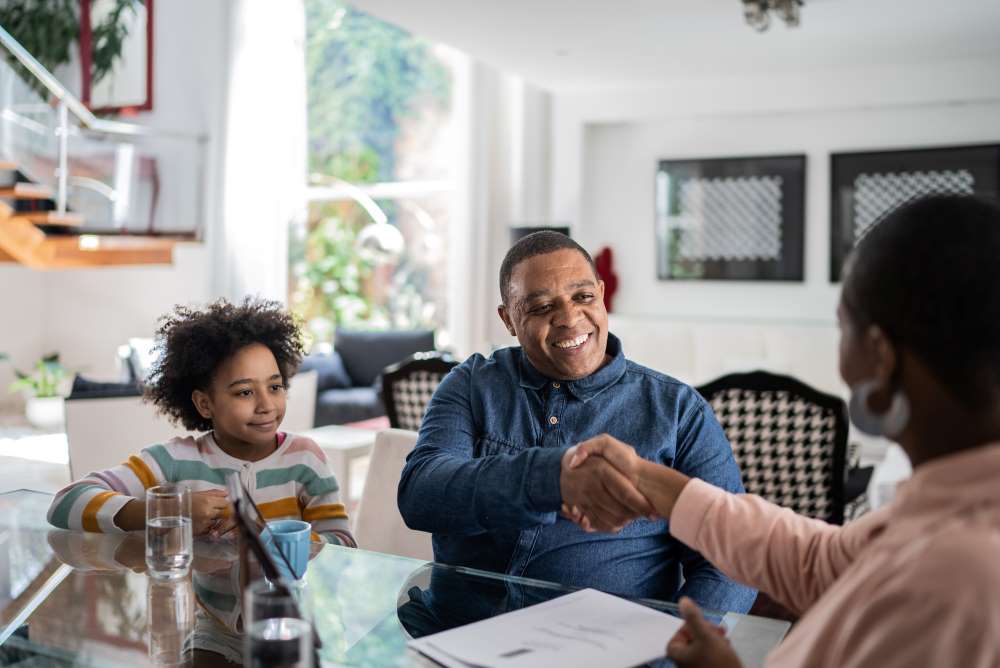 Are you concerned about the state of the global economy? Are you worried that skyrocketing inflation will cause financial hardships that impact your family? As a parent, preparing for "worst case scenarios" has been a habit since your child was born. However, when current events start to disclose signs that the worst case is on the horizon, it can put your mind into overdrive. You may not be able to resolve the world's financial troubles, but you can ensure you and your family are ready. Continue reading for advice. 
Assess Your Status
You can't develop a financial plan without knowing all the facts. Assessing your status gives you a clear picture of how the current economy has impacted your finances. Have you been able to keep up with monthly bills, everyday expenses, and savings? 
If you're doing fine, you might consider increasing your savings contributions to build a more significant nest egg. However, if you're falling behind on payments, robbing Peter to pay Paul, living paycheck-to-paycheck, or racking up debt (credit cards, loans, borrowing from loved ones), then it's time to make some substantial adjustments. 
Reduce Monthly Expenses
One of the most common recommendations to improve your finances is to reduce unnecessary spending. That means decreasing the amount you spend on things you want but don't need. However, how do you handle the rising costs of essential monthly expenses like the mortgage, insurance, maintenance, repairs, transportation, utilities, and groceries? Below are a few suggestions: 
Government Assistance - There are government-funded programs that provide financially-strapped families with everyday necessities. Depending on your income and family size, you could get free help with mortgages, rent, utilities, healthcare, and groceries. You'll want to apply for these programs quickly to avoid a long wait. 

Compare Rates - Whether you're shopping for groceries or a healthcare provider, use comparison shopping techniques to ensure you're getting the best deal. Even if it's a few dollars difference, it's extra cash you can use to survive during these economically confusing times. 

Savvy Shopping - Consumers have various strategies, resources, and tools to help them save money when shopping for essentials. Coupons, promo codes, weekly sales ads, store price-match policies, cashback offers, and savings-finder add-ons can help you get everything you need without breaking the bank. 

Downsizing -  Although you love your house, community, and the life you've built, downsizing may be necessary. Selling your home and moving into a more affordable place will significantly reduce your monthly expenses. If you play your cards right, you could also have a nice boost to your savings. For example, if your home needs a lot of TLC, companies that advertise "we buy houses San Diego" would offer you market value for your residence "as is." You could get a large sum of money in a few days for relocation and savings. 
Increase Your Earnings
Another way to prepare your family to survive these challenging times is to increase your earnings. Multiple income sources mean you have more money to cover your monthly expenses. However, it also gives you more money to pay debts, invest, or save to lighten your financial load. 
Luckily, there is no shortage of ways to earn extra cash. You can join a rideshare or food delivery service, freelance, consult, monetize blogs (or videos), sell products, write reviews, answer surveys, or start a home-based business. As you decide which income-earning opportunity is right for you, consider factors such as your lifestyle, startup costs, skills, experience,  availability, and financial need (i.e., how much you need to make to cover necessities). 
The current economy is having a horrible impact on households nationwide. As a parent, you want nothing more than to ensure that you can continue to sustain a decent quality of life for your children. Although you may feel hopeless, you do have options. Use the above advice to assess your financial status and develop an effective plan to ensure you and your family can weather the storm.