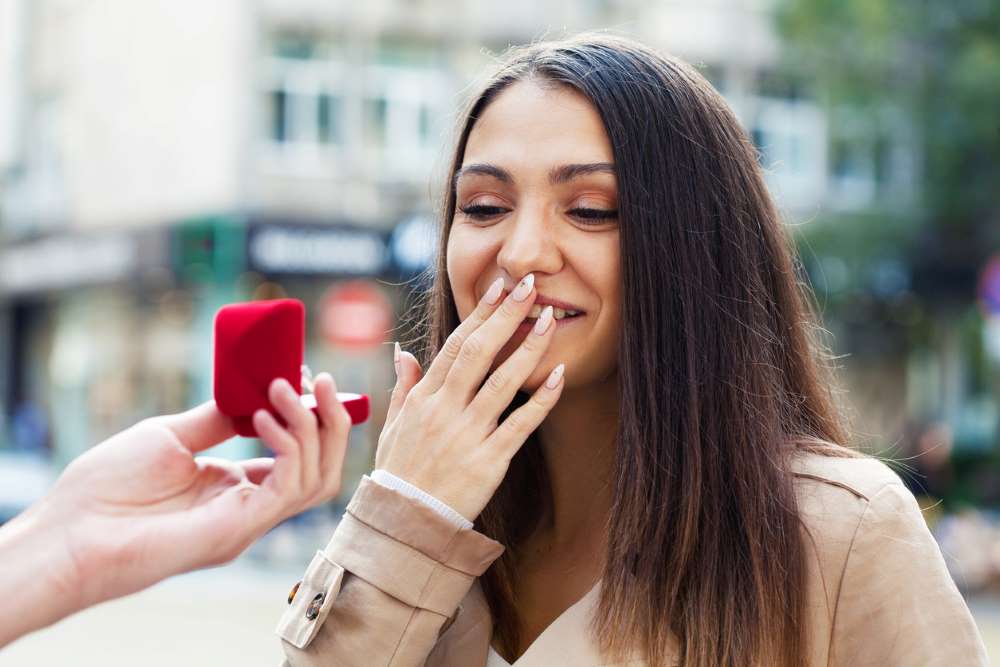 When you have found the person that you want to spend the rest of your life with, you likely spend some time discussing the subject together. Most couples like to be on the same page when it comes to the concept of getting engaged and married. Nevertheless, when push comes to shove, proposing marriage is an intimidating and nerve-wracking matter.
Even if you know for certain that your proposal will be accepted, you still want to do everything in your power to plan the perfect event that you will both look back on fondly for years to come. Planning the perfect proposal starts with choosing the perfect engagement ring.
This part of the process might very well be the most intimidating. You will certainly be making a big investment financially in whatever ring you choose, and you want to make sure that you pick something that your future spouse will love.
That being said, it is likely that she has at least some sort of image in her head about what she wants her ring to look like. Of course, coming right out and asking her what she prefers is always an option, but it does detract a bit from the element of surprise that you might be shooting for.
If you would like to select the perfect engagement ring but would like to keep things a surprise, here are a few tips that can help you so that you can have the perfect proposal with a ring she will love.
Consider Classic Versus Trendy
When it comes to anything relating to fashion, there will always be things that are considered classic, and others considered trendy. So the first thing that you will want to establish is what category suits your bride-to-be best.
Consider her regular sense of style. Does she like to keep up with the latest trends regarding her clothing and other jewelry? If so, you might want to look into rose gold engagement rings. On the other hand, if she tends to veer towards more classic pieces in her wardrobe, then a white gold option with a simple setting might be more up her alley.
Find Her Preferred Shape
Among the many aspects of choosing a diamond that will impact your decision regarding the ring you select, the shape of the diamond tends to be the thing she will notice first. Therefore, take the time to educate yourself on the various shapes you have to choose from to find the right one for her.
Bear in mind the fact that the shape of your diamond is going to have a heavy impact on the overall price of the ring. This means that you should consider your budget as well as the shape that would suit her best when you make your final decision. For example, you might think that an oval cut would suit her best, but you might be able to get her a bigger diamond if you opt for something like a princess cut.