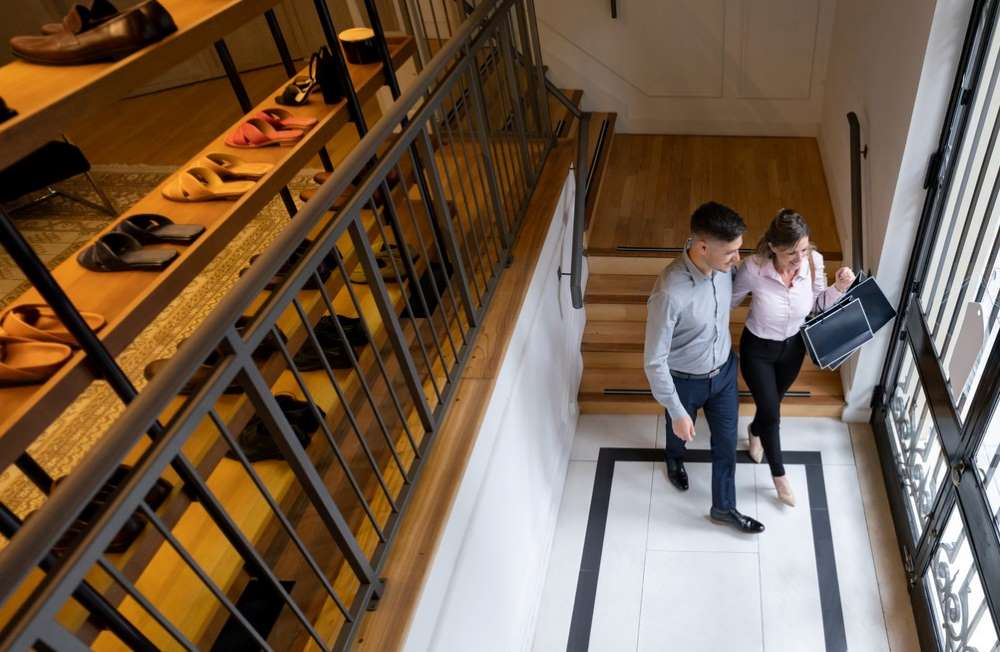 Whether you're blessed to live in a warmer climate or heading out to a tropical destination, every woman looks forward to slipping into a comfortable pair of sandals and showing off her pedicure. The gentlemen they keep company with are no exception. The best shoes for travel are the ones you can wear with various outfits and enjoy wearing. Investing in quality footwear is never a wrong decision. Shoes define the fashion sense of a person. 
Keeping your feet happy and cool during the hot days doesn't mean you have to forgo your flair. In the heat, sandals are great because they are comfortable, allow your feet to breathe, and give your skirts and dresses a little flair. Wedges are not only an excellent heel option for female travelers but are an ideal choice for the cobblestone streets, on the boat, or evenings where extensive walking is expected. What is so lovely about sandals is you can wear them with casuals, luxurious and sporty outfits. They can transition from the beach to evening wear quite easily. With a bit of forethought, planning, and careful selection, you can make sure your sandals look can be an excellent fashion choice. 
Fashion Footwear for Any Vacation
It might seem like a given to bring sandals when heading to the coast or embarking on a sailing trip, but even for those cooler-weather destinations, a pair can prove to be quite handy. Wear them on your journey to the hot springs, during a trip to the market, around your condo, or the lodge during your après ski. Thong sandals are great for anything by the water or a more casual feel. Around moisture, it's imperative to keep your feet dry both for safety and hygiene. From the sun deck to the beach bar, a great pair of sandals is a wardrobe essential for any vacation. However, not just any old pair of flip flops will cut it at the best party destinations or hotspots. 
Dress Up Your Gentlemen
Most ladies understand that the men in their lives sometimes need a bit of direction when it comes to fashion. When it comes to men's designer sandals, thongs, and slides, choose sophistication, with soles made of high-quality leather. This style is perfect for any occasion while also adding a fashionable taste to their appearance. Built especially for the refined gentleman who insists on good looks and likes to let his toes breathe, options come in various styles to satisfy any discerning taste. 
It's also crucial to consider your man's style, body, and age. Think simple details, and of course, quality footbeds that provide comfortable foot support. In addition to leather, many collections offer woven fabrics in various colors. If paired correctly with the proper fashion, the look can be carried off in almost any setting. Lighter materials are best when it comes to a neutral suit, chinos, trousers, shorts, and swimwear can all be an excellent look. The Trend Spotter suggests the trick to pulling the sandals look off for men is to wear more fitted pants and cuff them at the ankle. This will create balance. Remember to remind your squeeze to pay attention to their feet and nails as they are on display.
The Next Generation in Footwear
Thankfully, many brands realize they must use the digital age to communicate their story and evoke emotion in fashion. Luxury brands like Switzerland's Bally are moving full steam ahead into the world of digital innovation to win a new generation of digitally-savvy consumers. In light of Covid-19, the brand built virtual showrooms to present its new collection to buyers and has plans to move its next fashion presentation online. It's just the latest move in what has been a bold online pirouette to e-commerce, and it's working. Digital channels have helped drive double-digit growth since launching its online flagship store. 
Collaborating with artists from around the world is the best way to ensure a connection to the consumer. While the physical experience in one of its over 200 boutiques allows visitors to discover a brand's ethos tangibly, they also bring the same experience to the online consumer through prioritizing content creation on digital platforms. 
So before setting off to your next adventure, make sure you bring the appropriate footwear. Being comfortable is the best way to make memories. Each couple needs to consider comfort, support, durability, functionality, and of course, style. Designer sandals are worth the money because they'll be comfortable from the start, offering padded straps and better insoles. Let those pretty toes breathe and make a statement.