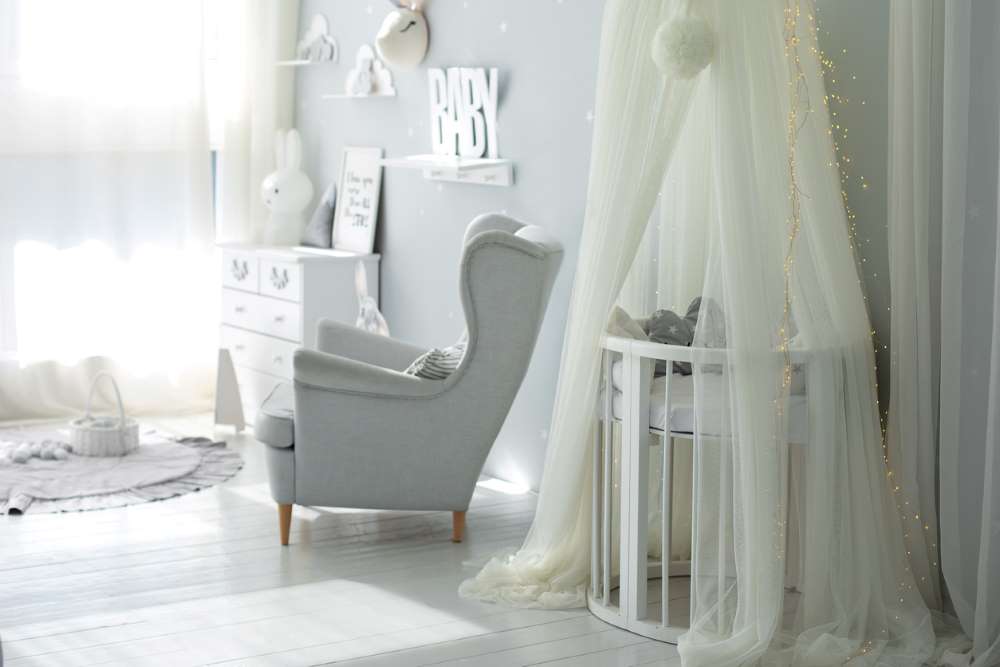 Preparing to bring a new baby home can be extremely exciting but also stressful. There are certain things that you should do beforehand and others, less important, that could wait. So how do you know what to prioritize?
The following are some particular things to focus on:
Have Your Car Seat Installed
One of the biggest things you should absolutely do to prepare to bring a new baby home is have a car seat, and it should be installed in the vehicle you're going to drive home from the hospital or birthing center in.
You should give yourself time to get professional help if you aren't sure how to install a car seat or you can't get it right. Thousands of children are hurt or even die in car accidents every year.
Along with ensuring a car seat is installed properly, you should try to practice using the straps and adjusting them.
Using a car seat is required by law, and you can't safely hold your baby in the car. In some hospitals, the staff might also ask to approve your car seat and its installation before they send you home.
There are a few different types of car seats you can choose from, including a convertible seat that you can use when your baby is an infant and also a toddler. When you're installing your infant seat, it's rear-facing, and your baby has to be in the backseat.
Once you have your car seat installed, the National Highway Traffic Safety Administration (NHTSA) recommends you have it inspected. Police and fire stations will often provide this service.
Set Up a Sleep Space In Your Room
While you may have a nursery set up for your baby, in the early days when you first get home, it's a good idea to have a space in your room or very close to you for your baby to sleep most of the time. This doesn't mean in your bed, but it could mean that you have a bassinet in the corner of your room.
It will make feedings easier, and if you co-room, it can reduce your baby's risk of SIDS by as much as 50%.
The sleeping space for your baby should have a flat, firm surface and just one tight-fitting sheet.
Another option aside from a bassinet is a pack-and-play which can also grow with your baby and be multi-functional.
If you choose a bassinet, it will have a few advantages in that it will be smaller, and it'll be around the same height as your bed, which will make it easy to access your baby at night.
Get Your Pets Ready
If you have an animal at home and, in particular, a dog, you'll need to do some things to get him ready for the new arrival.
First, you can ask someone to bring something that had contact with your baby to your dog. This might be something like a hat or onesie. Before you come home with the baby, your dog can get familiar with the scent.
Once you get home, you need someone to help you with your dog to gradually introduce him to the baby but never leave the dog alone with a newborn, even for a minute.
Have a Breast Pump Ready to Go
There are a lot of things that, as was touched on you can wait for when you have a baby, but some you can't.
A lot of new moms find it's best to have a breast pump waiting for them at home as well as bottles and, if you need it, formula.
You may not want to introduce a bottle, so you might think you don't need the breast pump, but breastfeeding doesn't always go according to plan, and you might want to have a backup ready if your baby isn't feeding well initially.
Set Up a Nursing Area
When you set up a nursing station, it'll become a cozy oasis for you and your baby. You want first a nursing chair that's comfortable for you. You should also get a light that you can dim so that it's soft and not too harsh, a side table and probably a nursing pillow as well.
Your nursing station might have snacks and water for you and maybe a speaker so you can play relaxing music.
Have a Few Diaper Changing Stations
You should have a couple of different areas around your home where you can change your baby's diaper, or maybe a caddy that you can easily transport with you.
That's going to make it easier to do quick diaper changes without having to run around the house.
You'll need clean diapers, wipes, cream, and a mat.
Practice with Your Stoller
A stroller is one more piece of equipment you're probably going to need pretty soon after you bring your baby home. Your car seat will likely go into the stroller when your baby is a newborn, and then it might convert to a stroller for an older baby and even a toddler.
Get used to using the stroller because they can be tricky, so you might practice around the house before the baby comes.
What You Don't Need to Do Right Away
If you want to set up a nursery before your baby comes home, of course, you can, but you don't have to. Your baby can stay in your room as was mentioned, which gives you more time to get the nursery ready.
You don't need to start babyproofing just yet, either.
We sometimes get so overzealous that we don't realize it's going to be months before something like babyproofing is an issue.
The biggest things in the early days when you first bring a baby home are making sure you have a car seat that's properly installed, a sleeping space close to you, and a comfortable area for nursing. Most other things can wait.