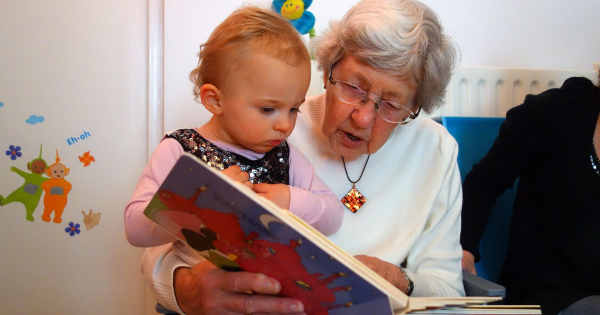 As your parents age, it's difficult to watch them struggle to live independently. If your parent is capable of taking care of themself but needs some help, perhaps you and your family have decided to take them into your own home. If this is the case, here are some tips for moving your elderly parent into your house.
Create a Space to Live In
The first step when it comes to moving your elderly parent into your home is finding a space for them to live comfortably. If you don't have an extra bedroom in your house, this may be a difficult step to navigate. While homeowners remodel more than 10.2 million kitchens and 14.2 million bathrooms annually, building an in-law apartment or adding onto your house is a whole other project that is financially and mentally exhausting. You may be contemplating taking on one of these two projects, but first consider renovating your basement or an extra room on the first floor of your home into a bedroom.
If your basement passes regulations for someone to live in, consider finishing your basement and making an entrance/exit available to the room. If your basement is positioned for your elderly parent to easily get in and out of the basement by a door leading outside, perhaps they can live in your basement and not have to climb unsafe stairs to get in and out. Another option is transforming a room on your first floor into a bedroom. If you have an extra dining or living room that isn't utilized very often, consider transforming and renovating it into a bedroom for your parent. This way, they can safely live on the first floor and won't have to use stairs to access their bedroom.
Consider Your Job and Outside Responsibilities
Besides finding a spot in your home for your parent to comfortably live, you must consider how taking in your parent will affect your work life. If you are one of the approximately 400 million entrepreneurs worldwide, then you likely work often and are in and out of your home quite a bit. If you are a nurse or other healthcare professional, perhaps your schedule is different every week. If you have children, you will need to balance your own job, your kids' school schedule, as well as find time to care for your parent.
Follow a Schedule and Hire Necessary Help
To ensure everyone in your life is being taken care of properly, making a schedule and sticking to it will likely be the best way to go about meeting everyone's needs. More than 65 million people, which is 29% of the U.S. population, provide care for a chronically ill, disabled, or aged family member or friend during any given year. Consider the fact that you are now part of this population that spends an average of 20 hours per week providing care for their loved one. This likely seems like a lot of time, but you can make it work as long as you have people to rely on and hire help if you need it.
Remember Your Family's Needs, Too
Moving your elderly parent into your home will be an adventure, but it will also be very time-consuming. You may find yourself caring for your parent instead of tending to your own children's needs. Be sure to balance your time among your significant other, your children, and your parent. Find time to spend together, but make sure your family gets time with you independently, too.
Make sure your children and significant other know they are priorities in your life. Schedule date nights with your significant other and with your children, and plan outings for your family outside of the house. It's important that everyone feels apart of the family even though someone has moved into their home.
Taking your elderly parent into your own home is a major decision that cannot be taken lightly. Think about how you will balance your time between work, school, and your family. Don't overextend yourself, or you will find yourself overwhelmed instead of enjoying time with your parent and your family. While watching your parent age is scary and difficult to watch, it's important to also take care of yourself and your own needs, too.