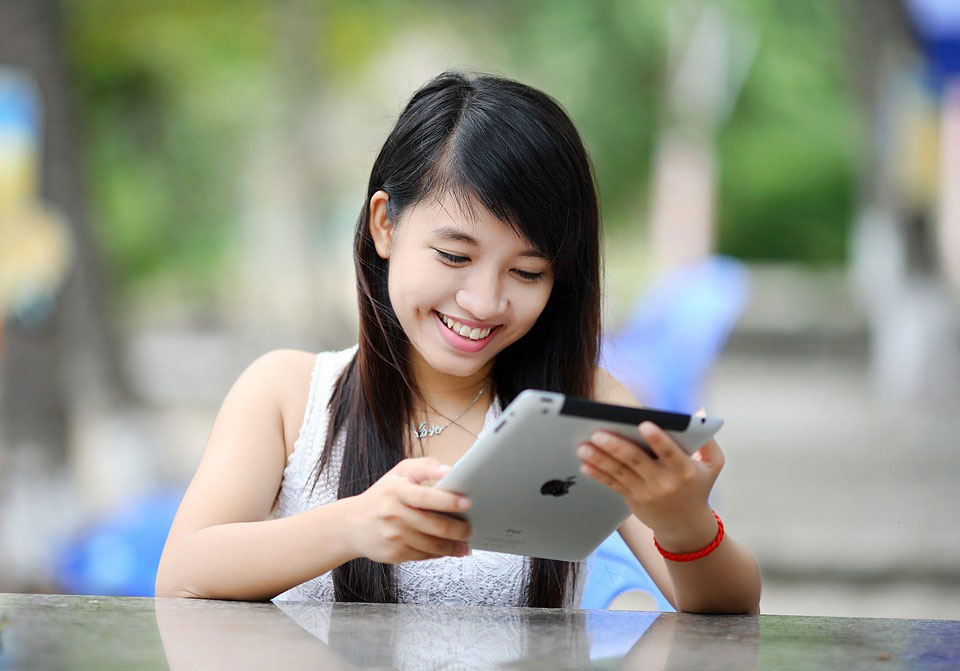 Young children have a knack for figuring out what each new device does and how to use it. Especially if they are under five. From simple smartphones to more complex game consoles, it's not a strange sight nowadays to see a toddler perfectly capable to operate complex touch screens or games.
These skills allow parents to have a moment or two off to rest or, more frequently, complete chores or work. But, even though technology provides a necessary relief, it still gives parents the fear of their children having issues because of this.
However, new studies have found that screen time can actually bring benefits to young children. And in fact, the more interactive the experience is, the better.
The University of Wisconsin has presented research that has found that children who were aged between two and three were better at touching video screens that enticed them to touch them than the screens that required no interaction.
The more realistic it was, the more familiar it was. Children interacting with a screen get better much faster, make fewer mistakes and they also learn much faster. The results were repeated in similar tests. This is by no means turning them into geniuses, just giving more information.
What can help
So, parents can stop worrying because their kids are just doing a natural thing of interacting with the familiar world around them. In some cases, like for smartphones, this technology isn't going away anytime soon. Many schools have installed iPads or tablets that serve for learning.
Informational technologies are now a part of the curriculum. They are also an active part of our lifestyles. So, sooner or later, they will need to learn how to use these devices and use them in their daily lives. In a sense, they should be exposed to mobile devices because they aren't going anywhere anytime soon.
In fact, these interesting tools can be just what your kid needs to learn more about the world. If used properly, they help children learn. This doesn't exclude other methods of learning - it can complement other ways of learning.
"But, the real problem is parents. They are the ones who are constantly using their devices and this is limiting their communication with their children.," says Lisa Brent, a tech writer at Brit student and Next coursework.
A recent study, done by Stirling University has found that the general attitude can be an important factor in children's relationship with technology. The family culture and personal preferences of children formed their experiences and defined their relationships. Most parents understand how dangerous technology can be if used improperly and if it's not properly defined by boundaries.
So, children need a wide range of outdoor activities but they also can enjoy screen time.
The other side
Some experts believe the opposite. A prominent psychologist Dr Aric Sigman says that children are now watching more media than ever and that this should be stopped because it can cause depression and addiction.
This is precisely why parents get anxious about letting their children interact with mobile devices. But toddlers are naturally very savvy with devices, as they copy what their parents do. However, there is not much we can do about the screens because they are not going anywhere anytime soon.
'The key is to make the time in front of the screen as productive as possible. For instance, downloading the right apps to help with learning.," says Morgan Orange, an educational blogger at Australia2Write and Writemyx.
Skill development
High-quality programs and apps can help children learn and develop new skills. This can be especially beneficial for children with learning problems. Sometimes they can do better in online environments than in the classroom. Two hours of screentime a day is also more than enough for children who are under six.
There is no evidence that screens are bad for children when used this way and with proper apps. Children can get bored with just watching something or playing with just one device so they combine this with playing with toys and running around.