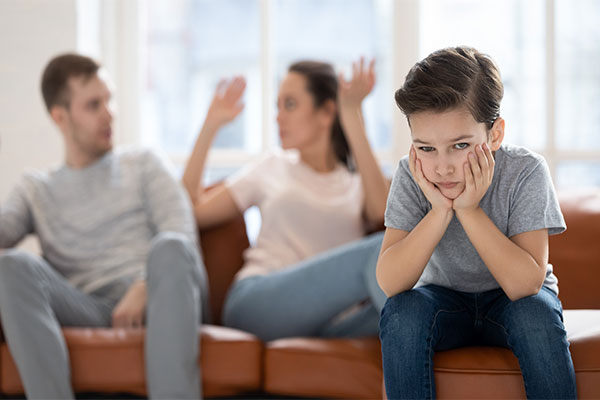 Raising children after a divorce can be a major challenge. Couples must either reach agreement over parenting matters or have a judge decide these issues. When it comes to child custody, Florida uses the terms "time-sharing" and "parental responsibility," which impact several areas of the child's life.
As you may or may not know, time-sharing refers to where the child lives, while parental responsibility is the ability to make major decisions for the child. Examples include where the child will attend school and what religion he or she will practice. Note that a court has tremendous leeway in determining how custody is allocated between parents.  
How Time-Sharing and Parental Responsibility is Determined in Florida Divorce Cases
In Florida, divorces can be either contested or uncontested. A contested divorce means that the couple does not agree on one or more of the major divorce matters. An uncontested divorce refers to the couple being in complete agreement on these issues. For child custody, if spouses can agree, they can generally specify where the child will live and how major decisions will be made. If they cannot agree, the parents may choose to attend mediation.
Now, mediation involves a neutral third party, known as a mediator. The mediator helps parents find common ground and reach an agreement. Note that mediation can also be ordered by the court, however, it is never binding. In other words, if custody matters are not resolved in mediation, they will be decided by the court. 
In ruling on custody matters, the court will consider what is in the best interests of the child. This requires taking a look at the following factors:
The health of the parents
The ability of each parent to provide financial support 
The child's school and home history, and
Each parent's involvement in the child's life and extracurricular activities.
 
Keep in mind that there is a presumption that time-sharing and shared parental responsibility is in the best interests of the child. This means that unless there is some evidence to the contrary, both parents will have some number of overnights with the child and they must make major decisions for the child together. Examples of evidence that might override time-sharing and parental responsibility would be domestic violence or drug use. 
But, it's important to note that it is never completely predictable how a court will rule on these matters. Remember, a judge needs to weigh several factors and parents may desire more or less parental responsibility and time-sharing than is ordered. For that reason, it's always best if parents can come to an agreement. This will give them the most control over crafting a plan that works for both parents and the child.  
Parenting Plan Requirement.
Note that in all cases where time-sharing is part of the custody agreement or order, parents must submit what is known as a "Parenting Plan" to the court. This is true even if the time-sharing is supervised.
Keep in mind that the Parenting Plan must be approved by a judge. If parents do not submit a plan, the court will create one according to the best interests of the child. Now, there are several components that need to be included in the plan. Specifically, the following issues must be addressed:
Time-sharing schedule: specifies what days and times the child will spend with each parent. Parents may also want to take time to plan out all holiday schedules and school vacations.
Daily responsibilities: indicates how matters such as transportation and meal preparation will be shared between the parents.
Health care and school-related matters: establishes where the children will attend school, and whether one or both parents will have access to records.
Communication with child: indicates what type of communication (such as texting, phone calls, or email) will be allowed, and during what hours, when a child is with the other parent.
Optional Parenting Plan Provisions.
Now, in addition to the minimum requirements mentioned above, parents also have the opportunity to flesh out many other aspects of custody in the Parenting Plan. Typically, it's best to sort these matters out early on in the process to avoid confusion and disagreement after custody has been established. These optional provisions may decide issues such as: 
Which parent should pay for extracurricular activities and school uniforms
Where the time-sharing exchange will take place 
How the child must be prepared for the exchange
Whether or not a parent can take the child out of the state or country, or
How the parents will communicate with each other.
Designing a custody plan can be challenging, especially if spouses aren't seeing eye to eye during a divorce. For that reason, it can be really beneficial to bring in someone who appreciates what's at stake and knows how to navigate these delicate issues. Don't hesitate to call an experienced family law attorney if you find yourself in this situation.