First off, as parents, no one wants to admit that their own child may have an issue with alcohol. Parents feel as though their competency as a parent is challenged when their teen abuses substances but they should not take the behavior personally.
After a parent discovers his or her child's struggle with substance abuse, he or she must come to terms with the teen's situation. Once the parent has accepted that there is an issue, he or she can approach the teen with organized thoughts, says parenting professional, Ralph Blackman.
It can be hard to distinguish if your child has an addiction but there are some tell tale signs: losing sleep, hanging out with different friends, lack of interest, etc.
Once you have determined that your child has a serious issue, consider engaging in a conversation with the teen and his or her doctor so that the conversation is more respected with that authoritative figure.
Sometimes addiction comes from genetic predisposition, although it can be hard to tell for sure, admits parenting professional, Dan Cronin.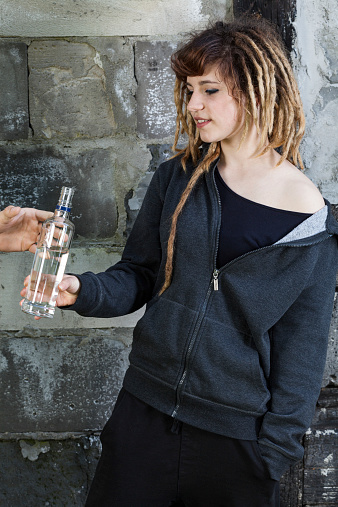 There are many different factors that can contribute to teenage alcoholism. When determining if your child has a serious problem with alcohol, consider the family tree, behavioral issues, and organic issues.
As a parent, you need to first ask yourself if your teen is crying out for help. It's not as much the behavior as it is the changes in behavior that will give you the answers for which you are looking.
Keep in mind that it can be hard to make a judgment on teens sometimes because they have shorter histories of substance abuse than adults do. While an adult can be labeled an addict because of a 30-year history of abuse, a 14 year old does not have that same history for contextualization of behavior.
Finally, an important fact to remember is that the earlier a teen abuses substances, the more likely he or she is to get addicted, says parenting professional, David Sheff.
Related Articles You May Like