Disney's Babble.com and Kids in the House have partnered to bring you #AskAnExpert. This month, America's leading experts answer the question that every new parent wants to know the answer to: How can I get my baby to sleep through the night?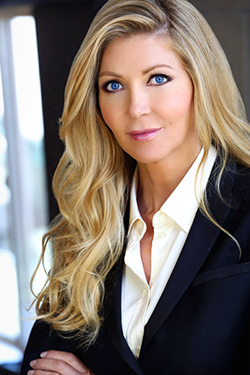 Getting your baby to sleep is one of the most searched topics online. Today, we bring you advice on how to get your baby to sleep from four of America's leading experts and a celebrity mom. What would you want to ask an expert? Let us know and we'll find the best person to give you an answer. #AskAnExpert
Leana Greene is the CEO of KidsInTheHouse.com, the world's largest parenting video library with 9000 videos from 500 experts covering everything from how to get pregnant to how to get your teenager into college. She is also in the trenches herself as a mother of three.
Check out what Kids in the House experts and a celebrity mom have to say below!
1. Be Consistent
Kim West, also known as "The Sleep Lady," says that the scientifically proven sleep method is sleep extinction. This method included putting your baby down and letting him cry it out. However, extinction does fit every parent's values. What you should do is pick the sleep coaching method that you feel most comfortable with, and then stick to it. Practicing the same method every night will create a sense of normalcy for your baby and encourage sleep.
2. Do the "Pantley Dance"
Elizabeth Pantley, author of The No-Cry Solution book series, invented something called "The Pantley Dance." In this sleep method you do not allow your baby to fall asleep at the breast. Rather, when your baby gets sleepy, walk him to bed and give him a few jiggles, signaling that it is bed time. Overtime, your baby will start to associate those jiggles with sleepiness and won't have to rely on breastfeeding to fall asleep.
3.Co-Sleep
James McKenna, PhD, is the world's leading authority on co-sleeping. He suggests that co-sleeping and breastfeeding will lessen the chance of Sudden Infant Death Syndrome (SIDS). Breastfeeding throughout the night will also increase a mother's milk supply and lead to bonding and attachment.
4. Try the "Soothing Ladder"
Julie Wright, MFT, invented what is called the "Soothing Ladder" to help parents learn how to handle a baby who wakes up in the middle of the night. A parent's inclination might be to rush in and pick his or her baby up. Julie suggests easing into the interaction. Try following these steps, in order of least intrusive to most intrusive.
1. Come into baby's room and stand
2. Speak to your baby gently
3. Pat your baby and try saying, "Shh"
4. Pick up your baby
5. Feed your baby
5. Create a Sleep Environment
Actress and mother of three, Ali Landry, encourages creating the right environment for sleep. She suggests using a sound machine to drown out extraneous noise. Dimming the lights and lowering voices before bedtime can also create a calm and relaxing environment that your baby will associate with sleep.
What else would you want to ask and expert? Make sure to tweet @KidsintheHouse and @BabbleEditors using #AskAnExpert
Related Articles You May Like