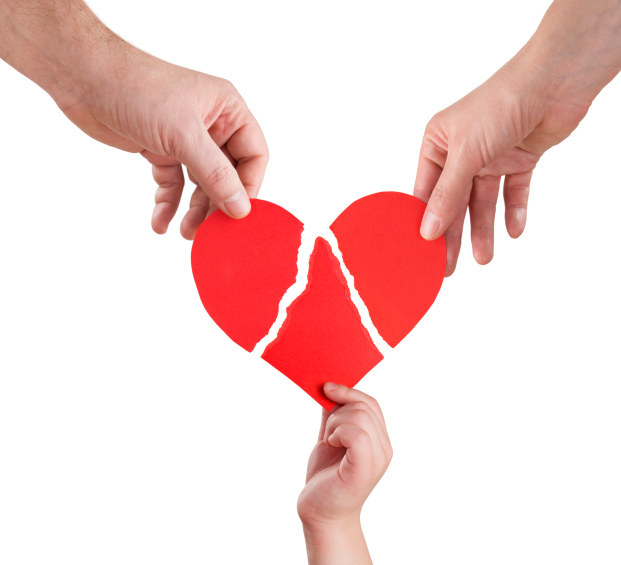 The following is a guest post by Saint Jude Retreats, an alternative to traditional substance use treatment. Saint Jude Retreats provides a program for people with substance use problems that concentrates on self-directed positive and permanent change. Through the program, we offer the opportunity for individuals to self-evaluate and explore avenues for life enhancement.
Drugs and alcohol can be a toxic mix for a marriage, especially where there are children involved, and especially if one partner refuses to acknowledge the problem. But substance use doesn't end every marriage, and it doesn't have to end yours either. You might just need to take a different approach together, as a whole family.
Are substances really to blame?
Sometimes, drinking or using drugs will turn a person into their polar opposite. We've all seen examples of this: a laid-back guy starts fights when he drinks, or an insecure woman is suddenly outgoing and confident after she takes a pill. But in most cases, the substances aren't actually changing a personality; they're just stripping away layers to reveal feelings and opinions that are usually kept quiet. Spouses usually think they know each other better than anyone else, so when substances start to "change" one of them, it strains the marriage by causing alienation, confusion and frustration. This can be truly confusing and also scary time for their children, who are trying to cope with their "new parent". It can be a lot to handle.
If your husband or wife is using substances more frequently and he or she is also growing emotionally distant or getting argumentative, you might point a finger at the substances and get angry when they refuse to stop using them. Instead, look a little deeper. Did your spouse start drinking excessively in order to "numb" themselves or ignore a bigger problem? Are they making jealous comments while they're under the influence, but never otherwise? Are they being physically threatening to you or your children? It's likely that your problems didn't start -- and won't end -- with substance use alone.
Drinking and drugs can make your family's problems worse, but a strained marriage can lead to substance use too, so don't expect sobriety to fix everything. The only way to save your marriage and reduce your (or your partner's) substance use is to address problems and feelings instead of hiding from them. This also sets a great example for your children.
Why she can't stop? Why he doesn't get help?
Our society has made a lot of progress, but as long as we equate femininity with weakness and masculinity with toughness, men will suffer in silence instead of seeking help. It starts in the playground, where we learn not to cry over skinned knees or bullies, and it gets re-enforced every time a woman is stereotyped for expressing her emotions. Men learn, again and again, that they're supposed to keep their feelings to themselves. This "example" we set for our children can be truly devastating in teaching what relationships should be like.
Many "drug rehab" programs focus on the powerlessness that substance users feel, and rely on outside forces to regain that power. This narrative scares many away, because in general people don't want to admit they're dependent on anything, and they certainly don't want to become dependent by asking for help. Luckily, this isn't necessary. When you're honest with your spouse and with an open-minded counselor, expressing yourself isn't shameful or weak. In fact, I always argue that it's exactly the opposite: that when a parent takes accountability for his/her mistakes and works hard to make better choices, he/she is showing enormous strength and power. That can be truly life changing for the family and the children.
If your spouse won't stop using substances, don't assume he/she has given up on your marriage or your family; he or she might just need help but is scared to ask for it. And if you're the person with a substance problem, don't try to handle it yourself. The strongest marriages and families have one thing in common: the freedom to tackle problems head-on and overcome them. Don't let substances take that away from you, your spouse and your children.