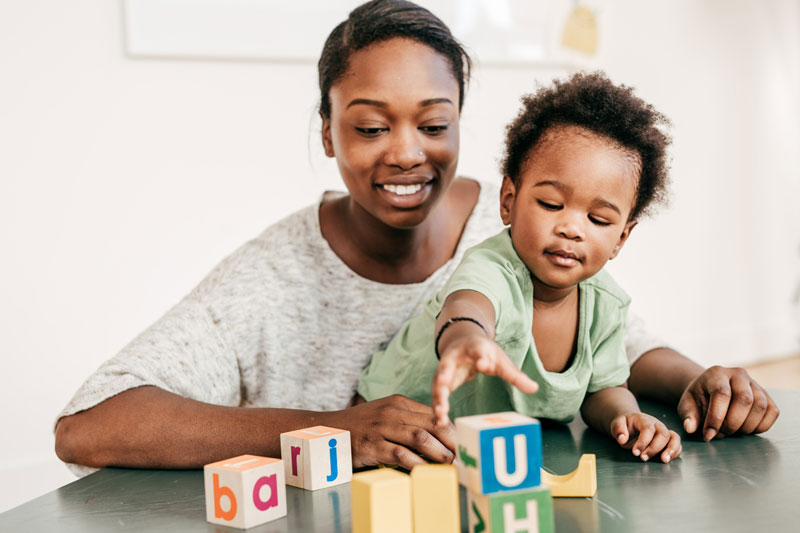 For many parents, few things are more stressful than choosing the perfect babysitter. While you know the best hands are your own, you can't be with your children 24/7. With the recent stories of abuse in daycare centers across the country, hiring a babysitter you can trust may be a good alternative. A good babysitter is someone who will take on your role when you're away. A babysitter will wipe tears, diffuse fights, and maybe even whip up a batch or two of cookies.
Thankfully, there are steps you can take to make hiring a good babysitter easier. Know where to look for a babysitter – and what to ask in an interview.
References Reign Supreme
References and background continue to be the most important part of hiring any sitter. Some caregiving websites have background checks you can pay for, or you can find another background check service on your own. When speaking to references, keep a few questions in mind: What ages are the children? Are they similar to yours? What were the babysitter's daily duties? Is he or she equipped to handle the current job? In general, the more familiar they are with your specific situation, the smoother the transition – for everyone involved.
Ask Family-Specific Questions
We all ask the same boilerplate questions – age, experience, availability, etc. – but we all also have unique needs. What are yours? For some, it's a clean driving record to assist with school pickups and drops-offs. For other parents, it's the ability to cook a meal sometimes when they're running behind. Choose the babysitter who seems like the best fit for your family, based on your particular needs.
Play to Their Strengths
Our children all have strengths and struggles. Some have no problems with math, but spelling is a chore. Others may want to be good swimmers, but need to practice more often. Don't be afraid to hire a babysitter who does double duty. For example, hiring an English major may help your child get through those spelling lists, while a lifeguard may help your child perfect his or her backstroke. Ask your babysitting prospects about their particular strengths and interests to find the perfect fit.
Find a Matching Philosophy
Ask your prospective babysitter questions to ensure he or she aligns with your parenting philosophy. Some examples:
How do you react when toddlers throw temper tantrums?
How do you discipline?
What is your approach to offering comfort?
How do you react when children cry?
What was your most difficult babysitting moment, and how did you handle it?
The answers to these questions will help you decide if the new babysitter will fit in with your family.
Do a Trial Run
You may think you've found the perfect candidate, but you never know until you've had them kid-tested and approved. A good babysitter won't balk at the prospect of a trial run. Pick a day where you can spend an hour with the babysitter and your children, then leave for an hour and let the kids spend some time with him or her. If your kids connect in the same way you do, chances are you have a good one on your hands.
Trust Your Instincts
You might find a seemingly perfect candidate with all the right experience, education, and qualifications. But if your gut sense says that person isn't the one, don't fight it. You're the only one who knows the perfect match for your family.
If you have multiple desirable candidates, ask your second and third choices if they'd still like to babysit sometimes. Chances are, your first choice won't be available all the time.
Hiring a new babysitter to watch your children is a daunting prospect, to say the least. With a prepared list of questions and a cautious approach, you'll find someone the whole family will love.