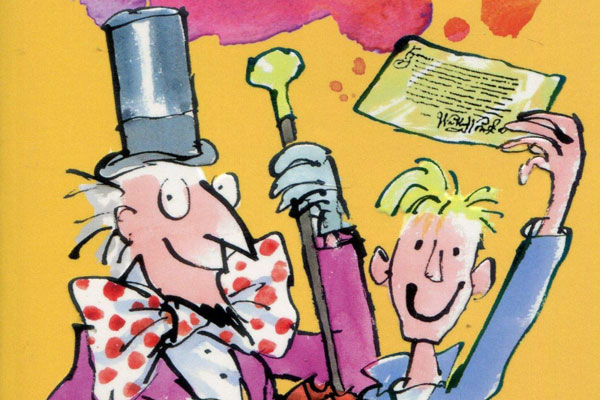 A book is a universal way to learn the world. Some prefer fiction, while others choose scientific publications. Children are unique readers, as their worldview, critical thinking skills, and imagination are best developed through simple stories that have a deep meaning, often showing the specifics of relationships between people. Charlie and the Chocolate Factory, The Little Prince and other masterpieces of literature are excellent works that teach children to evaluate life objectively, sincerely love and make strong friendships.
Charlie and the Chocolate Factory is a famous story written by Roald Dahl, which does not lose its relevance in modern times. The plot of the book tells about a boy Charlie from a low-income family who wins a lucky ticket for an excursion to a giant chocolate factory. A few more children and their parents have a similar chance. Which of us did not want to visit a place that produces a favorite sweetness? However, each of the factory guests, except for Charlie, had personal vices that forced each of the children to leave the factory. The eccentric factory owner, Willy Wonka, presented Charlie the chocolate kingdom because of the psychological similarities and good traits of the boy. This story teaches one to always think about the well-being of other people, respect the moral principles and rules of someone else's territory. Besides, the storyline of the Charlie family makes it clear that it is relatives who are the closest people of any person and that love and sincerity between them are more important than material wealth.
Fruitloops and Dipsticks by Ulf Stark discusses the issue of gender identification, covered in a simple and understandable language. It is no secret that every student is experiencing many personal and school problems, right? The main character of the book, the schoolgirl Simone, is going through difficult times due to moving to another district, a new love affair of her mother and a different school. The problem is that Simone looks more like a boy, which is why the issues of girls at school grow exponentially. The difficulties of adaptation in a new school could be less severe if Simone entrusted school tasks to reliable services, for example, WritingCheap. However, the problem of social assimilation, difficulties in perceiving new material, lack of time, and personal problems make Simone rethink life on her own, learn to love, and make friends. It is these feelings that begin to be relevant for children at the age of 12, and Fruitloops and Dipsticks is a proper book for teenagers who are faced with the first problems of adults.
The Little Prince by Antoine de Saint-Exupéry is a legendary fairy tale that tells about the vices of modern society through the prism of children's naivety, bright colors, and vivid images. The main character of the work and storyteller dreamed of being an artist but became a pilot because of social pressure. A plane crash in the desert brought the main character with a little prince who lives on a tiny planet and takes care of it on his own. One needs to think: who else in childhood wanted to become an astronaut, but had to listen to other people and abandon the dream? Between routine activities, this character visits different planets and gets acquainted with bizarre, cruel, and strange people who expand the horizons of the little prince. The moral of this tale is that people should listen to their inner voice, do what they really like, and follow a dream. What may seem strange and wrong to society can be a vocation and a source of inspiration and moral strength for a person.
The Adventures of Tom Sawyer by Mark Twain is considered a masterpiece of children's literature. Tom Sawyer and Huckleberry Finn are regular Missouri boys who are always adventurous. Among the events in their lives, it is worth noting the desire to become pirates, watching the murder and saving the life of the suspect, getting lost in the cave and unexpected finding of the treasure. This book is a symbol of youthful romanticism, first love, boundless freedom, and unforgettable adventures that excite the minds of children around the world. On the other hand, The Adventures of Tom Sawyer can help both children and adults look differently at the jokes of children because this is the only time in life when it does not lead to severe consequences.
Books for children are distinguished by a variety of images, the prevalence of young characters, vivid descriptions of nature, and a deep applied sense that will help readers realize life. Undoubtedly, each of the presented books is primarily an exciting story, but they teach children to be friends, love, dream and accept themselves, which is undoubtedly essential for adulthood. Understanding the processes in the surrounding world, the specifics of relations between people, the difference between good and evil, and the value of intangible things contribute to the development of a full-fledged society that can live in peace and kindness.