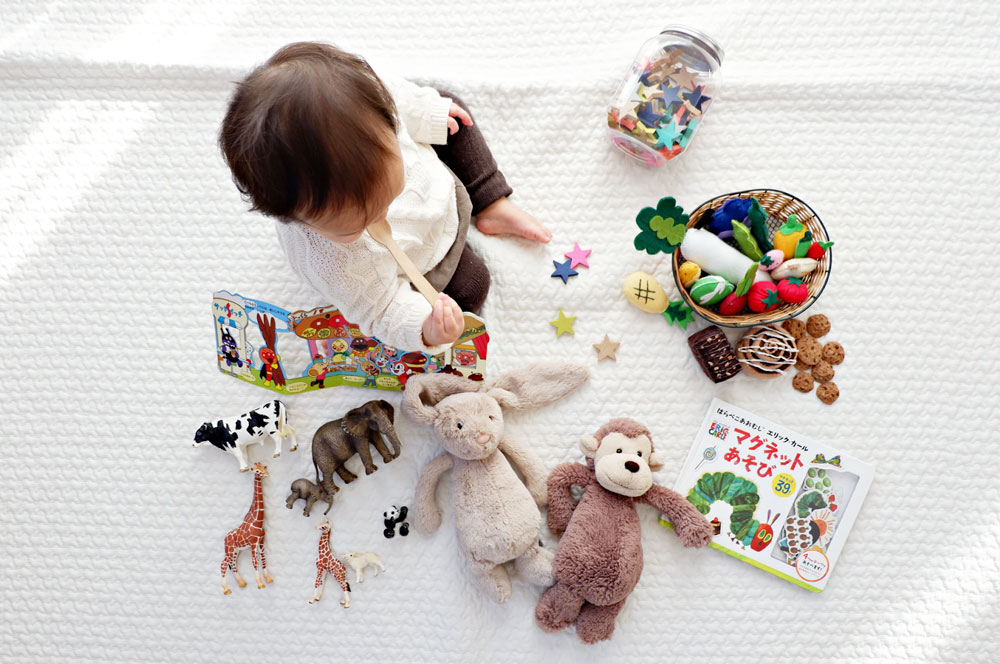 As parents, we all understand the need for a child-friendly home – a safe and secure place that will offer them the necessary protection while being a joyful and amusing environment for optimum growth and learning. Having children in your home will definitely change your decor decisions in many ways, but it does not mean that you have to give up your personal style or get rid of your fancy furniture in order to make things safer.
In fact, all it takes is some basic tips and tricks to transform your home from an ordinary one into one that is child-friendly while still being perfectly functional and aesthetically pleasing. 
For everyone looking to make the perfect home living environment for their kids, here is how to design a child-friendly home.
Hide Away Dangerous Things
The younger your children are, the more you will have to keep an eye on them – and your first step in creating a child-friendly home is to take a careful look at your home from a safety point of view. In particular, be on the lookout for things that can be potentially dangerous or hazardous to them, and try to eliminate these risks from their eye level or anywhere that little fingers can get to. 
Places in the home like the bathrooms or the kitchen should be your main concern when it comes to hazards as there are various sharp things and potentially dangerous substances and chemicals, so try to implement as many locks and other safety features as possible. Also make sure anything potentially dangerous to your children such as guns, scissors, or knives are locked away securely.
Make Plugs, Sockets, and Choking Hazards Inaccessible
Plugs and switches are also an attraction to children, so make sure to invest in high-quality plugs with modern designs that can prohibit a child's fingers, or fit your old sockets with child guards. You can also rearrange your furniture so that your children can't get access to the sockets. Small objects are potential choking hazards – so keep them away from your child's reach, and leave only their toys out. Keep your important documents safe by storing them in drawers with locks so that your children can not rip them up. 
The Right Furniture
Having children does not mean that you have to replace all of your furniture with colorful plastic tables and chairs. It is entirely possible to invest in furniture that is aesthetically pleasing whilst also being suitable for creating a child-friendly home. One option is to buy French furniture online as it is known to be safer for children. Lots of French furniture has scalloped or rounded edges so it will protect your little ones' heads and look great at the same time.
It is also a great idea to opt for furniture with integrated storage. This will enable you to easily clean up all your children's toys and other items at the end of the day and keep your home looking neat and tidy. 
Creative Elements
Children can turn anything into a fun game, so it is ideal to inspire and encourage them to thrive by adding creative touches to your home. Something like a DIY chalkboard is a great place to start, as it will encourage your children to flex their creative muscles while also contributing to the overall decor of the home.
From there, play around with removable decals to brighten things up, and as your kid age, all you will have to do is remove and replace them with something else that will reflect their preferences. When your kids become older, they will want to decorate their own rooms with posters and other decorations so encourage them to create a unique, personalized space. Chill-out zones to relax and unwind after a long day at school will also be really appreciated by your children – so get creative with bookshelves, multicolored lamps, and pillows for the best results.
When designing a child-friendly home, keeping your children in mind means that you have to take into consideration the fact that some of the space in your house will need to be a little different. From being mindful of safety and moving dangerous things out of your children's' reach, to adding the fun and entertaining elements that the kids will love, it is entirely possible for parents to create a safe space without having to compromise on design or style. Follow this guide to create a home that is both sophisticated and child-friendly.