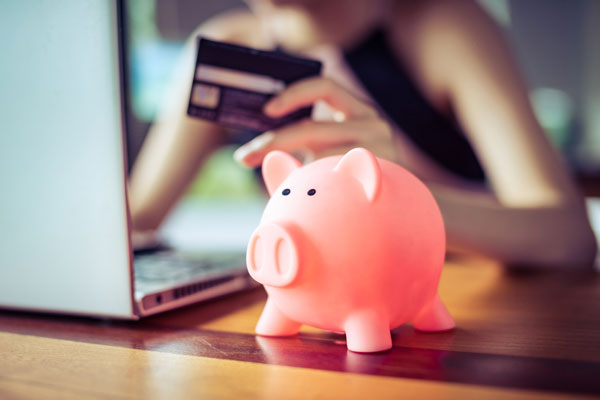 Parenting is a fun and challenging experience at the same time. While it's very rewarding to raise a family and see your children grow, family life itself is not always financially rewarding. Why? You need to buy items that your family needs, like shelter, household appliances, food, clothing, toys, and medicine. This is why parents are forced to work together or do double jobs just to make ends meet.
In this post, you'll learn how to save money when buying items for your family's needs and wants. In that way, you can smartly budget your money, enjoy the fruits of your labor, and save for the future.
Plan Your Shopping
If you're single, it's okay to splurge and buy anything you want because you only spend your money on yourself. However, when you already have a family and kids to raise, it's crucial to plan your shopping. You can't just open your laptop or grab your smartphone whenever you want to shop online. While it's convenient to shop online, it's also easy to spend money, and you may just end up empty-handed before the next payday.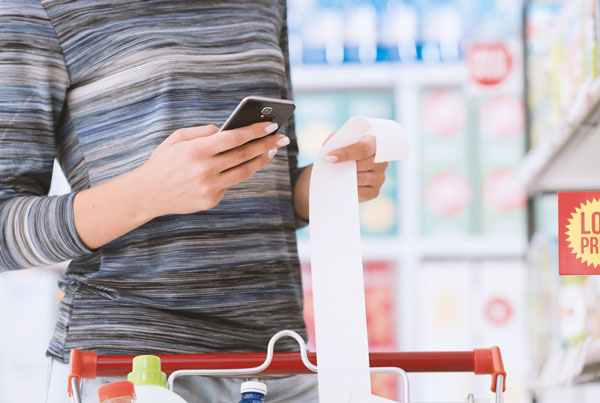 Here are some things you need to do when planning your shopping:
Create a shopping list and stick to it.
Keep all the receipts for regular items you buy or those high-value items you want to buy again in the future so you can always go back and compare current prices.
Keep voucher coupons or discount coupons you see from magazines, newspapers, even given in the store or subscriptions via snail mail.
Visit databases for promo codes like GoPromoCodes to find the latest top favorite brands they have to offer.
Wait for the Right Time to Buy
Every parent should teach a child the important value of delayed gratification or patience. If you want your children to follow your advice, you should be a good role model by waiting for the best time to shop or spend your money in buying things online or in physical stores.
While it's tempting to bulk-buy when there's a sale, most especially during the holiday season, you have to think of the level of importance of every item you buy. Is it a regular need? Toiletries, baby diapers, and school supplies are always needed, so it's okay to buy bulk items any time. However, those with expiration dates, like cosmetic products and perishable goods, should be purchased on a scheduled basis.
Take Advantage of Promo Codes
Promo codes or discount codes may appear, giving you only a small discount. But whether the discount is only 5 to 10 percent, you can save a lot of money if you use promo codes in almost all your purchases.
For instance, GoPromoCodes.com offers a wide array of discount codes from different brands so you can save at over the 7,000 sites it has coupons for. It means that you don't have to go from one site to another just to get discount codes from manufacturers since you can access all promo codes in just one site conveniently and quickly.
Look For the Farthest Expiration Date
When shopping for canned goods, medicines, dairy products, beauty products, and other items with an expiration date, always choose ones with the farthest expiration date. By doing so, you avoid wasting money on easy or soon-to-expire items. It means that you have a longer time to consume them. Of course, food items should be consumed as soon as possible because prolonging it may pose a risk to your health and that of your family.
Set a Spending Limit
Credit and debit cards have a spending limit, and you can set it on your online banking account dashboard in the 'Account Settings' section. In that way, your credit won't allow you to make further purchases if you already reached a certain amount. It's a great way to control yourself from impulsive buying.
Know Your Priorities
Parents make decisions for the family almost every day, from the color of the clothes your children will wear for the day, a menu for the day, to scheduling your next family vacation. Also, you make big decisions such as whether you need to get insurance for the car, which educational plan to get for your children, or if you need to get a new home.
That's why it's important to know your priorities. Buying items for your family is just one aspect you need to be well-knowledgeable about and skilled. While it's easy to shop and checkout or spend money, earning it entails your time, talent, and effort. Thus, it's essential to know your priorities by buying important items first before buying your 'wants' like a new dress, toy, or gadget.
Here's a sample list of household priorities in order of importance:
Food
Paying for bills like water, electricity, internet, and phone
Emergency budget for medicines and hospitalization, and repairs and replacements, like buying new kitchen appliances
Toiletries
School supplies and equipment, and budget for assignments and projects
Clothes and shoes
Toys and other entertainment items
Buy Reusable Items
It's cheap and convenient to buy disposable items such as paper towels. But they are costly over time. So it's a good idea to buy reusable items, like kitchen towels that can last for years by washing them regularly.
Cloth diapers are also available and are a better alternative to disposable diapers. Using cloth diapers for your little one is also environment-friendly. You will save a lot of money by buying reusable items. Compare how much savings you can get when buying disposable items and you'll be surprised at the result. Be a smart shopper by thinking outside the box. You don't need everything to be disposable. Besides, people have survived in the past without using disposable items.
Conclusion
When it comes to buying items for your family, it's important to plan carefully by creating a list of the things you need to buy. Prioritize your needs over things that you can delay buying. Know the best time to shop, set a spending limit, and use promo codes to save money and buy more items that you regularly need. In that way, shopping is more fun and fulfilling for you and your family.