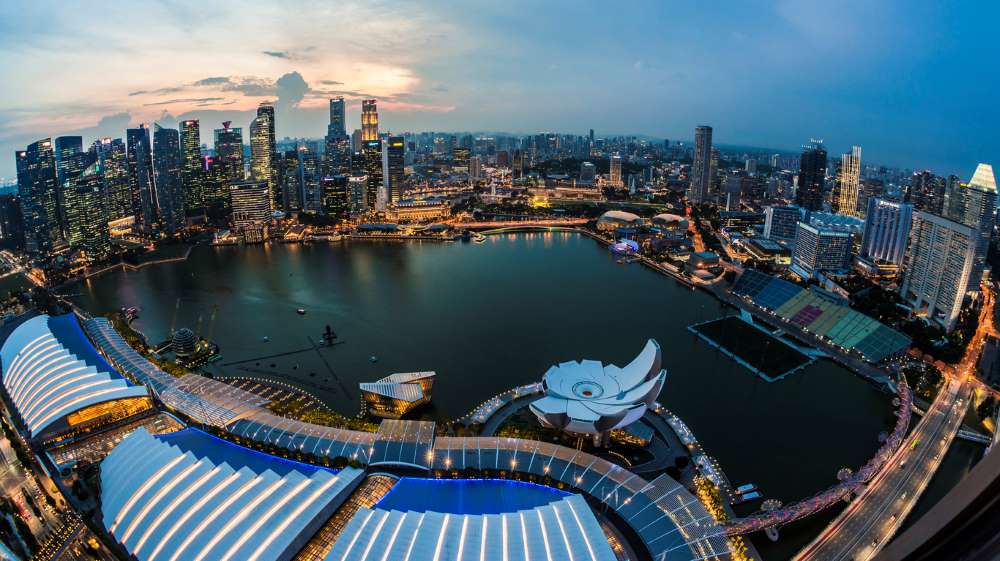 Singapore is the nation that always lands a consistent spot in the top countries with the best qualities of living. Its pristine streets, safe environment, the responsible government, and a steadily rising economy are just a few of the many reasons many individuals aspire to live in this small country. 
This multi-racial city-state is Asia's business headquarters. It is also recognized as the continent's best living environment whether you plan to work or retreat, Singapore is the place for you. However, a land of peace and order that may bring many benefits for its citizens also has some drawbacks for aspiring residents. 
What Is Permanent Residency?
Foreign individuals who fly to Singapore in hopes of living as a citizen apply for permanent residency (PR) often. This status provides foreigners with similar benefits to Singapore's citizenship. They will be given access to personal tax reliefs and subsidies, public housing, quality education, and healthcare services.
Permanent residents get to enjoy the benefits of highly subsidized government projects like quality education and healthcare services. However, applying for a permanent resident status is not as easy as many people think. There are three ways for nonnative personnel to gain Singapore permanent residence.
Professional, Technical Personnel and Skilled Workers scheme (PTS scheme)

Global Investor Program scheme (GIP Scheme)

Foreign Artistic Talent scheme (ForArts)
Nonetheless, each scheme has its specific requirements, documents, and ideals to achieve a successful application. You can choose a particular system based on your credentials and status.
PR applications are lengthy procedures that may take a few months to a few years, depending on your situation, occupation, and current status in the country. But some agencies like Dream Immigration SG help you apply to become a permanent resident. In this way, you get to pursue your immigration plans with fewer troubles.
Am I Eligible To Apply?
The PTS and GIP Scheme follows a set of eligibility criteria to allow foreigners to apply as permanent residents in the country. If you fit in any of the following situations, you can apply under the PTS and GIP Scheme.
Singaporean or Singapore PR spouse

Singaporean spouse with unmarried children below 21 years old

Have Singaporean immediate family members

Employment Pass VISA or S-Pass holders

A student pursuing education in a Singapore institution

Foreign business entrepreneurs who invest a minimum of 2.5 million in the Global Investor Programme (GIP) fund
Once you have determined your eligibility for application, you must be aware that processing takes at least four to six months or longer for other applicants. PR application is not a hasty procedure but undergoes multiple revisions, substantial legal documentation, and paperwork quantities.
What Is The Most Popular Scheme?
We have mentioned that you can apply under three particular strategies by the government, GIP, and ForArts. The most popular scheme between these three is the Professional, Technical Personnel and Skilled Workers (PTS) scheme. This ideal approach is used amongst employment pass, s-pass, entrepreneur pass, or personal employment pass holders. Statistics claim that 95% of professionals obtain their permanent resident status through this scheme.
What Can I Do For A Successful Application?
Under the PTS scheme, essential qualities that will help you get through the application process are skills, educational qualifications, professional and financial backgrounds. Your occupation, skill-set, and work value are factors that can determine the results in securing a PR in Singapore. For example, an applicant who belongs to a large industry valuable to the economy may have a higher chance of securing a Singapore PR. However, an applicant whose skill-set does not meet standard qualifications for a particular company might not make it through the application. 
Other positive attributes that may put you on the list of possible candidates are age (must be under 50 years old), qualifications from reputable institutions, family ties, and local community contribution. Volunteer work is a great way to improve your application papers since you are contributing to the local community. 
Also, be sure to gather a few months of work experience before applying for residency. Applicants who have at least a twelve-month working background prior to the application may have increased chances of succeeding. This shows that you are dedicated to their nation even without PR benefits.
Naturally, applying for residency in a country with a high-security detail is not an easy operation. But, it is not entirely impossible either. There is no instant road to obtain permanent residency. It is a lengthy procedure with multiple requirements. But there are a lot of ways to get through the process and achieve a successful application.