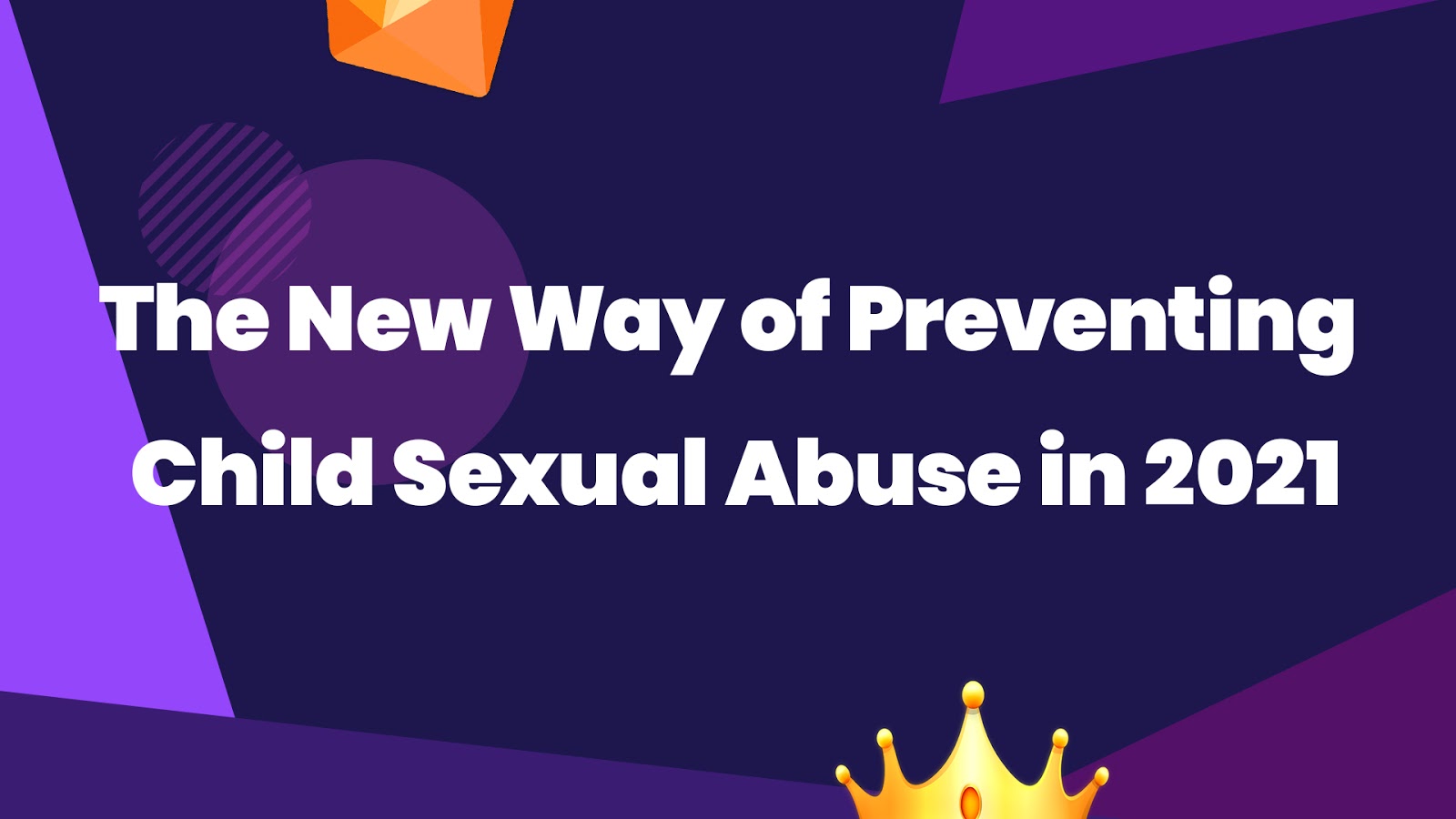 Sexual abuse perpetrated against anyone is one of the worst psychological traumas of all, and it is especially horrendous when committed against an innocent child. 
According to the United Nations Children's Fund (UNICEF), one in two children aged 2-17 experiences some form of violence every year and 1 in 4 women report they were a victim of sexual abuse as a child. 
Preventing child sexual abuse is one of the most pressing topics on the agenda. Nevertheless, so far, it has not been possible to eradicate the problem of child sexual abuse. Existing methods often wait until after a child has been molested and the scale of the catastrophe is only growing. 
Сhild Sexual Abuse is a Global Epidemic
Child sexual abuse is a global epidemic that leaves its victims with serious lifelong problems. Depending on the country and the research method used, the estimates widely vary.
Nevertheless, international studies of the World Health Organization (WHO) show that 1 in 5 women and 1 in 13 men have experienced sexual abuse as a child. 
The consequences are devastating. Extreme stress can impair the development of the nervous and immune systems. And, people who were abused as children are at increased risk of behavioral, physical, and mental health problems, that include: 
depression

smoking / vaping

anorexia / obesity

unplanned pregnancy

high-risk sexual behavior

harmful abuse of alcohol and drugs.
As a result of these behavioral and mental health consequences, mistreatment can lead to the development of heart disease, cancer, suicidal tendencies, and sexually transmitted diseases or infections. 
This is why preventing child sexual abuse is a priority for TheVirtueNinjaGame.com.
Why Popular Child Sexual Abuse Prevention Measures Do Not Meet Expectations.
Over the years, the issue of child sexual abuse has received increased global attention. Many international organizations have made tremendous efforts to prevent child sexual abuse. 
For example, UNICEF's international organization response, within the framework of the Sustainable Development Goals, includes an international agreement with targets to end child sexual abuse and violence against children by 2030. In addition, they have planned an inter-agency package of 7 evidence-based child sexual abuse prevention strategies, known as INSPIRE2, and a global partnership to end violence against children. 
VirtueNinja empowers parents to do perform their innate parental duty to protect and guard children from sexual abuse, and how to communicate if it does happen. 
Please do not make the mistake of thinking this cannot happen to your child. While we hope it never happens to any child, child sexual abuse and violence are much more widespread than you might think. Over 80,000 cases of child sexual abuse are reported in the US alone each year, but the number of unreported cases is much higher because children are afraid to talk about it. 
These alarming figures suggest that parents should actively teach their children how to avoid potentially dangerous situations that may lead to child sexual abuse and how to act if they are threatened with sexual violence.  
No child is psychologically prepared for repeated abuse. Therefore, children often try to hide sexual abuse or violence from others and feel guilty about it because they are afraid of upsetting people. And sadly sometimes, it is the mother and father who are the perpetrators.  
That is why TheVirtueNinjaGame.com donates an electronic device with the VirtueNinja app already downloaded to teach indigent children how to protect themselves as well. 
Child psychologists advise establishing a relationship with a child that is based on trust in all matters concerning sex from the very beginning. Then they will react to parental warnings about child sexual abuse of children with more understanding, and not with feelings of guilt or fear. 
People should try to make it clear to children that their body belongs to them and no one else. 
It is better to explain to the child that they don't have to hug or kiss someone if they don't want to. This approach is more effective than intimidating threats and warnings, but even this can be made easier with the help of advanced technology. It is scientifically proven that children absorb information much better through play. 
Child Sexual Abuse Prevention with a Game is The Trend of 2021
 In addition to teaching children the importance of protecting their personal space, TheVirtueNinjaGame.com aims to teach children how to achieve long-term goals. 
At the beginning of the game, the player chooses which goal they want to achieve. Like the goal of going to college or becoming an entrepreneur. 
Next, the player selects their avatar. And, each time they find themselves in such situations, the players are given several options for solving that problem. To successfully get out of the conflict, the player must first defeat the voices of fear and doubt in their head. The voices of fear and doubt manifest as monsters in the game. 
Monsters represent fear, uncertainty, despair, and other emotions that children may find difficult to navigate. 
Successfully defeating their doubts is shown once the player has successfully beaten the monsters. 
Every level the player wins, they collect all gems of various virtues. Virtues such as purposeful and focused. Virtues that will help the player reach their ultimate real-life goals.
Throughout the game, the player will have to deal with a whole range of difficult situations concerning bullying, violence, uncomfortable touching, etc. The game shows the player how to behave in such situations and provides insight into how to comfortably interact in the world.
How to start
TheVirtueNinjaGame.com has made teaching your child to recognize, protect, and resist sexual abuse very simple. 
1. Go to TheVirtueNinjaGame.com or you can go directly to the Google Play Store or App Store. 
2. Purchase and download The Virtue Ninja Game.
3. Launch The Virtue Ninja Game on your mobile device.
4. Explain to your child how to play:
First, choose a long-term goal: entrepreneurship, buying a house, or graduating from college.

Then, choose their avatar.

As the game progresses, the player will get into common unpleasant situations.

The Virtue Ninja must defeat their monsters of fear and doubt to successfully overcome those unpleasant situations.

Once The Virtue Ninja has defeated all those monsters, the player receives gems that represent various real-life virtues necessary to achieve their real-life goals.
5. One of the best things about TheVirtueNinjaGame.com it doesn't contain any sneaky advertisements. So, you can trust your children to play the game uninterrupted.