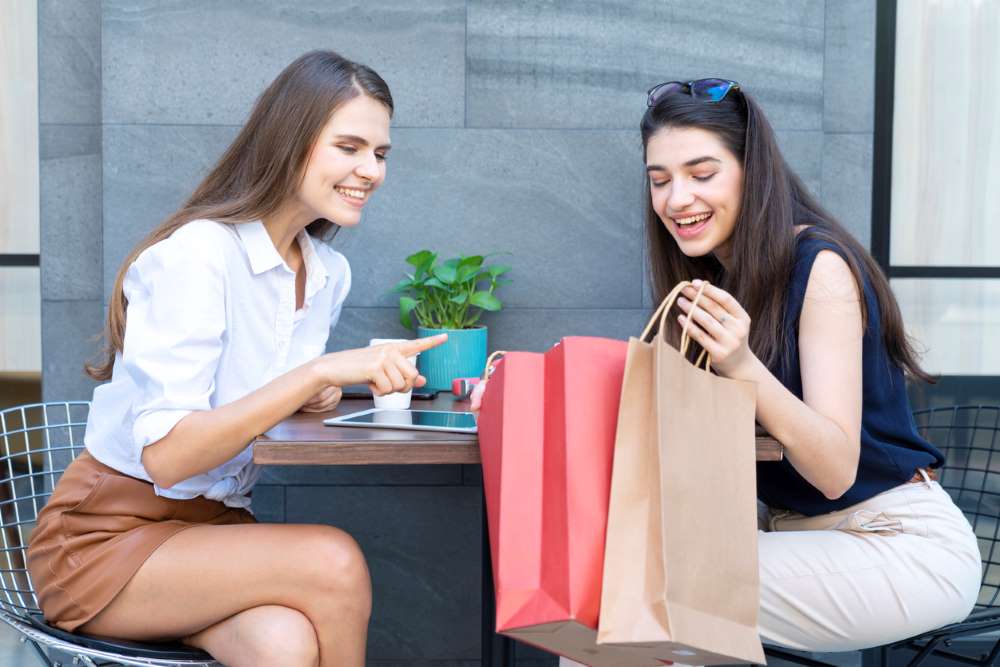 Moms are like superheroes — they juggle countless responsibilities and rarely ask for help. Yet, that's why it's so important for moms to support other moms — because everyone could use a helping hand. If you think about it, there were probably plenty of times you wished someone could pitch in — or at least hand you a coffee.
If you want to help, but aren't sure how to start, here are six practical ideas.
1. Give Gifts
If you are looking to support a new mom, take a peek at her baby registry and check if any items are still available. This is a perfect way to show your support while ensuring the gift is practical and necessary. New parents will have enough things to save for, so why not take one thing off their list?
If you're shopping for a mom who's past the first child stage, spend some time listening to her needs. Has she mentioned how she'd like new slippers or some time to herself? A gift certificate to the spa could be the answer. A shy or proud mamma may feel strange accepting gifts if it's not her birthday, so consider leaving it in her mailbox or celebrating an unusual holiday like the Festival of Sleep Day.
2. Cook Thoughtful Meals
Home-cooked meals are lovely, especially the ones someone else made with you in mind. Mothers are busy, so taking time away from cooking can be a nice change of pace. Consider making a few healthy meals for the special mom in your life. To keep things simple, decide the menu on your own, asking only about food restrictions or intolerances.
If you're cooking for the entire family, ask if the children refuse to eat specific ingredients. Kids can be picky eaters, so to make the meal genuinely relaxing for mom, you should try and accommodate everyone's preferences when possible. With the extra time on her hands, she'll be able to relax, get ahead on work and spend time with the family. Meanwhile, you'll beam with satisfaction knowing you helped support her.
3. Listen Without Offering Unsolicited Advice
When discussing thoughts, feelings and concerns, most people just want someone to listen to them — they'd ask for advice if it was what they were seeking. From one mom to another, allow her to rant and rave to her heart's content without chiming in — it will be one of the most supportive things you can do.
When allowed to speak freely and without interruption, she'll have a chance to be honest with herself. To keep the conversation flowing naturally and positively, ask questions, and allow her to think through her emotions. She'll likely come to her conclusion by merely talking things through with a friend. Remember to listen without judgment — you may choose to raise your children differently, but you both deserve respect.
4. Set Up Playdates
You have kids, and she has kids — together, that's a recipe for a playdate. This playtime will allow your children to build their cognitive development skills and socialize. Meanwhile, you can chat and relax together. By the end of the play session, everyone will feel relaxed and closer than before.
If you know the mom needs a break — offer to take the kids for an afternoon or weekend. She'll have a chance to rest and will likely be happy to pay you back in the weeks to come. Even if she decides not to, you are lending your support to someone in need. The bonus is that your kiddos will love the impromptu hang out with their friends!
5. Offer Homework and Tutoring Sessions
Parents are continually working to engage their children and build off what they learned in school. For some, that means asking questions, setting goals and staying organized. This added responsibility can feel draining at times, so to show your support, offer to host a homework and tutoring session at your house. Encourage all of the children to sit at the table together and complete their assignments.
You and the other mom can help as needed, but you may find that your kids enjoy playing teacher and helping one another. Sharing the homework and learning burden will go a long way towards building a reliable support system. Like the playdate, if the other mom needs to rest, this joint tutoring session would be the perfect opportunity.
6. Be Encouraging
Sometimes encouragement is the greatest gift of all. Even when you begin to doubt yourself, words of encouragement can make you feel less alone. It's a reminder to keep trying even when things are difficult. Self-doubt can eat away at a person, so the next time you talk with your friend, tell her how amazing she is doing.
While your at it, encourage her children as well. She'll appreciate knowing she has support from another mom and that her kids receive positive feedback when you're around.
Lend a Helping Hand
Above all, it's the thought that counts. Verbalize your support for the mom and offer to lend a helping hand — that way, she'll know you're in her corner whenever she could use the assistance. These six thoughtful ways to support one another will set the new year's tone, making it a much more positive experience. With your support, she'll have more time to spend with her family while also practicing self-care.