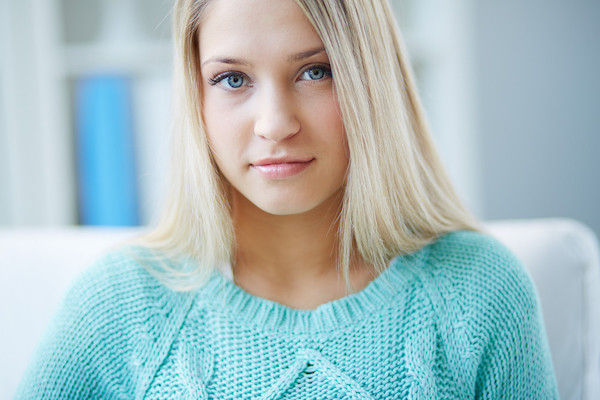 Working a part-time job as a teenager provides several valuable benefits. With these tips, help your teen find a great position that will help them learn important new skills that'll be utilized for years to come.
Why Is it Essential for Teens to Gain Work Experience?
Studies have found that teens who work part-time or summer jobs gain valuable experience that builds educational and job-related skills. Working also enhances self-esteem and independence while building communication, collaboration, and time management skills.
For most teenagers, the best aspect of a part-time job is payday. That is the primary motivator for all of us. As a teenager, earning the first paycheck is exciting. However, earning a paycheck is also an excellent opportunity to learn about overall financial management. Your teen will see how quickly money can be spent if they're not careful. A wise earner will begin to realize the importance of sound money management.
It is never too early to start building valuable financial skills such as budgeting, savings, and more. The real-world experience of a part-time job is a great way to obtain this knowledge, and this something they may not learn at home as easily. Of course, things do happen when employed that are not anticipated. For example, if your child suffers an injury while employed and he or she is under 18 years of age, the parents or guardian can institute a claim on the child's behalf for injuries sustained.
Put Together a Resume
As a parent, you can help your child put together a sound resume. In the resume header, your teen should their name, email address, and phone number. Ensure that every piece of contact information is correct. You cannot predict how a potential employer will be in contact, so they may not try again if they cannot reach your teenager. Make sure the email address sounds professional. If necessary, help your child create a new email address based on their first and last name.
The resume should also include other information about your teen. Their GPA, extracurricular activities at school, volunteer experiences, and other relevant experiences should be added. Make sure your teen has some reliable references, such as a teacher, sports coach, or an advisor from another extracurricular activity. Be sure the resume looks visually appealing and has proper formatting.
Search for Job Openings in Your Community
Before your teen starts looking for a job, help them take some time to decide what they would like to do. Then, explore job options in your community. For example, if your teen loves animals, check with the local veterinarian if they have an opening for a part-time receptionist. If your teen enjoys working with children, check with neighbors and family friends for babysitting opportunities.
Many communities have a variety of fast-food restaurants and retailers that may have openings for new employees. If your teenager enjoys reading, the local library may hire teens to shelve books. During the summer months, amusement parks and summer camps are an option as well. Remind your teen to not be discouraged if they don't hear back from an employer right away after applying. On average, it takes recruiters 42 days to fill a new position.
Utilize School Counselors for Advice and Interview Preparation
School counselors help students prepare for life beyond school walls. They assist students in identifying and developing specific strengths and interests to aid in career and lifestyle development. They can help correct flaws that can surface later in life, such as poor organizational skills or poor time management. Counselors collaborate with students to develop plans to achieve specific academic and career goals. These plans also help establish lifestyle habits that will benefit students as they approach adulthood.
If your teen needs advice and preparation for a job interview but wants help from a different adult, making an appointment with a school counselor is a great idea. They have the knowledge and skills to help your teen.
Remain Positive and Provide Helpful Guidance and Encouragement
The most important thing a parent can do when their teenager is seeking employment is to remain positive and encouraging. Parents can be coaches who provide feedback and ideas but will not be there on the job. The teenager will need to solve problems and navigate the workplace by asking questions, so the job search process is the place to begin reinforcing these skills.
Keep your teen motivated by helping them apply for a few different positions so they have options. Help them remain positive during the process. Interviews may go poorly, but that doesn't mean they can't learn from their mistakes and do better the next time, and it's your job to remind them of this!
Typical Jobs Your Teen May Be Interested in Pursuing
Free time is a wonderful thing, but a teenager with an excess of it can grow bored or get into trouble. A part-time job is a perfect outlet for spare time. If they are considering a job that will require them to deal with people, they should know that 15% of adults, or 37.5 million Americans, over the age of 18 have difficulty hearing. Being sensitive to the frailty of others will make your teen a valuable addition to any workplace, especially in positions at nursing homes and customer service jobs.
Here are some jobs that would be perfect for a teen seeking a first job.
Babysitter or dog walker for local families
Car wash attendant
Cashier at a grocery store
Cinema attendant
Dishwasher, busser, host, or waitress/waiter at a restaurant
Fast food worker
Summer camp counselor
Nursing home worker
Lawnmower or landscaper for local homes and/or businesses
Retail worker
Help your teen find a good first job that they can balance with their busy school schedule and other responsibilities. It'll be overwhelming at first, but gaining work experience will benefit your teen in the long run and prepare them for the real world.