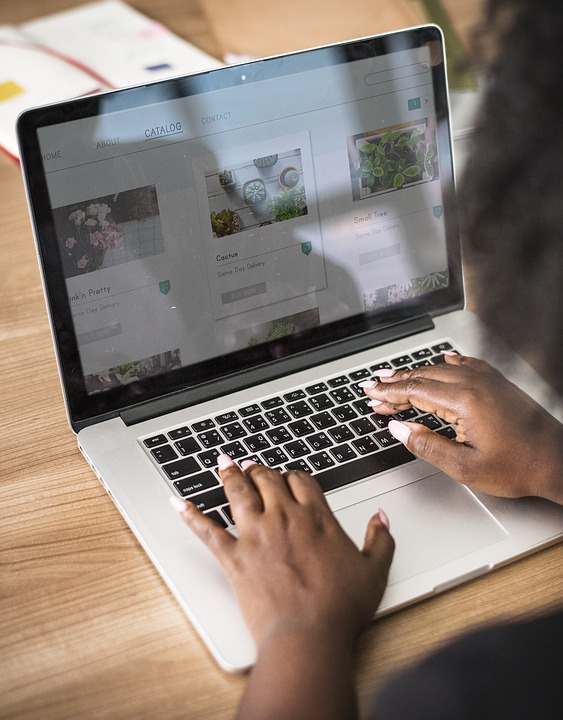 Being at home with children is an amazing opportunity for any mom to be able to spend time with them, bond with them and be there to experience all of the great milestones in their lives. But, in this day and age, it's tough for a household to survive on a single income. So, if you're a stay at home mom looking to bring home the bacon and help contribute financially to the home, there are a lot of great options out there, that you can do right from your home. 
1. Childcare Provider
You've already got your own kids at home with you, so why not add a few more into your daily fun? There is usually a fairly high demand for in-home daycare, so you shouldn't have a hard time finding kids to fill your available spots. Each state has its own laws surrounding in-home daycares, so check what the regulations are before setting anything up. It's a great way to add extra income, without changing very much of your daily routine, plus it's a great way for your children to interact with others and make friends before they start school
2. Resume Writer
Just because you're working from home doesn't mean you don't know what it takes to get a job outside of the home, and what employers will be looking for. Helping others by being a resume writer is a great way to keep your skills sharp, in case you ever find yourself ready to jump back into the workforce outside of your home.
3. Editor
There's plenty of work to be done in the field of editing, for someone who's got a keen eye for detail and a knack for the language. OX Essays and State Of Writing are always ready to take on talented editors, and when you work from home you can create your own hours around your schedule.
4. Newspaper Carrier
If you find yourself feeling cooped up indoors all day, why not get some fresh air and get paid at the same time? Newspaper delivery gives you the chance to get out walking with the kids, incorporating a little daily exercise and earning some extra income. Generally, you can get your routes done in the morning and have the rest of the day free.
5. Baker
You've got a talent in the kitchen, so why not share your delicious creations with the world and make money at the same time. Those throwing birthday parties, weddings, and other events will be looking to add baked goods and cakes to serve to their guests, and they will be willing to shell out good money for high quality products.
6. Academic Writer
There's always someone out there looking for great written content, so if you're able to produce quality written copy, you can earn a little extra income from your home computer. Read the reviews and pick a reputable company such as edusson. This is especially true if you have expertise in a specific field. Online sites are always on the lookout for people with excellent knowledge of a topic, who can also produce high quality written work.
7. Online Reviewer
If you've got no issues with dishing out honest critique, you can always find work as an online reviewer for sites like UK Writing Services Reviews You can take on as much or as little work as you'd like, and keep your editing skills sharply tuned.
8. Graphic Designer
If you've got creativity running through your veins, you may want to take on some home-based work as a graphic designer. Whether it's wedding invitations or corporate brochures, there's always a need for a skilled eye for design.
9. Tutor
There are always students looking for extra help to get them through courses they're struggling with. If you excelled at any subjects in particular, or you're an expert in a certain field, you can offer tutoring services. Of course, you will need to demonstrate a certain level of competence before being hired. You can set your own hours of work, work from an office right in your home, and take on as many students as you want to teach.
There's always an opportunity to be had, and for a stay at home mom who's looking to make extra money doing something she loves, there are plenty of opportunities out there. Find something you enjoy and can find fulfillment in, where you can also make money. There are no shortage of opportunities for stay at home moms to make money right from the comfort of their home.