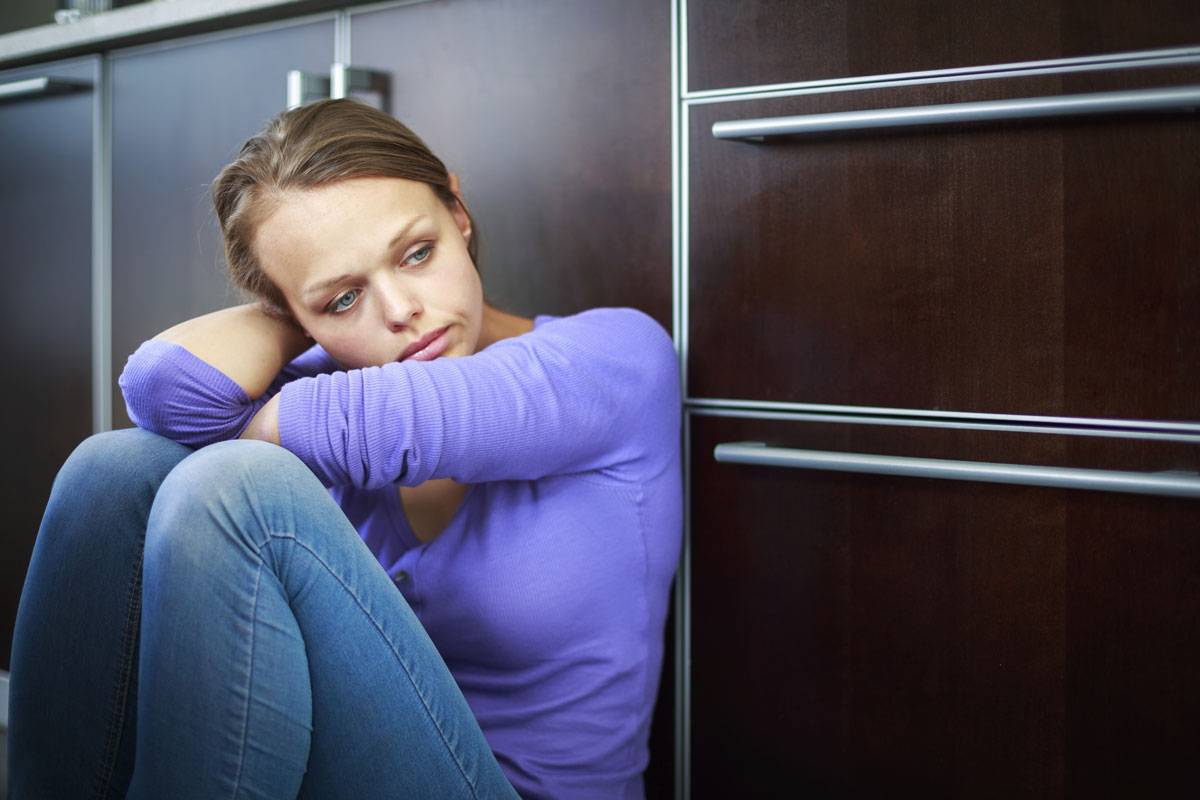 Effects of cyberbullying
Because of the breadth of the internet and technology today, bullying has taken on a completely new form, especially for children and young adults. Cyberbullies use technology as a medium to deliver harmful and hurtful words to a target. As adults and parents, it is important to be aware of your child's activity on the internet. This article not only covers information about cyberbullying, but also how to protect children who need it. 
Bullies have been around for a very long time, and I imagine they have since the dawn of man.   Yet, gone are the days when bullying were simply calling someone a hurtful name or pushing someone down at the school bus stop.  In those days, a wounded child could escape from a bully when returning home, where the bully could not reach him.  Today, children are not able to seek refuge from a bully, as technology has vastly broadened the avenues of hurting someone.  To be sure, the old adage "Sticks and stones may break my bones, but names will never hurt me" is one that is false.  The truth is that while a physical bruise from a stick or stone may last for awhile, but the emotional bruise from a hurtful word or name may last a life time.
Cyberbullying is the platform in which the 21st century bully uses to inflict pain and humiliation upon another.  Cyberbullying is the use of technology to embarrass, threaten, tease, harass, or even target another person.  With the use of online technology and social networking sites, today's bully can follow their targeted victim where ever the child may go.  Whether the child is in school, at the park, at the movie theater, or at home, whenever that bullied child has a cell phone or access to online technology, he can be bullied.  In essence, this form of bullying can be non-stop, 24 hours a day, seven days a week.  For the foster child, cyberbullying is another wound in an already damaged psyche.
Foster children in particular are easy targets for cyberbullys.  Often times, these technological thugs seek out victims who are new to a school.  As foster children often move from home to home and school to school, it is relatively simply to spot a foster child.  Placement into a new home for a foster child certainly leads to many areas of emotional anxieties and stress.  Foster parents and caseworkers recognize this, and are trained to help foster children with these issues.  Teachers and school officials are not, and often do not recognize the challenges that foster children face, including the emotional struggles they battle each day in school.  Bullies, do, though, and rush to intimidate them.  As the foster child who moves to a new school often times has difficulty making new friends, they will have few friends to defend them.
Yet, even more challenging for many foster children is the place many spend most of their time in each day; the school.  Those foster children who were taken from homes due to neglect repeatedly suffer from a number of developmental delays. These include poor language and vocabulary development, thus impairing communication skills. Antisocial behavior may result from neglect, and even poor brain development. To be sure, there are high levels of mental health problems with children under foster care.  These symptoms make them especially vulnerable to cyberbullys.  Those foster children with special needs are also targets of bullies.  Along with this, as many foster children appear to have low self esteem, due to the many emotional, physical, and psychological challenges they face,  they are often helpless to protect themselves from bullying, in whatever form it may take.  Cyberbullys also typically target those children who are less popular in school.
 Cyberbullying takes many forms.  Indeed, as today's youth as so very technologically savvy, they can use this technology as a tool to bully others.  This type of bullying can be done through emails, chat rooms, social network sites, text messages, cell phones, and even websites.  There are countless ways a child can be bullied with this type of technology, and the number of ways is increasing, just as technology continues to advance.
Cyberbullying suicide story
Ryan was a gentle and sensitive 14 year old boy when the cyberbullying began.  For a number of years, Ryan had been taunted and physically bullied by a group of students at his elementary school for his learning disability.  Ryan's father taught him how to defend himself, and the two practiced for hours each evening so Ryan could take care of himself if the bullying escalated.  Warned not to start a fight, Ryan did not, but he did defend himself one day at school.  After this, the bullying stopped, and Ryan and the bully became friends; or so Ryan thought.
Ryan enjoyed spending time on the computer, and particularly with instant messaging services and chat rooms.  What he did not tell his parents was that he was being bullied online.  At this time, Ryan was in middle school, the age where cyberbullying peaks.  One girl online pretended to like Ryan, sending him online messages regarding her affection towards him.  Yet, when he approached her at school, after developing a relationship with her online, she called him a "loser" in front of others.  Soon afterwards, she copied and pasted their private email and instant message (I.M.) conversations, sending them to others in the school in an attempt to embarrass the young boy.
Shortly afterwards, Ryan began communicating online with another young boy his age.  The two of them discussed painless ways to commit suicide, exchanging ideas which they had both found from various suicide related websites online.  When Ryan mentioned to his online pen pal that he was thinking about committing suicide himself, the pen pal responded by writing "It's about time."  A few weeks later, Ryan's older sister found him hanging in his bedroom early one morning.  The 14 year old was a victim of cyberbullying.
Cyberbullys can attack a victim through online messaging and emails.  Targeting victims they believe to be weak and insecure, these 21st century bullies forge false relationships with their intended victim, developing a perceived friendship over the course of time.  In an attempt to humiliate their victim, cyberbullys often publically disclose the victim's private email information or messages, sharing it to others they know, or broadcasting for all to see through the power of the World Wide Web, the internet.  Others may send threatening or aggressive messages online to their victim, taunting them at all hours of the day and night via I.M., social network sites, and email messages.  Still others may humiliate their victims by posting rumors about them online, as in the case of Ryan.
For many foster children, gossiping about the child in need by others through online venues has been especially hurtful.  Others have been targeted by their peers through social networking sites simply because they were in foster care.   By posting or sending cruel forms of gossip, these cyberbullys not only bring immense emotional pain to their victim, they also damager the foster child's reputation and relationship with their family members, friends, and acquaintances.   For some people, like Ryan, this act is too much to handle. 
For much more, get a copy of Keeping Foster Children Safe Online: Positive Strategies to Prevent Cyberbullying, Inappropriate Content, and Other Digital Dangers, by Dr. John DeGarmo.