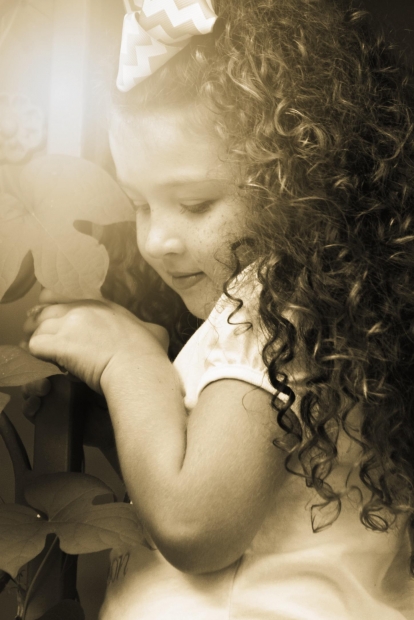 There are a lot of people who fully believe that a divorce only has negative effects on the children involved.  Contrary to this popular belief that divorce always has a negative impact on the children involved, divorce isn't always a negative thing.  Of course during almost any divorce there is going to be some confusion and adjustment for the entire family.  A divorce can be a very unpleasant, draining, and drawn out process.  However, even taking all of the negatives into account, divorce can often be the best thing for everyone involved, including the children.
If a marriage is in high conflict and creating a toxic living environment for the children, exposing them to violent actions like physical and or verbal abuse, a divorce can be a positive for the children being exposed to such behavior.  It is unhealthy for children to witness their parents showing each other a lack of respect and decency.  Children that are victims of domestic violence are more likely to grow up and engage in acts of domestic violence towards their family.   
Most divorces are not friendly, but once the everyday state of the family household is diffused by a divorce and the everyday problems have diminished, the children start to benefit as a result of not having to live in a difficult situation that had become the norm.  The children will no longer be put in the middle of their parental arguments by being told to choose sides.  They also will no longer have to listen to and possibly feel responsible for constant disagreements and quarrelling.
If parents want to do what is right for their children's overall well-being, they will try and find a way to get along, or at least pretend to get along for the sake of their children once they are separated.  When the children are no longer being exposed to continuing aggression and resentment in their everyday living environment, they will benefit greatly.  Yes, the children will most likely miss living with both of their parents at the same time, but ultimately they will be much happier and healthier if they are not having to deal with adult problems on a regular basis.     
After a divorce, if the parents of children can remain friendly or at least act in a civil manner towards one another in front of the children, their children will learn that relationships don't have to break down completely. They can be improved into something else. If they see their parents acting maturely at a difficult time they will have more respect for them and they will learn that this is the way you deal with problems in a civil way.
Child custody and child support disputes can have a negative effect on children if handled the wrong way.  When the parents of children start to make decisions based on selfish reasons is when these disputes hurt the children the most.  If both parents are able to make child custody and child support decisions based on what is best for the children, the children should not be negativly effected by these disputes. 
Children need good parenting and it may be that they have not had any since the marriage started to break down. Parents can be so focused on the problems in their marriage that good parenting can be non-existent.  Divorce can help both parents become better parents as they learn to value their time with their children more and get to re-connect with them. But whatever the case, the children will always be affected in a positive way when a parent shows that they love and care for them.  It is important that you seek advice from an experienced divorce attorney if you are considering filing for a divorce, or if you have a spouse that is filing for divorce.