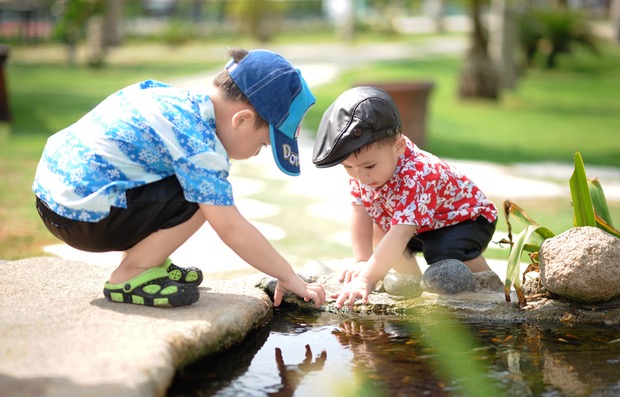 Scientific studies prove spending time outdoors is healthy and necessary for both children and their parents. Not only does Vitamin D come from natural sunlight, but it's also one of the best forms of good health for your kids. The fact that spending time outdoors with the kids distracts them from television and other electronics indoors is an added benefit. If you struggle with the idea of spending one more minute playing princesses and pirates in the yard, why not consider a more productive and educational outdoor experience the entire family can enjoy? You can spend time with your kids, get outside, and teach your kids the importance of gardening at the same time. Did we mention gardening is a wonderful exercise?
Plant a Vegetable Garden
It's true not everyone has a natural green thumb, but almost anybody can learn to garden with some time, patience, and helpful educational material. A vegetable garden is going to help your kids learn about the good food they put into their bodies, how to sustain their own garden, and how to provide for their own family one day. When you take the time to plant a vegetable garden, you're teaching your kids to take responsibility for something. Imagine how excited they'll be the first time you get to use one of your homegrown veggies in a dinner recipe. It's a perfect excuse to take your outdoor educational bonding experience into the kitchen for a few lessons on why everyone should learn to cook at least a few wonderful meals.
Plant a Flower Garden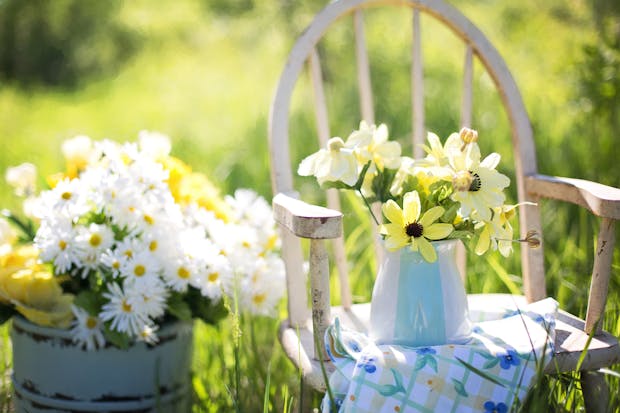 Flowers are pretty. They smell nice. They're fun to pick and use in the house. They're also capable of putting anyone in a good mood. There's no downfall to flowers. Now is the time to take your kids to the nursery to choose flower seeds. Let them pick what they like best, learn where it grows best in the yard, and how to care for it. As a family, go outside and plant your flower garden. You get bonus points if you provide the kids with a notebook they can use to track the growth of their flowers by charting the weather, how often they're watered, and that first moment they see something peeking up through the soil. You can even plant them in a cedar window box, to keep a close eye and to make your house look even more beautiful.  It's a bonding experience they will never forget, and you're all helping your curb appeal and home value.
Build a Shed
Fewer people than ever before are learning the basics of handy work around the house. With the ease of the internet and social media, most anyone can find a handyman to do things for them for only a few dollars. This means they're not doing things themselves, and no one is remembering to teach their kids the basics. Constructing a shed outside is a great way to bond with the kids and teach them the basics of handy work. They'll learn to identify tools, work with their hands, and the pleasure of seeing a project through from start to finish. It's a great way to provide the kids with a few life lessons they'll pass down to your grandchildren someday. Spending time outdoors is healthy, it's peaceful, and it's more enjoyable than other activities. Your kids need time outdoors, and they need you. Put the two together and watch how quickly all of your lives transform for the better. The years pass so quickly, and spending as much quality time with your kids as you can is more important than ever. It's also fun to get outside and try something new together. These are the moments your kids will remember most.