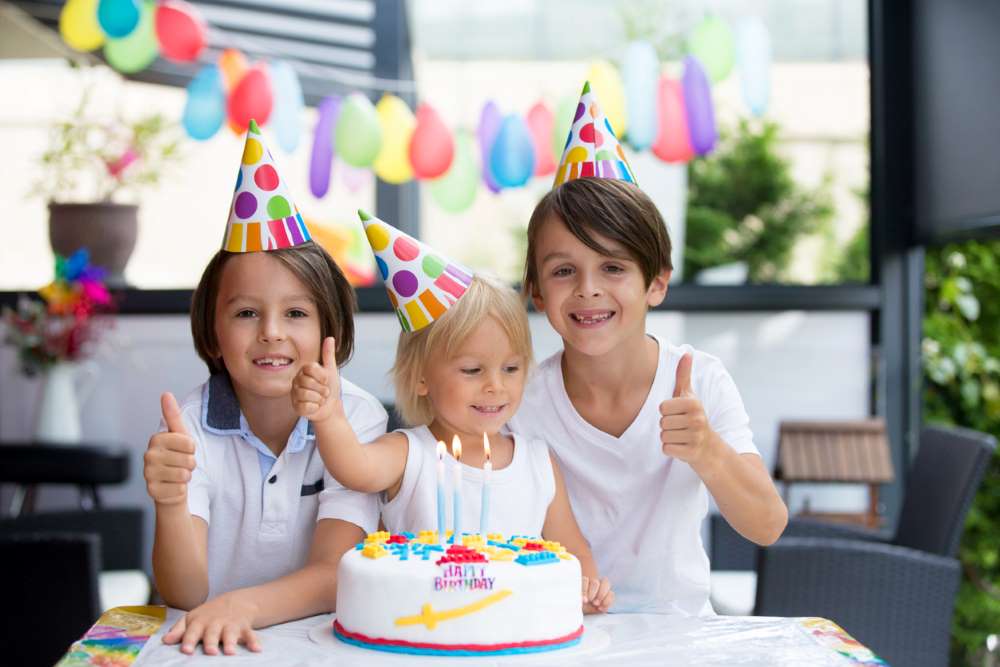 Your little one deserves (and often, demand) the best. And it's so easy for them to get bored if two birthdays are even remotely similar. To ensure your child gets the most out of a party, you need to choose an unbeatable theme. Here are a few that might be perfect, leading to a party your child and their friends will never forget.
1. Royalty
Almost every little boy and girl wants to be a handsome prince or a pretty princess. Why not make your child's dream come true for a day? To get started, picture this: a cake decorated like a castle and crowns and tiaras instead of party hats. And best of all, costumesfit for the royal court.
2. Cotton Candy
Cotton Candy has endless possibilities. It looks like clouds; it looks like tulle. And if it's green it can appear like a wild plant somewhere in the jungle. Plus, it comes in so many other colors, too.
Dress up the cake with cotton candy trimmings, buy a cotton candy maker and let the kids make their own treats.Cotton candy is a fitting theme for a sweet child on their special day.
You can also make a cotton candy-themed party extra special by featuring a balloon arch with a balloon colors that match the color of the cotton candy. For ideas, check out this gallery of balloon arches in Atlanta.
3. Unicorns
Every little girl wants a pet unicorn, right? So, craft ears and horns out of balloons, paint a unicorn on the cake, give out little unicorn figurines … and don't forget hairbands that look like the horns!
4. Vintage Diner
Kids may not be old enough to appreciate a good vintage theme, but they've probably seen something on TV that lets them know what's going on.
Deck out your house like a 50s diner. Get gumball machines, old fashioned ice creams and milkshakes and have fun. Your kids will be satisfied with all the candy, and the bright colors will make for a fun party atmosphere.
5. Camping
Kids these days don't spend enough time outdoors, so encourage them with a crafty camping party!
Rent tents for a day, go fishing for fake fish and candy in a kiddie pool and have a small bonfire to toast s'mores on. You could even be more outdoorsy and set up a nature-themed treasure huntor hire a Scout Leader to teach the kids a thing or two about survival skills.
6. Circus
Parties are great with clowns, but clowns need a circus.Consider little animal figurines, big red balloons and a bounce house that looks like a circus tent. Just don't let the kids bring the popcorn and cotton candy inside!
If you want to make it extra special, hire animals from a petting zoo to come over for the day. They may not be "circus animals", but what kid doesn't love a pony ride?
7. Jungle
A jungle-themed birthday party can be great fun and offers tons of creative party planning ideas.Here are a few to consider; Dress up as wild animals with face paint, make a maze out of fake jungle growth and hire someone to come and show off a slithery jungle snake the kids can touch and be in awe of.
8. Cupcakes
It's no secret that kids love candy – so why not bake some sweet treats with them?
Offer pink and purple frosting for girl, green and blue frosting for the boysand colors and designs in between so the kids have options. Have them decorate their cupcakes, eat way too many of themand use cupcake-themed decorations too.
9. Adventure
There's a reason so many children's books and movies are based around fantasy and adventure. Why not bring it to life? A pirate ship or castle bounce house, a treasure hunt or a mystery to solve. Depending on your child's interests, there could be a number of adventures you could set up for them to go on. Don't forget to include costumes and accessories for the little ones to fully embrace the theme during the party. They can embark on exciting quests while wearing pirate hats or royalty costumes for an immersive experience.
10. Vehicles
Some kidsare obsessed with racecars or maybe it's fighter jetsor huge ships.
Whatever the vehicle, you can have fun with it. Have a race with toy versions of their favorite vehicles. Put stop signs or boat parts on cupcakes. Have the kids dress up as their favorite type of driver — whether it's a sea captain, a pilot or even a bus driver.
11. Outer Space
Space and other planets are fascinating, and with more being discovered about space each day, the possible activities and decorations at an outer space party continues to grow.
Hang little planets from the ceiling, put on a light show with stars and asteroids, have the kids paint balloons like planets … and that's just the tip of the iceberg. (Or in this case, asteroid.)