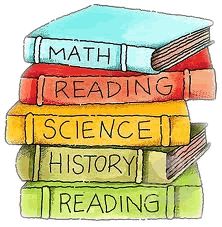 The reason I ask is the past 3 winters have been very busy for us at Second Harvest Curriculum www.usedhomeschoolbooks.com   Homeschool Families and Christian Schools are buying and selling a lot of used homeschool books this time of year.  Historically winter months are slower times.
While talking to Homeschool moms on the phone I find that researching homeschool materials, types of curriculum and places to sell used books is an ongoing process. My amazement grows as moms share with me what they have learned thru their research and from talking with other homeschool families throughout the school year.  Families sharing information about the curriculum that is working for them is a big part of the ongoing research. 
For the homeschoolers and Christian Schools that are always on the lookout for used curriculum, Second Harvest Curriculum would be helpful to you.   We receive books in daily from homeschool families and Christian Schools, so our inventory is ever changing.  Some homeschool moms tell me they check it every few days.  Other sources we use to update folks are social media, Facebook, Twitter and Pinterest. Our email updates are good ways to keep up with what is happening here.  All links to our social media and email updates are on our homepage.
Families who want to use a little new curriculum or some used find this takes a bit of time. If you have books that have been passed to you from family & friends you may need to find previous editions or out of print editions. 
Other homeschool families want to purchase curriculum new & in sets & be done!  We can help those families to when it's time for them to sell their used books.  There are those who will not be purchasers of used curriculum yet they are great suppliers of used curriculum.  The circle of life for used homeschool books continues on & on & on!
Whatever kind of homeschool shopper or seller you are, we look forward to hearing from you.  We are one of the many resources to sell and purchase books, we are grateful to be a source for those who chose to use our services.
It can always be the season to buy and sell used homeschool books!