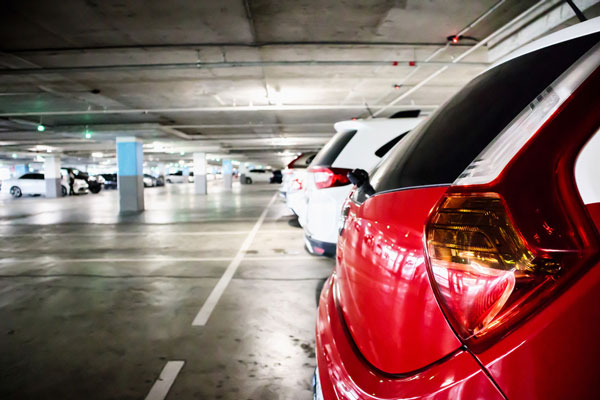 Fall is fast approaching and over 55 million kids across the U.S. are getting ready to head back to school. With 13% of those kids biking or walking to class, it's important that you're keeping a watchful eye out for pedestrians in the morning and afternoon. Afternoons are especially dangerous. According to the American Automobile Association, approximately one in four child pedestrian fatalities occur between 3PM and 7PM. To help reduce your risk of getting into a motor vehicle accident, and to keep your own kids safe in the car, consider the following AAA-recommended safety tips for this school year:
Come to a complete stop at stop signs. Studies have shown that one-third of all drivers will roll through stop signs that are in neighborhoods and school zones. This is dangerous for many different reasons. First, it puts child pedestrians at risk. Second, it puts you and the lives of your kids at risk. You never know when another vehicle or pedestrian will be coming around the corner. Always come to a complete stop at a stop sign, wait three seconds while checking carefully for children on sidewalks and in crosswalks, and then proceed to drive.
Avoid distracted driving. Distracted driving is one of the most common causes of car accidents in the U.S., and while 96% of personal injury claims are settled through negotiation, the other 4% are resolved in court. You can't control what other drivers do in their vehicles, but you can reduce your own risk of crashing by eliminating distractions in your car. Keep your cell phone away, avoid eating while driving, and wait until you're pulled over to reach for items.
Slow down in neighborhoods and school areas. Experts recommend vehicles drive at 25 mph when going through school areas and neighborhoods. Children who are struck by a vehicle going 25 mph are two-thirds less likely to be hurt than they would be if they were struck by a vehicle going 35 mph. That said, abide by the speed limits in school zones and go 25 mph or less even when there aren't designated speed limits in those areas.
Reverse carefully. It's important to remember that driving-assistance technology is specifically used for assistance. It doesn't replace checking your blind spots or being careful when you reverse. Be sure to check for kids on the sidewalk, in the driveway, and around your vehicle before you begin to reverse. Reverse slowly and keep an eye out for anyone that may unexpectedly move behind or around your car. Teach your kids to never play around, under, or in vehicles to reduce their risk of getting hurt.
It's important to drive with caution during school hours and around residential neighborhoods to reduce your risk of getting into a car accident this fall. By following the tips above, you can keep your family secure and pedestrians safe.