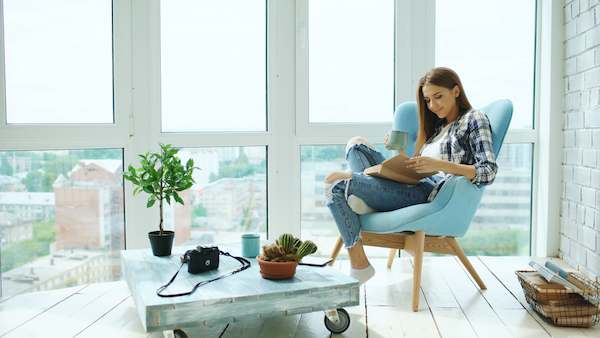 A young adult is usually excited about moving into a new apartment. They can experience a new independent life away from their parents. However, it is essential to pay attention to various areas, since apartments differ from one another. When moving to a new apartment, a young adult should ensure that their apartment includes the following essentials.
A Reliable Landlord
In the United States, 40.6% of renters are made up of people between the ages of 15-34, according to the Rental Protection Agency estimations. Therefore, relating well with a landlord can benefit a person greatly. Your child's landlord must be trustworthy and able to get to the apartment to fix things in a jiffy. Your child should be able to reach them day or night to get help if something important breaks.
Building a good relationship with a landlord has many benefits during a person's tenancy in their first apartment. The landlord usually responds to any maintenance issues raised, and they may be forgiving and understanding when it comes to late rent payments. However, you should avoid bothering a landlord with minor maintenance issues such as changing a light bulb. Being a responsible adult is part of renting your first apartment!
A Clean Bathroom
When looking for your first apartment, you should ensure that its water and drainage systems facilitate a clean environment. However, a person must ensure the bathroom remains clean all the time. This ensures that there are no bacteria that may cause health complications. Besides, a clean bathroom requires the house occupant to wipe its surfaces daily and deep clean it weekly to prevent infections and illnesses, especially for people with health issues. You should also ensure that the bathroom is fully equipped.
Fencing for a Pet
You cannot overlook the importance of fencing for a pet. Besides, there is a good reason why animal specialists recommend a person to have fencing. It's also a requirement by rescue organizations, shelters, and responsible breeders for people who intend to adopt an animal. Fortunately, there are many fencing options. Based on fencing materials, vinyl is stronger than wood. A fence provides safety and security for a pet. It protects them from dangers such as thieves, car accidents, and other animals. This gives the pet holder the peace of mind they need while they are away.
Proper Storage
When people are moving to their first-time houses, they are usually very excited. However, it's crucial to pay attention to what the apartment offers in terms of storage space in various units. Regardless of whether you have many belongings or not, you should ensure that the apartment has sufficient storage space. The following are vital areas to be checked:
Bathroom storage

Linen closets

Closet area in the bedroom

Kitchen storage
A Parking Spot
Parking is crucial when choosing an apartment, especially if you have a car. Furthermore, good parking conditions can be beneficial since other people living in the same apartment may also have cars. Averagely, United States citizens say that they spend 87 minutes daily in their cars. Therefore, the last thing a person with a car wishes to do is struggle to find a parking spot when they arrive at their home at the end of a long workday. Besides, it can also be costly to look for designated parking. Whether you have a car or not, it is crucial to find an apartment with conducive parking since you may buy one in the future.
A young adult is usually excited about moving into a new apartment. However, since there are different types of apartments in terms of design, amenities, and sizes, they should choose an apartment that satisfies their needs and conditions.