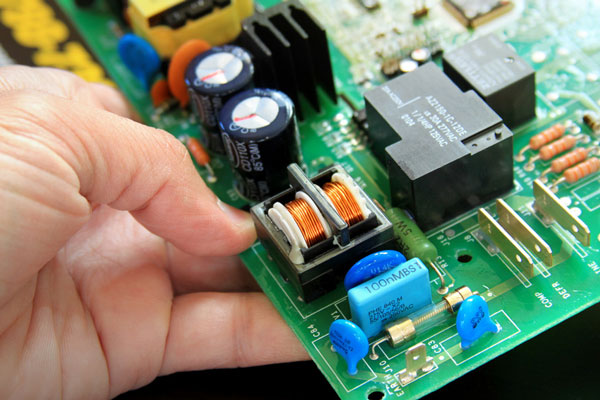 Many parents are worried about how much time our kids spend staring at screens. Just this week the World Health Organization recommend no screen time at all for children age one and younger. However, you don't need to live in terror of screens. So instead of getting scared or waging a losing battle against Youtube and video games, try helping your kids get invested in the technology behind video games. It could be your ticket to parenting stardom. Not only that, but tackling a tech project like building a PC with your kids can be an excellent learning and teaching experience.
So what do you need to know before tackling this ambitious project with your child? Keep reading to find out.
Why are you building?
Before you begin your computer construction, it's important for you and your child to determine why you're taking on this project. Does your child want the ultimate gaming computer? Are they interested in pursuing a career in technical engineering? These are crucial questions to answer. Not only will they determine your research, they'll ultimately determine what materials you need to purchase.
Pick your CPU wisely.
Did you know that printed circuit boards represent roughly 31% of the cost of any given product? Think the same way about your CPU. This is essentially determining the core of your computer. It will also direct you to the kind of motherboard you can get. So before you choose the best, most expensive CPU on the market, make sure you're thinking about other components. Remember that your PC will have many more parts.
Don't rule out unique casing options.
Of course, the inner workings of your computer are crucial in determining how it will run. But you want your computer to look cool, right? If you're looking for a material that really wows, consider carbon fiber. Not only does it look amazing, it offers roughly 10 times the strength of steel at half the weight. You can order carbon fiber PC cases online, but there are tons of other materials and styles to choose from.
Test before building!
You wouldn't put an engine in a new car without testing it first, would you? The same principle holds true for computers. Once your motherboard comes in, run a few tests. The best way to do this is to hook up some of the basic components to a monitor and a power source and see what happens. If you don't have any luck, at least you didn't build the whole computer with a dead motherboard.
Remember the bells and whistles.
Things like HDMI cables and keyboards might not seem like top-priority items when you're building a computer from scratch. But if you want to build the ultimate gaming machine, these parts are crucial. For example, USB 3.1 compatible devices can transfer information at up to 10Gb per second. You better make sure you have the right equipment to ensure there's no lag in your child's online play. Consider keyboard and mouse options, as well. Brands like Alienware and Razer have keyboards specifically designed for optimal gaming performance. Combined with a great mouse, your young gamer will be nigh unstoppable.
Beyond all the technical skills you and your child will learn, building a custom PC is a great bonding opportunity. You and your child will have time to puzzle out the inner machinations of a computer, and you just might learn a thing or two about gaming in the process.