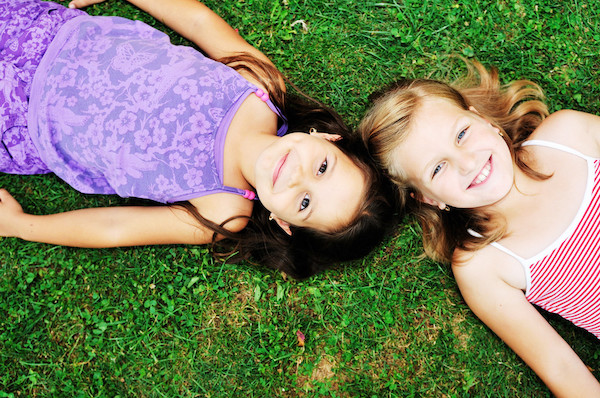 Playing around for kids is as important as the meals they take, and that is why parents strive to have a better and safe play space for their kids. Turning your outdoor space at your home into an entertaining space should not be an uphill task. Sometimes a blank slate such as a flat lawn can be a risk for kids and depression for adults. Turning that space into a playground is simple and takes less time, money, and energy to make it fun and appealing. Here is how you can turn your outdoor space into a play space for your kids.
Make Kids Room for Comfort and Privacy
As a homeowner, you can give kids some privacy and love their outdoor activities. Many have done this before, with a report in 2017 indicating that 40% of them use their outdoor space to create space to entertain their kids.
Your backyard may already provide some with corners, nooks, or other physical things like trees. If not, you can create some 'rooms' by having some fort or hideaway. Consider creating such a space by installing a beanpole teepee, a fabric teepee, a sunflower house, an old tent, or an umbrella.
Patio Production
You can discover the kids' talents when they are way too young. And one of the things that can help you is setting up facilities that can help them demonstrate their ability. You can dedicate your patio and convert it into a small stage for your children to sing and play. Try making it look real by having anything found on a natural stage.
This will entertain them and instill that outlook of a stage and grow up knowing its setting. If you have old curtains, have them installed to open and close during production. When setting up the stage, ensure it is low to the ground to avoid injuries in any accidents.
Consider Rock Painting
Painting rocks found within your compound can also be a way of creating the perfect outdoor space for your kids. The presence of painting done in most nursery stores or home centers supports this. Kids tend to enjoy different colors. Other kids draw some figures and numbers to help them learn while entertaining themselves. Such painting entertains kids while letting them utilize their imaginations. Besides, rock painting adds excellent colors to decorate your pathways while making them look even more admirable.
It is something you can do, but if not, don't even worry. Look for a professional painter to do the painting. Avoid doing it yourself if you don't have the skills because it won't last for long. According to an estimation by experts, a painting done by a professional should last for around 10 years.
Encourage Outdoor Art
Transferring the art entities you have been keeping indoors to the outdoors can also yield results. You can lead your kids in painting the same art, arranging the flowers and shrubs in the garden. Let them have sessions for drawing individual art, depending on what they like. Encourage other family members to participate in the process, and the final result will leave you smiling.
Outdoor art is beneficial not only for the kids but for you as the homeowner. Apart from entertaining kids, it also increases your curb appeal, especially if you are planning to sell your home. The outdoor appearance creates the first impression when visitors come. The first thing that meets them is beautiful outdoor art. This automatically increases curb appeal, resulting in homeowners getting a 100% ROI on home curb appeal expenses.
Outdoor activities are for both kids and other family members. There are several ways of keeping kids busy, engaged, and entertained while at home. Some of the ways include making a kids' room for comfort and privacy, making patio production, rock painting, and encouraging outdoor art. Use these examples to spark the imagination of other possibilities to keep your kids busy, safe, and entertained.