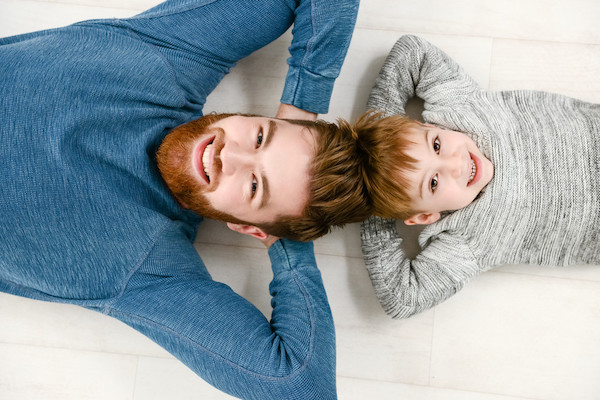 Most couples hope to spend the rest of their lives together and in harmony. Creating a home, having kids, and raising a family are among the expectations couples have in marriage. However, not every home or marriage stays intact forever. This is because of the several instances that might compel you as a couple to disagree, fight, and eventually separate. It can be heartbreaking, especially when kids are involved. Despite the cause of separation, the welfare of the kids must be handled with care. The care and attention from both sides are paramount for the growth and development of the kids.
Why Co-parenting?
The best way to provide and take care of the kids is by co-parenting. Co-parenting ensures that both parents play active roles in the kids' lives by meeting their physical and emotional needs. It also helps retain the close relationship as a family. However, this can prove a challenge if the parents are not in agreement on how to make it work.
So, how can you co-parent successfully?
Make Sure Communication is Open
In every relationship, effective communication is essential. As much as disagreements will arise in co-parenting, it is best not to involve the kids. Make the discussions and talks about children's welfare as this will make co-parenting easier, especially if one of you is in another relationship. After being in a relationship for a while, the knowledge you have about each other can make communication easier. The average couple dates for about five years before getting married, meaning the trigger points that might cause a fight are known and can be avoided for easier communication.
Avoid Badmouthing your Co-Parent
Your children don't need to hear you talk negatively about your co-parent. When you feel to vent out your frustrations, look for neutral and safer grounds away from the kids. The respect you reserve for your co-parent is reflected in the relationship your kids build with him or her. The kids must have a realistic view about co-parenting as they grow up. Badmouthing your co-parent will be detrimental as a negative attitude about the parent is created among the children and might lead to unsuccessful co-parenting.
Make Sure you're Respecting Court Orders
Court orders must be respected at all times. If you have decided to go for legal separation or divorce, co-parenting will dictate that you have measures in place to make it work. The court will help you come up with rules that will guide the process. When the children's custody is given to one of the parents, it doesn't mean the other is out of the hook. Child support is vital if co-parenting is to work properly. In most cases, child support is payable until the child turns 21 years old or when the court gives a contrary verdict. Respecting the court order helps you avoid getting into trouble with the law and affecting the children's lives in the process.
Find Forgiveness
Anger, frustrations, disappointments, and other vices will be witnessed after a couple of fights and eventually separates. However, to make co-parenting work and successful, the decision to forgive each other has to be made. Forgiveness should go both ways; forgiving yourself and your co-parent. When you forgive each other, it becomes easier to heal and take care of the kids well.
Collaborate On Schedules
Making and collaborating on schedules makes co-parenting easier. Schedules allow for both parents to look for financial means to take care of the children. As a co-parent, ensure that you set your time, communicate it to the children, and stick to the schedule. When you collaborate on schedules, the co-parent and the children will always count on you, especially on special occasions such as taking the kids to an orthodontist. As a co-parent, it is important to note that orthodontic treatment usually begins at age seven, and the schedule to see the doctor must always be respected.
It is always stressful for kids when their parents separate or get divorced. This is because of the attachment formed as a family. However, in such cases, the priority is the kids' welfare, and the parent must provide both physical and emotional needs despite the distance apart. Co-parenting makes it easier for the kids to be taken care of well. However, the parents must agree on and follow the above-stated tips for co-parenting to work.