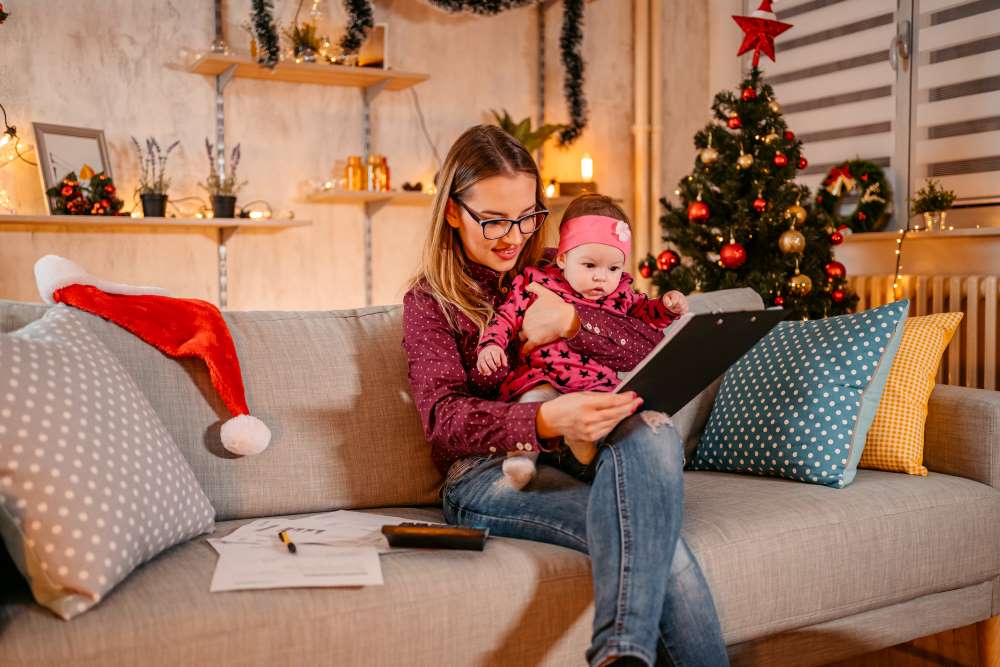 For a lot of people, Christmas is one of the happiest times of the year, but it can also come with a lot of stress. If you have a large family, children, or a lot of friends you may be stressed about how you are going to afford to give gifts to everyone in your life. However, Christmas shouldn't be a time that you dread, and there are lots of ways that you can budget and save money when you are shopping. All you need is a little creativity and some limits, and you'll save a ton of money this holiday season. There are also many financial instruments that can help you accomplish this goal such as low-interest loans or high-yield savings accounts provided by Gordon Simmons Service Credit Union.
Limit Who You are Giving to
As much as we would love to, it can be difficult to afford to give gifts to everyone in your life. Especially if you have a large family or big friend group, buying a gift for every person, even if they are small, can really start to add up. If you feel like you need to cut people off this year, it can be a very difficult decision to make, especially if you need to have a conversation with anyone.
If you're struggling with limiting gift-giving and you have a large family or friend group, try bringing it up to everyone. You can make suggestions like rotating the gift-giving so everyone gets something but just not from everyone. Secret Santa is a great way to make gift-giving fun while also not breaking the bank.
Homemade Gifts
On average the cost of one dozen homemade chocolate chip cookies is around $4.48, which is only $0.09 for one cookie. Giving a gift that you can make yourself can significantly reduce the amount of money you are spending on gifts this year. Rather than purchase a $25-$30 gift for everyone in your life, you can save a ton of money baking a few batches of cookies and wrapping them in Christmas paper.
Giving food and baked goods as a gift is also a very thoughtful and personal present because you have to take the time to make them instead of just going to the store and buying something. Homemade gifts don't have to be something you baked, especially if you aren't that handy in the kitchen. If you have another skill try brainstorming ways you can use it to come up with a gift. Knitting a sweater or framing a photo you took of your grandparents can sometimes mean way more to your loved one than anything you could buy.
Be Frugal When Wrapping
With all of the expensive gifts we buy each year, a lot of people don't even consider the cost of all of the wrapping paper. On amazon you can find multi-packs of wrapping paper for around $10 - $15, however, when you are wrapping a lot of gifts this can quickly add up. Instead of buying a ton of wrapping paper, try getting a bit more creative.
Newspaper makes a great wrapping paper alternative, and it will give your gifts a fun, organic feeling. You can also use twine as the ribbon to keep with the theme. If you are good at drawing, you can use plain paper to wrap and add a personalized drawing to everyone's gift. Not only will this save you money, but it will add a personal touch to each gift, making them all the more special.
If you haven't already been doing this for years, start saving any gift bags that you receive. After a few years, you'll have a whole stash of Christmas gift bags ready to be repurposed. You can stuff them with tissue paper, or more newspapers if you're trying to save a little extra money.
Embrace the Christmas Spirit
Whatever you choose to buy and however you choose to wrap it, remember that Christmas isn't a time to creep closer to bankruptcy, it is a time for showing how much you love and appreciate the people in your life. It is truly the thought behind gifts that counts, so get a little creative and find gifts that are meaningful, and cheap!