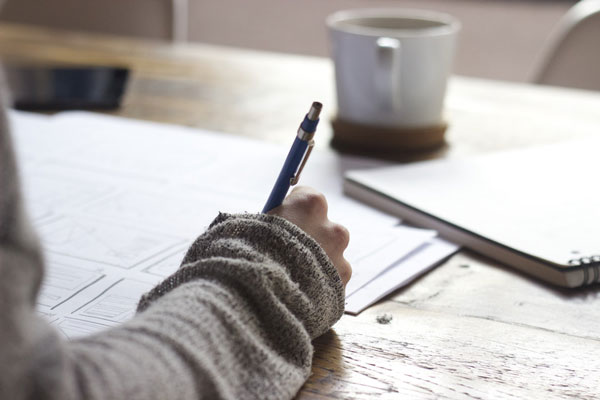 An employment gap refers to an extended period of time where an individual is unemployed or without work. This time period ranges from months to years. People decide to remain employed for several reasons ranging from schooling to raising and giving birth to children. Employment gaps can also occur involuntarily due to issues such as layoffs and downsizing.
The phenomenon of employment gaps is not new. As of March 2019, unemployment rate in US stood at 3.8%.  In fact, staying out of jobs due to the need to take care of kids is a common phenomenon among women as research has shown.
Employment gaps are important in resumes, because it raises a red flag and could cause the employer to ask questions. A recent study shows that women who talk about the gap in their resume are 30%- 40% more likely to be employed than those who don't. Therefore, we have provided some tips on how to explain an employment gap that resulted from maternity leave:
Put emphasis on your strengths
In trying to explain the reason for an employment gap, it's important that you simply state why you didn't work and move on swiftly to how much you love work and want to start working again. Many employers tend to feel that parents who take employment gaps to have time for family are more interested in family than in work. It's your job to emphasize that you love working and how you can help and excel at work.
Be prepared
Human resource experts have stated that where you have an extended employment gap, you should come prepared to discuss it. To be prepared, try to extract from all your experiences during the gap, possible skills that will make you useful for the current job. It will not do you any favors to stammer or not be composed when you are posed with questions about your gap. Therefore, come to the interview prepared to state exactly why you went on the gap and how that period doesn't affect your ability to work now. Don't start thinking at the interview, have your answers at hand before it.
Show your resourcefulness
Another way to explain your employment gap due to maternity leave is to point out how during that period, you kept acquiring skills and competencies that make you a perfect fit for the job. For example, where you apply as a clerk or secretary, stating that you were tutored on writing skills by your husband or brother who is a professional at BrillAssignment, shows resourcefulness. Volunteering, organizing an event as little as a mom's club, and doing online jobs all help in explaining the employment gap year to employers.
Be Positive
This is very important in trying to explain any form of employment gap. Remain positive on how the employment gap was really a wonderful experience in preparing you for your next job. Positivity puts you in the right frame of mind to respond well to questions.
Confidence
This is a very crucial tip in explaining a maternity gap on your resume. Many women find it difficult to return to being professionals after extended maternity leave because they feel that employers will be biased towards their work ethic. It is therefore important that you explain the necessity for the gap and the fact that you are more than capable to return to the job with a sense of complete confidence. Confidence comes from a place of preparedness and positivity. A high-ranking professional writer who didn't write for some time, stated how confidence was pivotal to landing a Bestessays.com job.
Get recommendation
In explaining a maternity leave, it would do you a lot of good to have a reputable person corroborate your efficiency and ability to perform on a job. Recommendations are very important in the professional world. When you are trying to get in after being out for a long time, the recommendation is a great way to explain how you developed when you were out, and how you would be great right now.
Be Honest
Even as you try to emphasize your skill and all that you have learnt during your time out, it's important that you remain honest concerning questions about the employment gap. Honesty and integrity are two traits that in the end if you are taken, will be appreciated. When asked why you didn't work for two years, simply reply by explaining that you got pregnant and so you took time off to give birth and be with the child through the early stages of life. Even if you are trying to get into a top company like Uk.bestessays.com or Apple, it's important that you remain honest.
Conclusion
Many women face the challenge of explaining employment gaps after maternity leave. With these tips above, you'll be able to get the ear and understanding of your employer. They also help you remain confident in yourself even as you take the job. From now on, the gap on your resume should not give you headache and sleepless nights.