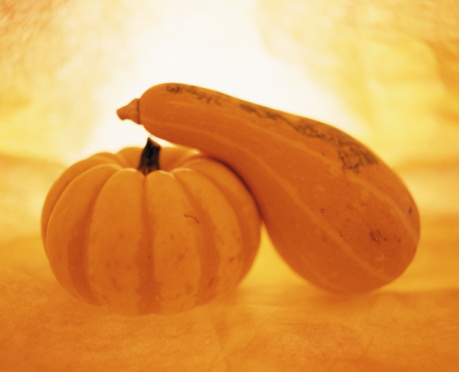 I have screwed up royally with Halloween in our home.
As a rabbi I am very clear that Halloween is a pagan holiday that was adopted by the Christians. As Jews we are not supposed to celebrate non-Jewish holidays.  Yet I am embarrassed to say that all four of my children have loved to dress up, trick or treat and organize their candy at the end of the night.
I can give you all the rationalizations.  As a child Halloween was the one of the only holidays that my parents did not argue.  Our nanny sews their costumes by hand, (yes by hand!).  It is a "national" holiday, not a religious one. Who really wants to take candy away from their babies?
And all of them are true, but they are just excuses. Before I had children I imagined a Jewish home so filled with the spirit and practice of the Jewish holidays that they would not even think about all the other ones. And my husband and I built that Jewish home.  We celebrate Shabbat every week. We rent a 14 foot screen to watch movies all night in our sukkah. We light over 40 menorahs to publicize that miracle. We go all out on Purim. And my kids love every minute of it. Even so they still asked about all the other ones. And while none of the others were even on the table, Halloween slowly slipped into our lives.
As a parent I regret this.
Don't get me wrong this error alone will not put them in therapy for the next 20 years; other mistakes along with this one will do that. But as they are getting older, they too are realizing that we are devaluing the meaning of someone else's special day.  For example, if we say that Christmas is a national holiday, we are sidestepping the true meaning – the birth of Christ.  Or if non Jews started celebrating Rosh Hashanah like New Years Eve in Times Square, we would be offended.
To right this wrong I could have easily killed off Halloween. I would have suffered the fall out of being labeled the "worst mother ever." But eventually we would have all gotten over it.  But I decided along with my husband that on this issue we didn't want to play the "because we said so" card.
Instead, we admitted to them our parental missteps, and it has led to some of the most important conversations to date – about identity, values and errors in judgment. The more we talk about the real issues, the less we talk about costumes and candy. They are making their own conclusions now. And Halloween is slowly slipping out of our lives.  I got lucky this time, really lucky.  Not only are they opting out, but also they gained some important tools in dealing with some of life's most challenging questions.