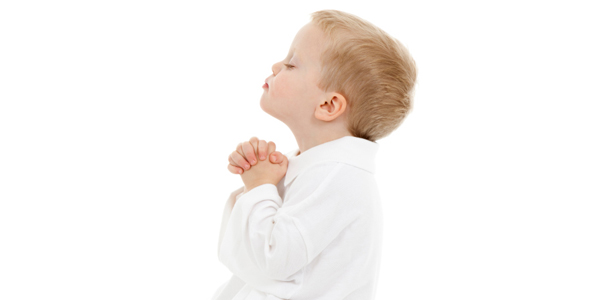 By Friday night, our family is kaput. After a week of tests, activities, meltdowns and more, all I can do is sit my kids on the sofa, turn on a movie, and wait for the sun to set. When it does, our Jewish Shabbat, our 25-hour day of rest, begins with the lighting of the candles, the prayers over the wine, bread, and the celebratory meal.
As a rabbi, people imagine that our kids obediently recite the prayers as we sing together in harmony and then discuss the meaning of life over a beautifully set five-course meal. This image could not be farther from the truth. They may be preacher's kids, but pizza is preferred to roasted chicken, and prayers to any tween are a drag.
But there is one moment that trumps all the others, and each week this moment enables me to survive yet another.  It is when my husband and I place our hands on our children and bless them. We start with the oldest child (there are four) and we say, "May God bless you and protect you. May God guard you and be gracious to you. May God give you kindness and peace always." Then each one of us whispers in that child's ear a personal blessing telling them why we are blessed to be his/her parents.
Every week I am startled by the fact that in that moment, my children are angels. They bow their heads (which we never required), they close their eyes and they listen to our words.  They are so present because they need to hear that we still believe we are blessed to be their parents. Some weeks are really hard. They feel that they have disappointed us and angered us (and sometimes they did). But when we say these words we reinforce that we still love them regardless of what transpired.
In the Jewish tradition God gives us our children on loan. (Essentially they are rentals).  Our responsibility is to raise them and love them so that one day they can give back to the world all the love has been given to them. Each week in that rare moment of stillness and quiet, there is no additional reminder needed that the greatest love is that of a parent for his/her child. 
May you see your blessings even when you don't.