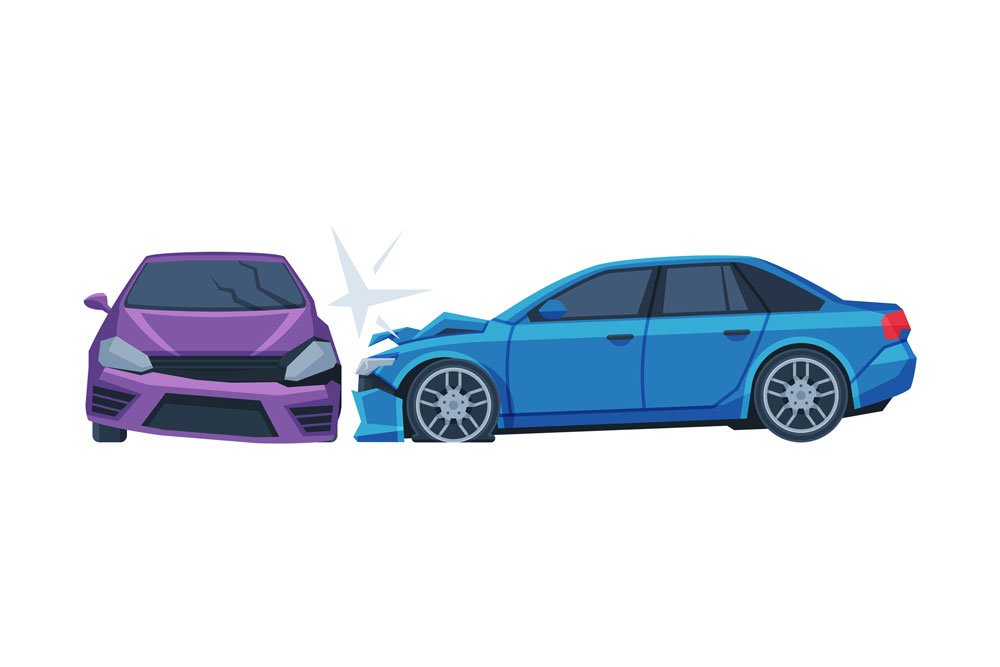 Being in a car accident is frustrating. It could be a bit scary, if the accident is anything other than a minor fender-bender. However, having your children in the car with you at the time of a car accident is terrifying. Your first concern after the shock of the collision wears off is for your children. Are they physically injured? Are they frightened or upset? It can be difficult, but you need to remain calm. Your children will often react as you react. After you check on your children to determine their condition, it is important to remember five key steps to take if you get into a car accident with your kids in the car.
Five Steps to Take After a Car Accident Involving Children
1. Contact the Police Immediately
Regardless of the severity of the car accident, you need a record of the crash to protect your child's legal rights if he or she has been injured. Many states require that you report motor vehicle accidents that result in injuries. Calling 911 to report the traffic accident is usually the best way to protect your family and follow the law. Remain with your children while you wait for the police to arrive. However, if you have a chance to take pictures of the accident scene, that evidence could help with a car accident claim. If you do not want to leave your child's side, a witness or bystander may be willing to take the pictures or make a video for you.
2. Take Your Child to the Doctor Immediately
Children can suffer traumatic injuries in a car crash. A head injury or traumatic brain injury (TBI) may not present immediate symptoms. Also, children can experience different TBI symptoms than adults. The only way to be sure your child has not sustained a serious car accident injury is to seek medical attention. A physician can perform a physical and cognitive examination in addition to various diagnostic tests to correctly diagnose car accident injuries. Depending on the type and severity of your child's injury, your child could suffer permanent impairments or disabilities after a car crash. Prompt diagnosis of injuries is crucial for developing a treatment plan that gives your child the best chance of a full recovery. Also, delays in medical treatment after a car accident can hurt an injury claim. Follow your doctor's treatment plan. Throughout your child's recovery, document his or her injuries with photographs and detailed notes. Always follow your doctor's recommendations to mitigate long term effects.
3. Notify Your Insurance Provider
Even if the car accident was not your fault, you need to notify your car insurance provider immediately. Most state laws require that your insurance provider file proof of car insurance within a few days after the car accident. Also, you may have insurance coverage that can help pay for the medical expenses for your child and your lost wages from being out of work to care for your child. Your insurance agent can explain the coverage you have and how to file a claim for those benefits.
4. Avoid Dealing with Insurance Adjusters
Insurance adjusters for the other driver and your insurance company may pressure you to provide written or recorded statements about the car accident. The adjusters may want to speak with your child. Do not allow them to discuss the car accident with your child. Anything you or your child says, regardless of how innocent, could be used against you later in the case.
5. Contact a Car Accident Attorney Near You for Help
Your main focus is on the wellbeing, comfort, and care of your child. Aggressive insurance adjusters may take advantage of the situation to push you into quickly settling a personal injury case for less money. Your child deserves full compensation for all of his or her injuries, pain, and suffering. A car accident lawyer deals with aggressive insurance adjusters for you so that you can continue to focus fully on your child. Experienced car accident attorneys investigate crashes to gather evidence, determine the cause of the crash, and identify the parties liable for causing your child's injuries. They protect your child's legal right to seek justice and a fair settlement after being injured by a negligent, careless driver. An attorney also fights against unfair insurance tactics aimed to deny valid claims, such as blaming you for causing the car accident. About the Author: Steven Hasner is a workers' compensation and personal injury lawyer in Atlanta, GA and the founder of Hasner Law, P.C. Stephen and his team have over 50 years of combined experience.