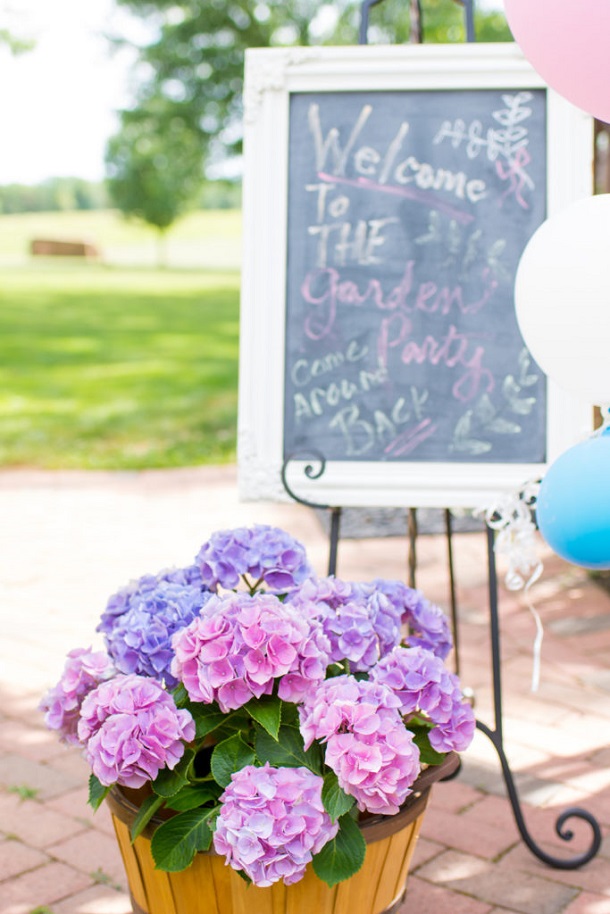 The teenage years represent a transition into maturity and adulthood, which is why it comes as no surprise your teen wants to throw a more stylish and elegant birthday party this year. However, while an outdoor celebration might be the perfect option for beautiful warm weather, backyards can be particularly tricky to turn into a sophisticated venue. So, here are some of the best tips and tricks that will help you decorate like a pro, and throw the best elegant birthday party your teen could ask for:
Send out gorgeous invitations
Although teens are quite used to technology nowadays, there is something so classy and thoughtful about receiving a physical invitation in the mail that guests absolutely love. What's more, beautifully designed invites set the perfect tone for the party, while also making for a nice, sentimental keepsake after the fun has finished. So, whether you opt for a delicate watercolor design, gorgeous florals or sophisticated calligraphy, choose invitations that best represent your teen's elegance, and send them out to all your guests.
Plan a wonderful menu
While the most elegant of menus might include three-course meals and intricate dishes, it's important to keep in mind that you're still throwing a backyard birthday party. That is why a better option might be to go for simple canapés and bite-sized appetizers, and then class them up with fine china and metal utensils, instead of their single-use counterparts. Don't forget to incorporate your best and finest glassware either, as the teens deserve to feel graceful and sophisticated, even if they are just drinking soft and fizzy drinks.
Invest in the perfect cake
An elegant birthday party deserves classier, more refined desserts. So, instead of choosing a classic sponge cake covered in fondant, why not go for something sleeker and more tasteful, such as a delicious French birthday cake that will help elevate your teen's party to the next level. Not only are French cakes rich in flavor and incredibly beautiful in their simplistic design, but they're also bound to satisfy even the most refined of palates, making them the ideal option for celebrating a sophisticated backyard birthday party.
Choose the right color palette
The theme you choose is the focal point of any party or event, and the right color scheme will help you make the rest of the décor look more stylish and cohesive. That means that everything from the linens and tableware to flower arrangements and table centerpieces should complement your chosen theme and color palette. If you're not sure what color scheme to opt for, some of the most popular themes for elegant events include delicate pastel shades, jewel tones, as well as black and white accentuated with silver or gold, all of which can be a wonderful option for your teen's birthday party.
Opt for complementing décor
Besides setting out enough tables and chairs for all the guests, and decorating them with elegant linens, fine tableware and beautiful centerpieces, there are also many details you need to consider if you want to ensure the backyard party is as sophisticated as possible. For example, you can buy a simple canopy to protect your guests, and then decorate it with glowing fairy lights, paper lanterns, or cascading silk ribbons, for a more elegant touch. Making an archway with delicate flowers or even balloons is also a great way to dress up your backyard. But no matter what you opt for, just make sure all the décor complements the color palette, for a sleek and refined event.
Book the best entertainment
White setting up a few powerful speakers and playing your teen's favorite playlists would be more than enough for a smaller gathering, a large party might require hiring a DJ to liven up the atmosphere and excite the crowd, while providing the best entertainment a teen could ask for. It would also be a great idea to offer interesting party activities that could entertain all the guests, from cute manicure stations and interactive games to fun photo booths that could also provide the guests with wonderful gifts to take home as party favors.
Consider hiring a photographer
Considering the fact that teens often get too caught up in all the fun and excitement of a party, they tend to forget to gather together for those invaluable posed photos. That is why it might be a good idea to book a professional photographer for your teen's birthday party, who will take high quality pictures of all your family members and friends throughout the celebration, and even capture those priceless moments you might have missed otherwise, leaving you with a lifetime of fond memories.
Whether your teen decided to host a small gathering of the closest friends and family, or even an extravagant, over-the-top event, these incredible tips will help you plan the best, most elegant backyard birthday party, and ensure it's an absolute success.