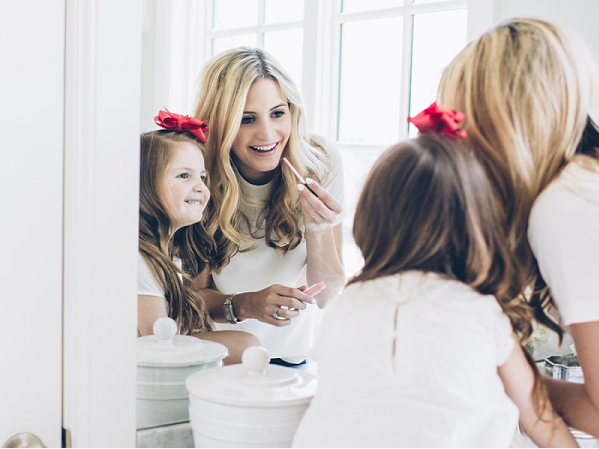 It's more than obvious that we live in a world where it's not about what you wear and how, or whether you look clean or not, but it's all about 'who' you are wearing and how much did it cost. People became so obsessed with short-lived trends and expensive labels, and tend to spend loads of cash on stuff they don't need just to fit in and impress others by their apparent upper-class image presented on social media. This has nothing to do with the real style and every mother should teach their daughters that personal hygiene, ironed clothes and a decent look are more important than the latest high couture dress, and here's how you can achieve that.
It's not about the price tag, it's about you
Some people could be dressed head to toe in different labels, and still look cheap. Others might mix and match second-hand items with those from the regular stores, and still look like million dollars. It all depends on your attitude and how you pull off certain clothing. There are tons of great pre-owned vintage pieces you might find in second-hand shops that are timeless and versatile, and that's what fashion is all about, right? Teach your daughters that it isn't a shame to check out such stores because they can always find some gems everyone would be asking them where they got it from.  
Every woman's greatest possession
  What's a modern young woman without a great bag accompanying her everywhere? Crossbody bags and totes are great for every occasion, and there's also a wide range of versatile womens handbags that are super chic and trendy. Mini waist bags in white, black or natural are the latest obsession, and your daughters shouldn't be afraid to wear one of these little gems.
Dress age appropriately
  We all went through the same phase growing up to different role models dying to copy their fashion style and makeup. At such a critical age, young girls and pre-teens don't seem to realize it's not ok to wear revealing clothes and have tattoos just because their idols do. Talk with your daughters about this and emphasize that one day they will be 20 something, and it will be totally fine to wear cleavage dresses and whatever the trends dictate. Tell them it's important to dress according to their own age, and that it will take some time until they create their personal style.  
Looks isn't everything, but looking decent won't hurt
  Women were not born to look perfect all the time, and sometimes they just have to have a day off. Your daughters shouldn't get frustrated for what they see on social media platforms. Those "ultimate beauty" standards are ridiculous and unrealistic, and no one looks like that all the time. Messy hair and a makeup-free face are totally ok sometimes, but not in the long run. Of course, your daughters should keep in mind that looks aren't everything, but a little mascara and a lip gloss before they leave the house can do wonders. Out of respect to themselves, it's important to look decent because they never know who they might run into.  
Skincare also matters
  Although it has nothing to do with clothes, the way we treat our body and skin contributes to the whole image. Your daughters should learn that impeccable and nourished skin is more noticeable than their outfits, for those who know to appreciate the right things about a person. Encourage them to create their own beauty routine in order to keep their skin fresh and young. They shouldn't wear heavy makeup, because less is always more.
Buy key pieces
Fashion passes, but style remains. Once your daughter is old enough to plan her own outfits, it's your job to teach her some fashion lessons. A few things they should have in their closest are pieces that are timeless and wearable for many seasons ahead. A denim jacket, black, elegant leather jacket, a quality pair of blue jeans and that one blazer that can be quickly transformed from day to night outfit look are priceless. Plus, a pair of white sneakers should never be neglected because you can wear them with almost everything.  
Wear nice underwear
  Whether you are at home chilling on a lazy, Sunday morning or going to the club, it's always important to wear proper and nice underwear all the time. Just because no one else sees it, doesn't mean you shouldn't care what's underneath. Once in a while, it's good to have a closet clean up and throw out worn-out bras and panties. Teach your daughters to follow your example, and do the same whenever they find the time. Once you teach your daughters what style is all about, you won't have to worry whether you did the right thing. And maybe in the future, you'll witness how they pass the same examples on to their children as well.