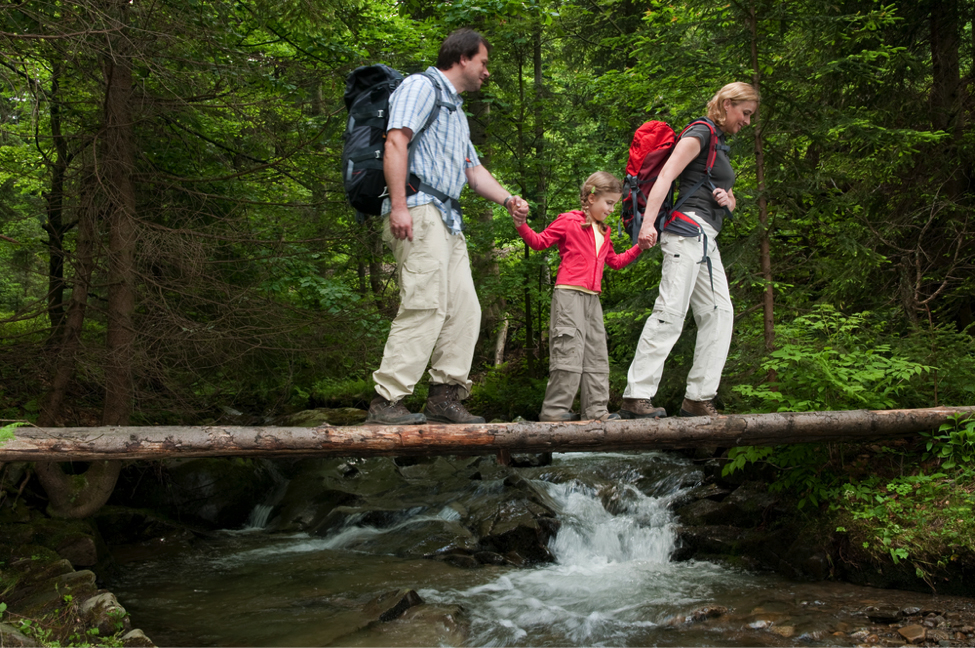 Today's kids are growing up in an environment where technology is at the heart of almost every daily activity. Unfortunately, with tablets, hand-held game systems and all the other fun gadgets, kids are staying on the couch more often than enjoying activities that encourage them to exercise and move.
Many pediatricians recommend that children spend at least one-hour engaging in physical activity. While parents hear this advice from their child's doctors, actually motivating children to drop the devices and get active remains an elusive task for parents of the e-generation.
According to the Centers for Disease Control, more than 12 million children between the ages of 2 and 19 suffer from obesity. Today's busy families often turn to less healthy food options like fast food and processed entrees to fill plates in a time crunch, which makes exercise and outdoor activities are even more imperative for today's children.
Children—and adults, too—cringe at the word exercise, but physical activities don't have to induce an eye-roll. Plucking a child off the couch and into the fresh air sometimes just requires a bit of motivational creativity on the part of parents.
Here are five ways to motivate your kids to rush out the door and enjoy being active:
1.      Enlist the help of friends. Set up an outdoor play date with your child's friends. Take them to the park and let them play tag or just explore the playground structures. Climbing rock walls, manipulating ladders and hanging on monkey bars all are great and fun forms of exercise. If a park isn't close, invite friends over to and get active in the backyard. Have relay contests, dance-offs or bring out the hula hoops and see who can keep the hoop in motion for the longest time.
2.       Take a bike ride. Load up the bikes and head for a local park that offers paved bike paths, or take a bike ride around the neighborhood. Make sure to bike alongside your kids to make sure they stay safe and always make sure everyone wears a helmet.
3.      Jump out energy. Many cities offer recreational complexes that feature bounce structures or trampolines. Jumping is a fun way to burn off energy and ensure a good night's sleep for everyone. Kids will have so much fun; they won't even realize that jumping is exercise.
4.      Splash and swim. Local pools—both indoor and outdoor—abound in many areas. Swimming moves important muscles and builds endurance. If your child fears the water, enroll them in swim lessons to slowly introduce them to the water and help calm fears and nerves. Always supervise children at pools, and never leave any child unattended in the water.
5.      Take a long stroll. Get out as a family and take a 30-minute walk. Visit the zoo, local hiking trails, or just walk around the neighborhood. Technology can actually be a benefit on walks, as many phones now have fitness apps that track the number of steps taken each day. Set a step goal with your kids, and have them track their steps to monitor their progress. Pedometers and wristband fitness trackers also are relatively inexpensive and can be purchased at Wal-Mart, Target or even local drugstores. Reward kids for meeting their goals and praise their efforts.
Finding fun ways to get children outside the house and into the fresh air encourages physical activity and promotes an active childhood, paving the way for healthy habits into adulthood. Children look to their parents as examples in life, so never be afraid to get out and move as a family; parents who lead an active lifestyle set a positive example for their children, showing them that exercise is an integral part of maintaining good health.