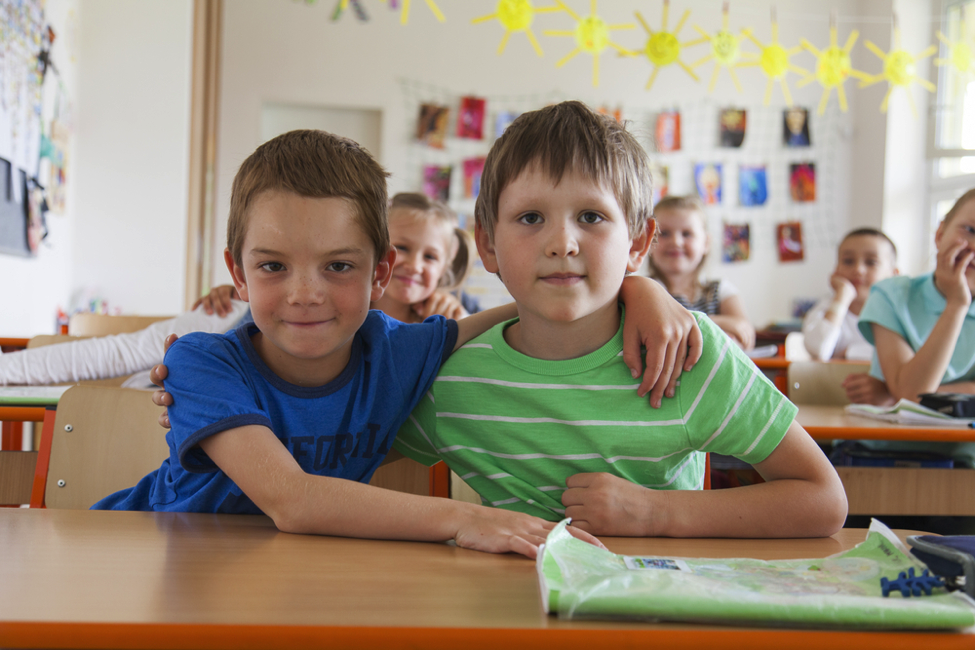 Special education is constantly evolving and adapting to meet the needs of our children and students. Simply consider popular education trend setters like Piaget, Vygotsky, or Reggio Emilia. Each revolutionary had new theories and ideas, but one thing in the learning world is always constant: change.
Every year educators and parents are treated to new expert guidelines or research that is used to adjust student's' education plans to help them become thriving members of the classroom. To help make sense of the new recommendations and changes, we have created a guide to help understand some new emerging trends in the special education room.
Emerging Special Education Trends To Be Watching:
The use of technology and apps to help students overcome the physical act of writing. One of the best byproducts of the technology and app revolution is the access to writing assistive technology tools. These easy to use programs can help children center their attention on organization or their thoughts. These numerous educational apps can help kids bypass the struggle of holding a pencil or the frustration associated with handwriting.
Educators adapting reading materials to help dyslexic or emerging readers. New research is leading many teachers and school districts to utilize materials written in special fonts or adjust the background colors of text to help improve reading abilities in children with special needs. Look for new text materials or apps created with these new principles, common core, and methods in mind.
Classrooms will be utilizing all the senses to create the ideal learning environment. Teachers have known for years the importance of color, temperature, and scents on classroom behavior. Today's special educators are building on this knowledge and are crafting soothing sensory environments to help relax easily overstimulated children. Classrooms are now sporting tranquil hues of blue, soothing scents of essential oils, covering harsh fluorescent lights with blue film, and using weighted blankets to help calm students and allow them a serene learning environment.
Expect to see a resurgence of movement, recess, and physical education. It's no secret that a lot of children have a hard time sitting for long periods of time and new research has been finding that recess really is an important part of our children's day. Play has always been an integral part of learning, but now we have science proving that exercise gives children a mental boost. Don't be surprised to find yoga balls, foam stretchers, moving desks, and more free play included in a special education class.
Multi-tiered groups are becoming common to allow more individualized instruction with students. Many school districts are implementing small groups or one-on-one interaction to help meet all their learners' needs, low or high. Teachers often spread instruction out over the day with a team of paras and other educators to encourage children to learn at a pace that works for them to maximize lessons and retention.
Be prepared to see coding and programming being taught at all levels- including special education. We live in a world that is rich with technology and a majority of our children will need to possess a deep understanding of all things computer. Studies have discovered that children with special needs are highly motivated and engaged when they use technology in their lessons. If you are questioning the reasoning behind this trend, ponder the fact that 16 percent of collegiates who are on the Autism Spectrum choose computer science or related majors. That is interesting when only 7 percent of their peers declare similar majors. Be watching for lessons that include basic coding or QR codes to extend learning opportunities.
Moving Forward
Special education is one field of education that traditionally sees a lot of progress and adaptations of new research and findings. If you haven't already seen these new trends implemented in your school, be on the lookout for them to surface in the future. Special educators and classroom teachers are always seeking new ideas and ways to facilitate positive learning in all children.
Have you noticed any new trends surfacing?