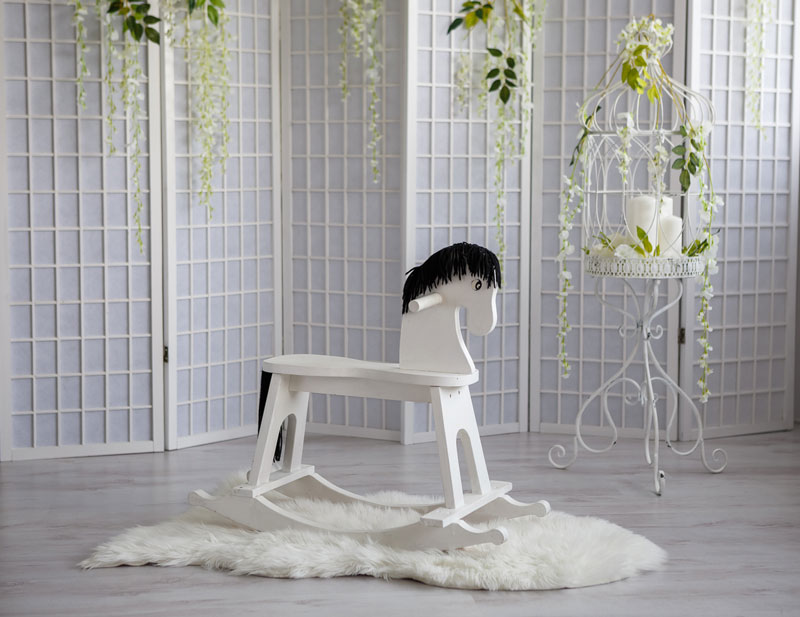 There are so many designs and styles to choose from when it comes to decorating your kids' room, but one that particularly stands out and defies the test of time is vintage. Even if you are picky and have certain reservations regarding design trends, vintage is something that will never go out of style and look outdated.
The greatest advantage of vintage style is that there's practically no wrong way of doing it. You can mix old with new and modern, choose to cram the room with vintage pieces or just go for a minimal approach. Whatever you do, the result will certainly be a charming little haven for your children.
Here are fail-proof ways to help you create a lovely, vintage space for your kids.
Color choice
The choice of the colour palette plays a big part in the overall feel of the room. The best way to display all the vintage pieces and details you're going to introduce is to keep things simple and go for subtle tones of blue, grey, powder pink and off whites. This gives the space a consistent scheme that can easily be enhanced by bold details.
With a soft and neutral background, you can create a dreamy environment by adding a floral wallpaper, pillows and bedding with animal prints and patterned rugs to warm up the floors. With a few details in vibrant yellow, red or green in a piece of clothing on a vintage hanger, a wall poster or an upholstered chair, everything will seem like it has a story to tell of the days gone by.
Retro details
The best designs hold their power in the right choice of details and vintage style never lacks those. Carefully selected pieces, such as a metallic crib, a gallery of thrifted pictures in vintage frames, old suitcases and chests for storage and a vintage map of the world, will transform a neutral room into a retro haven.
If you have the opportunity to reuse heirloom pieces from your parents and grandparents, go for it as such details will give the room an original look. Even if you haven't had that luck of inheriting family items of sentimental value, you can always create your own magic. Use the pieces from your own childhood, cute souvenirs from different trips or unique pieces provided by From Russia collection to create a look that transcends the ordinary everyday life.
Feel free to be playful and mix things that seemingly don't match and you'll create a look that is eclectic and inspiring. For your little ones, decorate a classic crib with a beautiful, soft canopy around the bed and add printed bed covers. And for the restless tweens and teens, go for the 70s and 80s look with mid-century chairs, old record players and framed vintage movie posters.
The right furniture
With the right choice of vintage furniture pieces, you'll make your kids believe they live in a fairy tale. Place a gorgeous, plush ottoman next to your baby girl's bed and throw in a few soft, round pillows. Add a chest of drawers with crystal knobs and a little vanity table with a lamp and an old hand mirror. Details like these will give any room a dreamy atmosphere!
There are great solutions for siblings who share a room: a vintage desk with two old school chairs, a gorgeous vintage cupboard set between two iron beds as a unique nightstand and rustic shelving unit with plenty of space for all the toys and books.
The beauty of vintage design lies in its versatility, ageless look and ability to transform any space into a warm and approachable oasis. You can always count on vintage pieces to bring back some of the lost magic of past times. From a typical old-fashioned kids room to an utterly modern one, vintage décor brings out the best of both worlds.