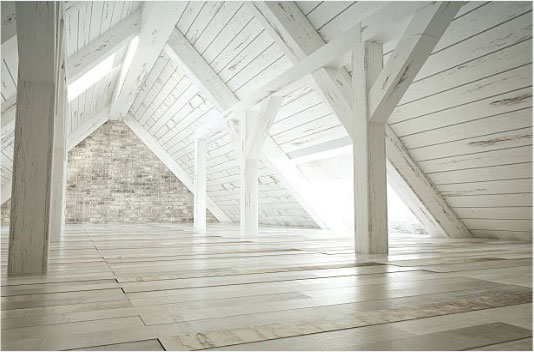 When my wife and I first built our home, we built it for a family of 6.  Now, as we have had three more children join our family, we were in need of more bedroom space.  After all, we can only have so many kids share a bedroom, and as you can imagine, we were a little tight on space.  We loved our house, and didn't want to move, yet we needed extra space.  Adding on another bedroom was really outside our budget, and was far too big a project that neither of us wanted to tackle, anyways.
One evening, as my wife and I tucked some of the little children into bed, I passed by the door to the attic space on the top floor of our home.   Our attic contained boxes of Christmas supplies, old toys and books, and boxes of this and that.  The room was certainly large enough to be a very spacious bedroom.  All it needed was us to reclaim that unused room, and turn it into a fantastic bedroom.  Furthermore, it would be far less expensive to convert the attic into the new room, and would be much quicker than adding onto the house.
The first thing we needed to do was to find reassurance that the attic turned bedroom would be able to handle any additional weight placed upon the flooring with a bed, furniture, etc.  We called in an engineer to look at the framing and foundation of the house, and determined that the new bedroom would be able to do just that.
Next, we made an appointment to talk to our local electrician about running wires to the unused room, in order to have electricity.  Following this, it was necessary to contact our HVAC specialist in our area, as the room surely needed heating and air, during the winter and summer months.   Along with this, we needed to ensure that there was proper insulation for the colder months, as well.  And because the attic was dark, with no natural light we decided to add a few skylights to make the bedroom lighter and comfortable.
By the time we had finished, it had only taken a month's time. With the wiring in place, and the proper heating and air that was necessary, all that was left was a few coats of paint, a little work on the flooring, and our old attic turned into a beautiful bedroom for two of our daughters.   More importantly, it didn't break our bank.   Not only are my daughters happy with their new room, but we increased the value of our home, as well.