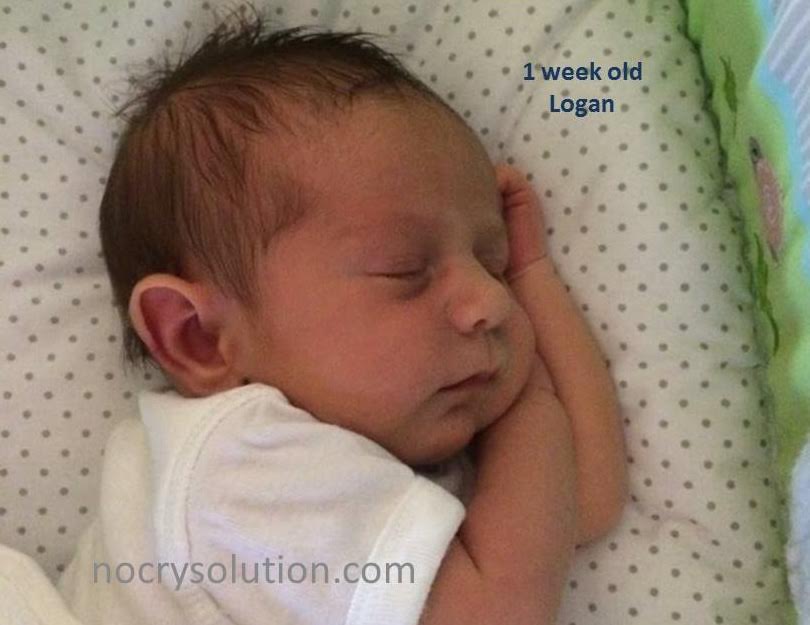 A common mistake that parents of newborns make is to misinterpret their baby's attempts to communicate and respond in just about the opposite way that Baby means for you to.
When a newborn begins to tune out, fuss or disengage, many people interpret that action and sound to mean "I need you to sing louder," or "shake the rattle more," or "bounce me more," or "try harder to get me to smile,"  None of this works, and in fact, can just create more distress and tears for your baby. What your newborn is desperately trying to communicate is, "I am tired and I need to sleep – please put me to bed!"
Your newborn will give you signs when she is tired.  Reading these sleepy signals correctly is critically important, and will affect your baby's ability to fall asleep easily. Since newborns can only stay awake for 45 minutes to an hour or so before needing to sleep again, you might not realize or believe that it's sleepy time already – but it is.
If you miss this window of tiredness, your baby will quickly become overtired. An overtired baby is cranky, cries more, and ironically, won't fall asleep easily or stay asleep for very long. On the flip side, a baby who is not yet tired will reject any efforts to sleep, and will fuss over your insistence! Dancing between just tired enough and too tired is a fine line, but if you know what to look for, you can find the perfect moment with your baby.
Take time to learn your unique baby's signs of fatigue, and put your baby down to sleep, rock her, or nurse or feed her to sleep, right away, the moment she seems tired. If you learn to speak your baby's language your reward will be the joy of clear communication and easy, blissful sleep.